Introducing the next generation Laser Cutter / Engraver by Darkly Labs. 
What can you make with the Emblaser 2?
Why is the Emblaser 2 so revolutionary?
True 3D Cutting and Engraving
One of the incredible features of the Emblaser 2 is true 3D cutting & engraving. You can automatically adjust the height of the laser while cutting and engraving to gain an extra dimension of control.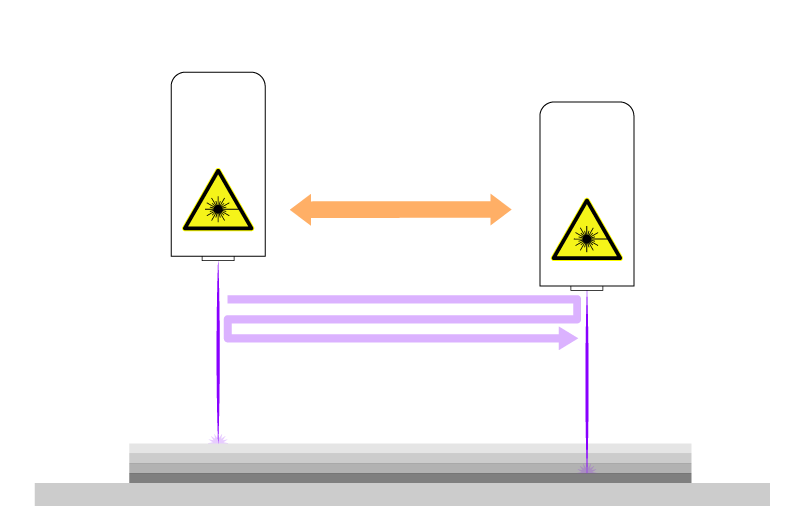 Cut through thicker materials by setting your laser to automatically lower with multiples passes.
Create 3D engravings with depth or automatically adjust the sharpness of your laser to create sharp lines or soft fills.
Larger Workspace
Working on larger materials is now possible with a 500mm x 300mm (19.66″ x 11.81″) work area.
The maximum material height has also been increased to 50mm (1.97″)
Wifi & USB Connectivity
Use your Emblaser 2 wirelessly or enjoy the reliability of a direct USB connection.
The choice is yours.
More Laser Power
Our 2nd Generation Laser Unit and electronics set a new standard for power and efficiency.
Material Ignition Alert
'Material Ignition Alert', or 'MIA' constantly monitors for the potential ignition of a material, a situation that may arise in any laser cutter. If detected, MIA places the machine is a safety mode and sounds a warning alarm.
Air-Assist
Air-Assist increases cutting performance and creates cleaner cuts by injecting a stream of high pressure air into the cutting region.
Traditionally only available in industrial machines, the Emblaser 2 comes ready to accept our air-assist accessory.
Here is difference air-assist can make on various materials. The left cut is without air-assist running.
Click the Cork Board image to see the demo.
Fume Extraction / Filtering
Clearing fumes is critical to maintaining clean optics and optimal cutting.
Use the inbuilt fume extractor to vent fumes outdoors or add the our Fume Filter System to safely filter fumes for complete indoor use.
Workspace Camera
An In-built camera shows a live view of the workspace allowing easy alignment of materials.
Use your favourite craft materials
Commonly Used Materials
Thickness
Engraved
Cut
Notes
Fabric - Cotton
3mm
Y
Y
Fabric - Felt
6mm
N
Y
All colors except white.
Leather - Vegetable Tanned
4mm
Y
Y
Treatment & color dependant.
Air-Assist recommended.
Paper/Card - Corrugated Cardboard
6mm
Y
Y
Paper/Card - Pasteboard
2.6mm
Y
Y
Paper/Card - Plain Paper
3mm
Y
Y
Any color.
Plastic - Acrylic Black
5mm
Y
Y
Plastic - Acrylic Green, Red Yellow
3mm
Y
Y
Plastic - Acrylic Translucent (tinted)
-
Y
N
Plastic - Acrylic Blue
-
Y
N
Plastic - Acrylic Clear & White
-
Y*
N
*Possible with coating.
Plastic - Polypropylene
3mm
Y
Y
Air-Assist recommended.
Wood - Poplar Plywood
6mm
Y
Y
Wood - Balsa
10mm
Y
Y
Wood - MDF
3mm
Y
Y
Anodised Aluminium
-
Y
N
Slate
-
Y
N
Corkboard
3.0mm
Y
Y
Air-Assist required.
Rubber
2.0mm
Y
Y
Air-Assist recommended.
Software thats powerful and easy
Work how you want
Work with the software you are familiar with to create your designs. LightBurn will import all standard formats from software such as Adobe Illustrator, Photoshop, Inkscape, Corel Draw etc.
Cut and Engrave easily
Precisely cut out your artwork or create incredible engravings from your photos all in the one place.
LightBurn gives you full control over the Emblaser 2.
Windows, OSX, PC Tablet
LightBurn is fully compatible with both Windows and OSX.
Run it on your favourite computer or laptop, even over Wifi!
Technical Specifications
Dimensions
External Dimensions
540mm x 720mm x 200mm
(21.25" x 28.35" x 7.8")
Material Capacity
500mm x 300mm x 50mm
(19.66" x 11.81"x 1.97")
Optics
Focus
Factory pre-focused
Laser Unit Type
Solid-State Diode
Equivalent to 15-20watt CO2 laser
Classification
Class I
The safest laser device rating available.
Hardware
3D Cutting & Engraving, fully software controlled.
Camera for material alignment.
Wifi & USB Connectivity
Fume Extraction, built-in.
Internal Workspace Lighting
Accesories
Fume Filtration System
Air-Assist System