About Darkly Labs
Darkly Labs is the Melbourne based company who designs and manufacturers the Emblaser range of laser cutters & engravers.

In the beginning, the original Darkly Labs team (Domenic Di Giorgio, Trevor Tighe, Mark Stuhrmann) met at Creature Technology Company where they worked on many large scale animatronic projects involving intricate mechanisms, electronics and fabrication techniques.
"Being hobbyists and makers ourselves, we decided to apply our experience at creating an affordable piece of technology that was available to everyone. Hence the Emblaser 1 was born."
Domenic Di Giorgio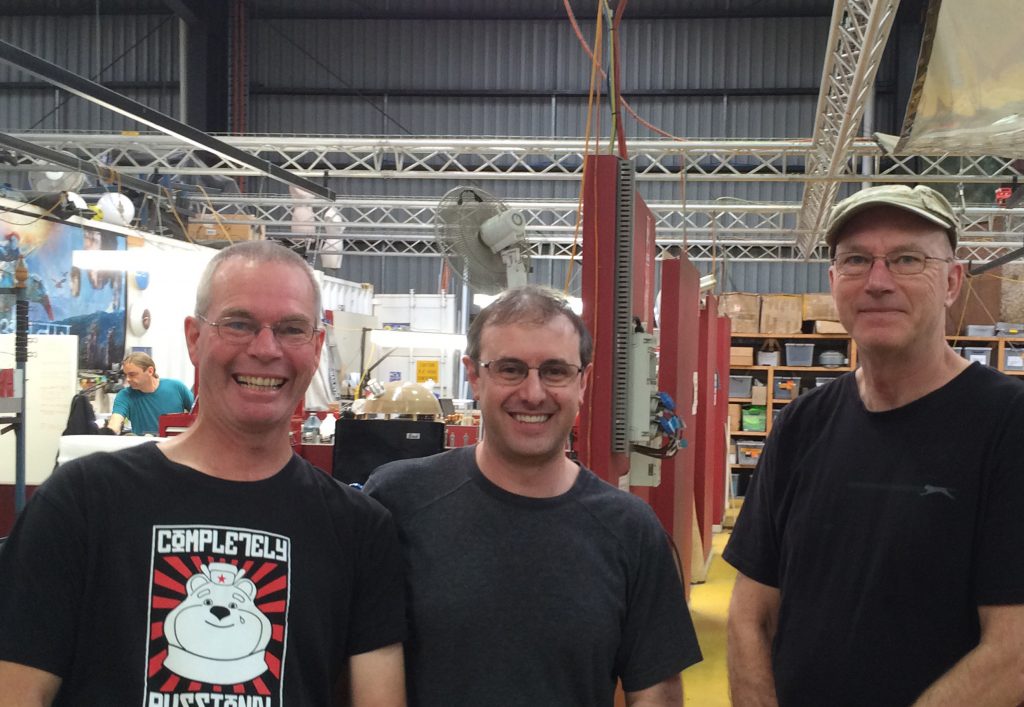 Domenic Di Giorgio, the founder of Darkly Labs, took an innovative approach to funding, designing and manufacturing the Emblaser, challenging the traditional methods of developing a product. This involved the use of crowd-sourcing and 3D printing to get to market faster and at a lower cost.
Chris Morrish, an Industrial designer by trade, moonlighted on the Emblaser 1 design before joining Darkly as the Lead Designer to develop the Emblaser 2. His problem solving and design sense has set the direction for all Emblaser products.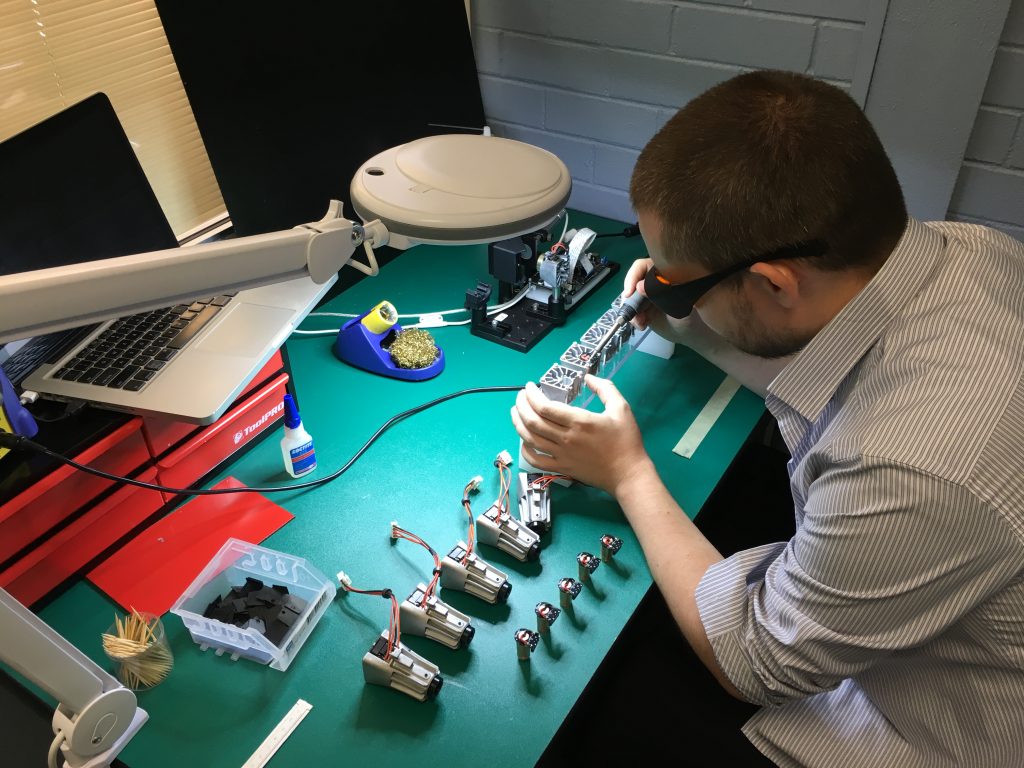 "I'm fascinated with the concept of making creative tools available to everyone. We all have ideas, and in the Emblaser, I could see a way for everyone to explore theirs."
Chris Morrish
Darkly Labs adopted solid-state laser diode technology for their machines. This was a radical departure from traditional laser cutters at the time. Over the years through continual development they have been able to push the boundaries of what is achievable with this technology.

Since 2014, Darkly Labs has released various models of the Emblaser. Including the Emblaser 2, designed around safety, portability and use in the education market.
"We are always innovating and pushing the capabilities of our products. It's in our DNA to do this."
Domenic Di Giorgio