This article will explain how to install LightBurn on a Mac, when presented with the message:
'"LightBurn.app" cannot be opened because the developer cannot be verified'.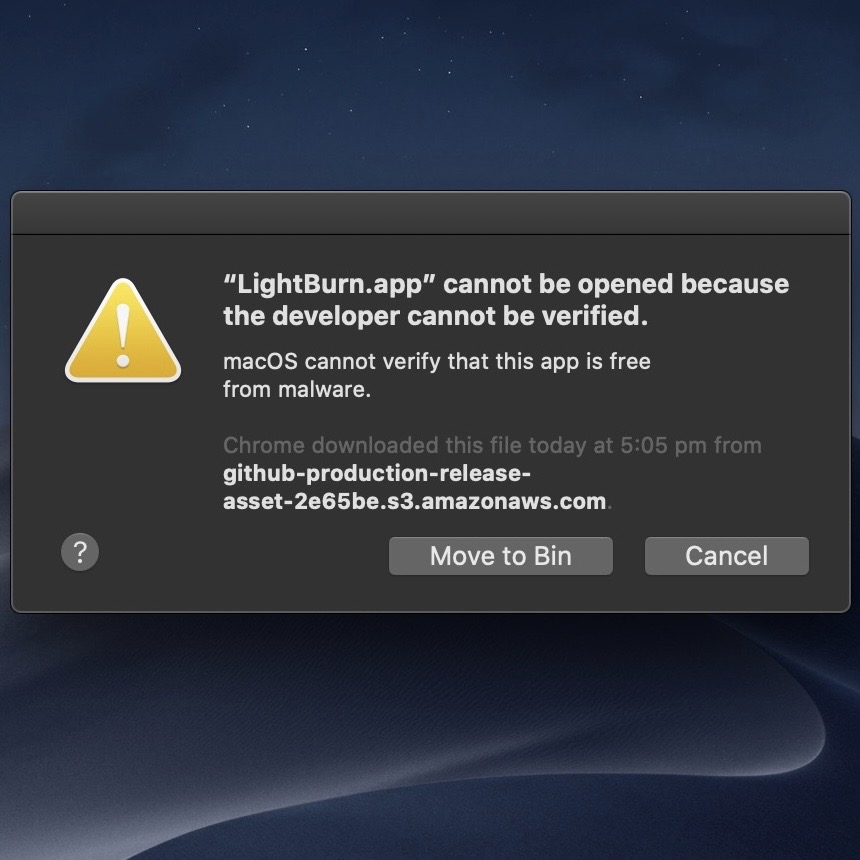 Step 1:
Download the latest LightBurn release for Mac (.dmg extension)
Step 2:
Right Click or press [Control] and click the downloaded LightBurn icon, then select Open from the menu.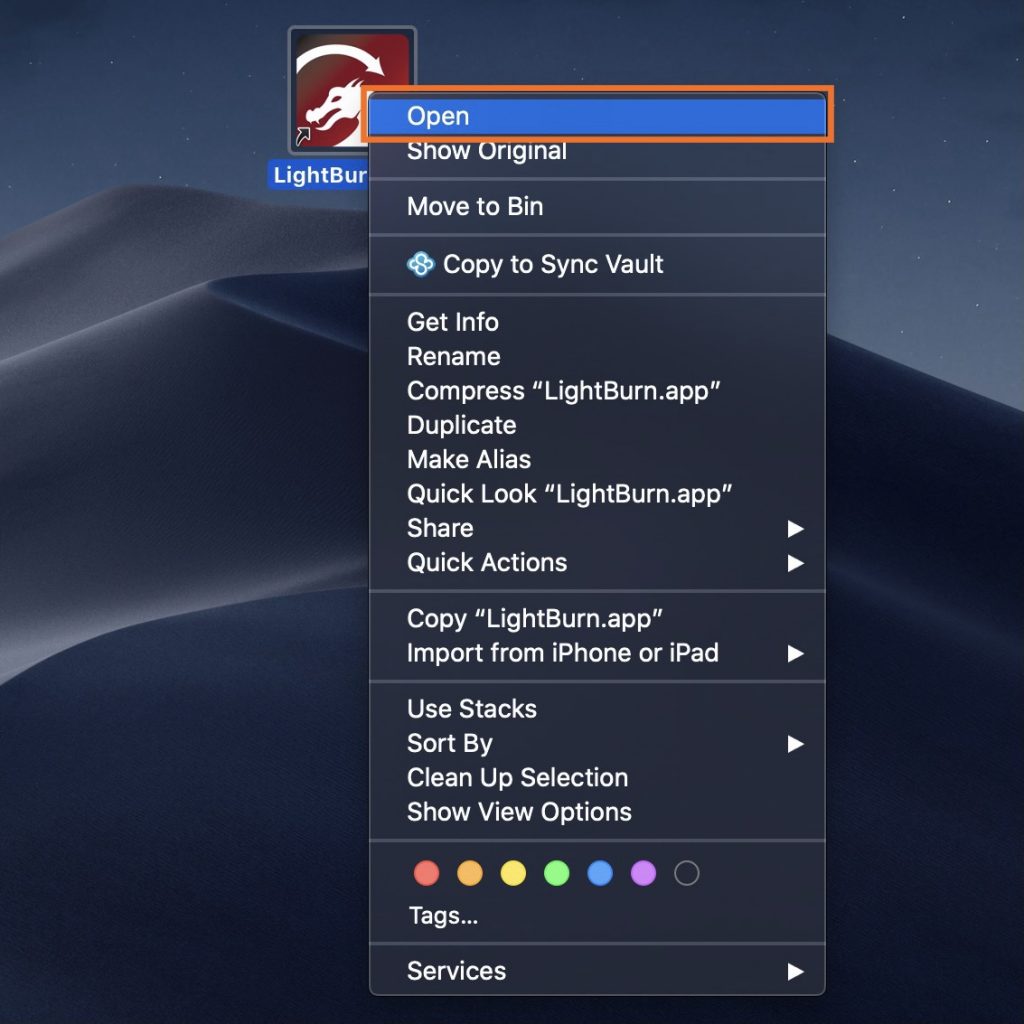 Step 3:
A message will appear, asking you to confirm that you trust the software. Click [Open]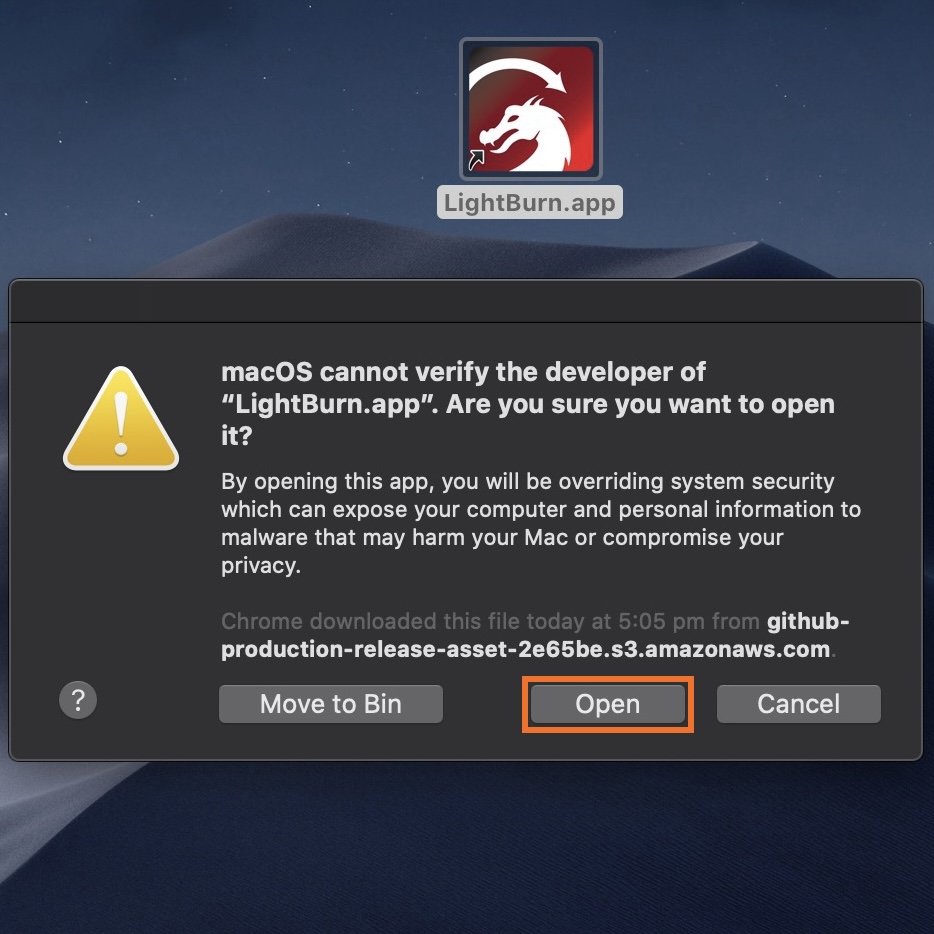 Step 4:
LightBurn will open and your Mac will remember to trust the software in the future. This means you can open LightBurn normally the next time you use it.