The Controller Board is a very delicate component and should only be handled as described in this article. 
Important:
Always hold the Controller Board by its edges when handling it.
Only remove the replacement board from its antistatic bag when you are ready to install it.
Handle leads and connectors with care. Never try to remove a connector by pulling on its wires. Always try to grip the connector during removal.
Step 1:
Unplug the USB and power leads from the Emblaser 2.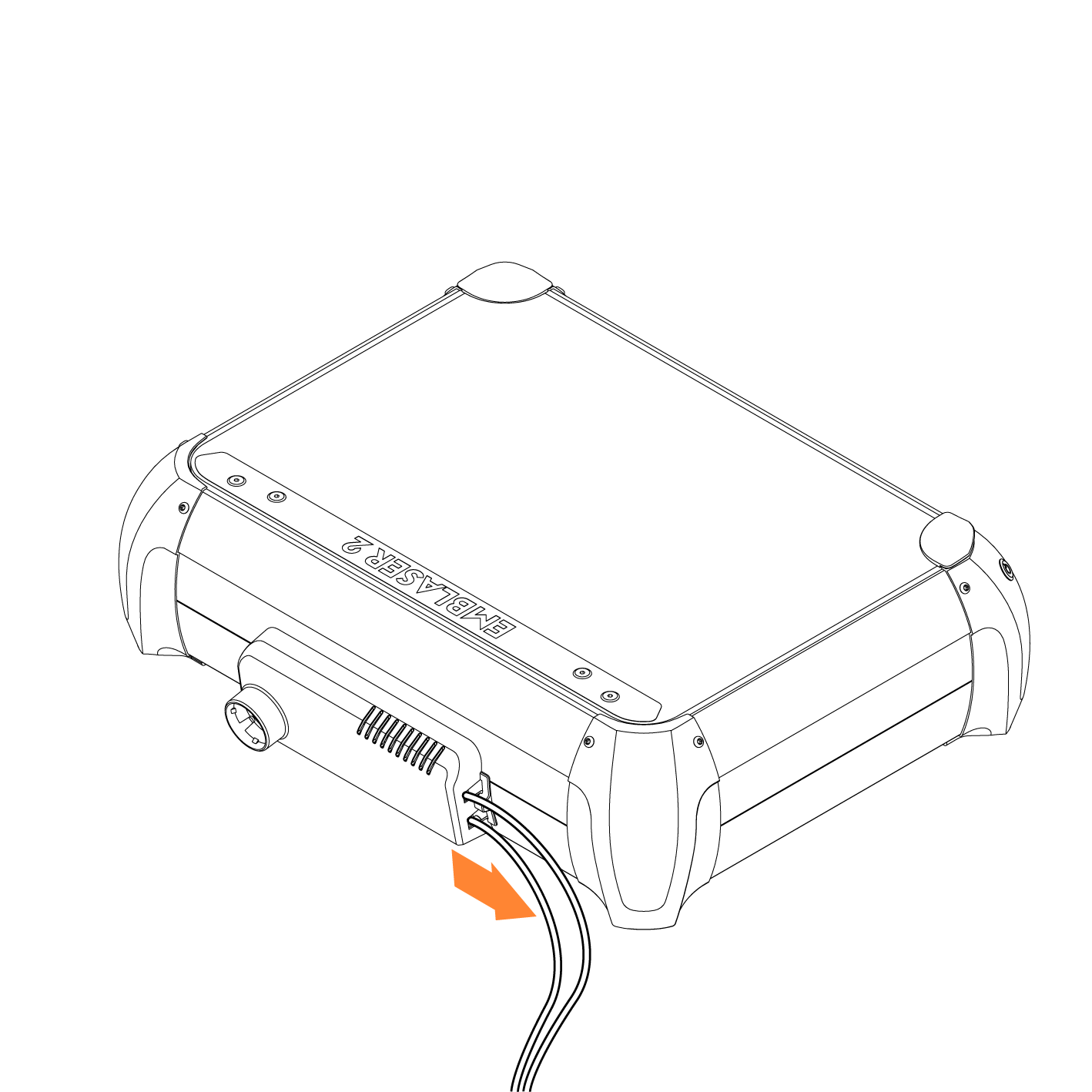 Step 2: (Optional if you have V1 Air-Assist)
If your machine has the new V2 Air-Assist accessory, you will need to detach this before you can access all the screws for the Electronics Pod.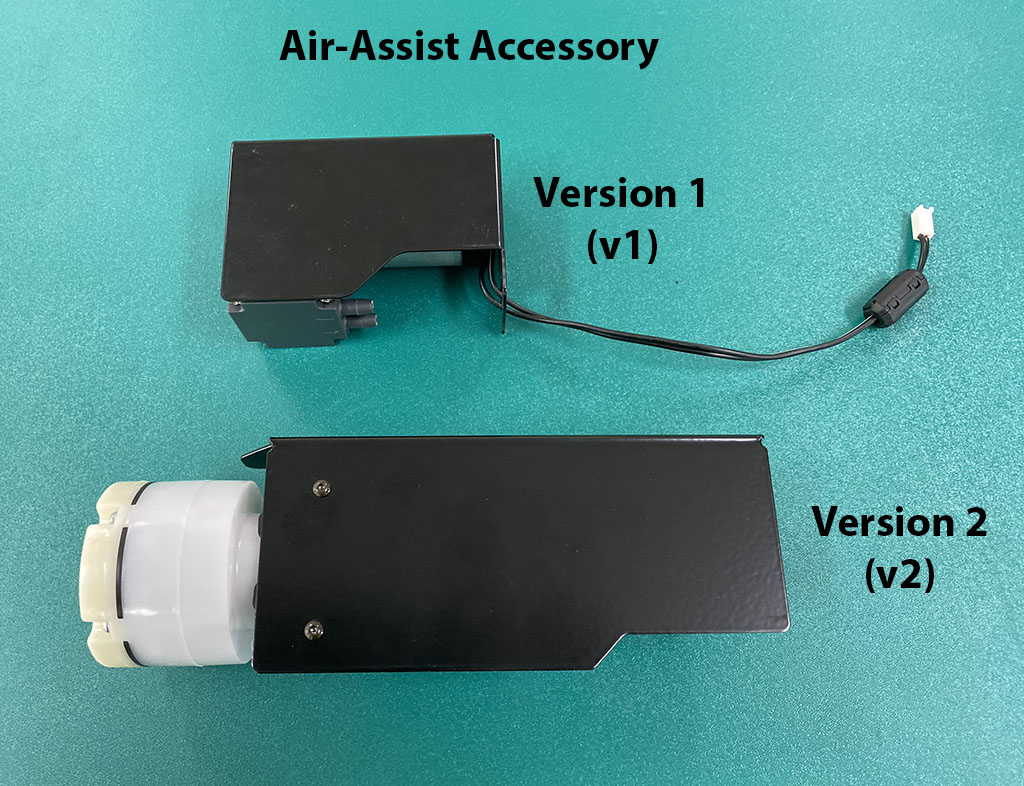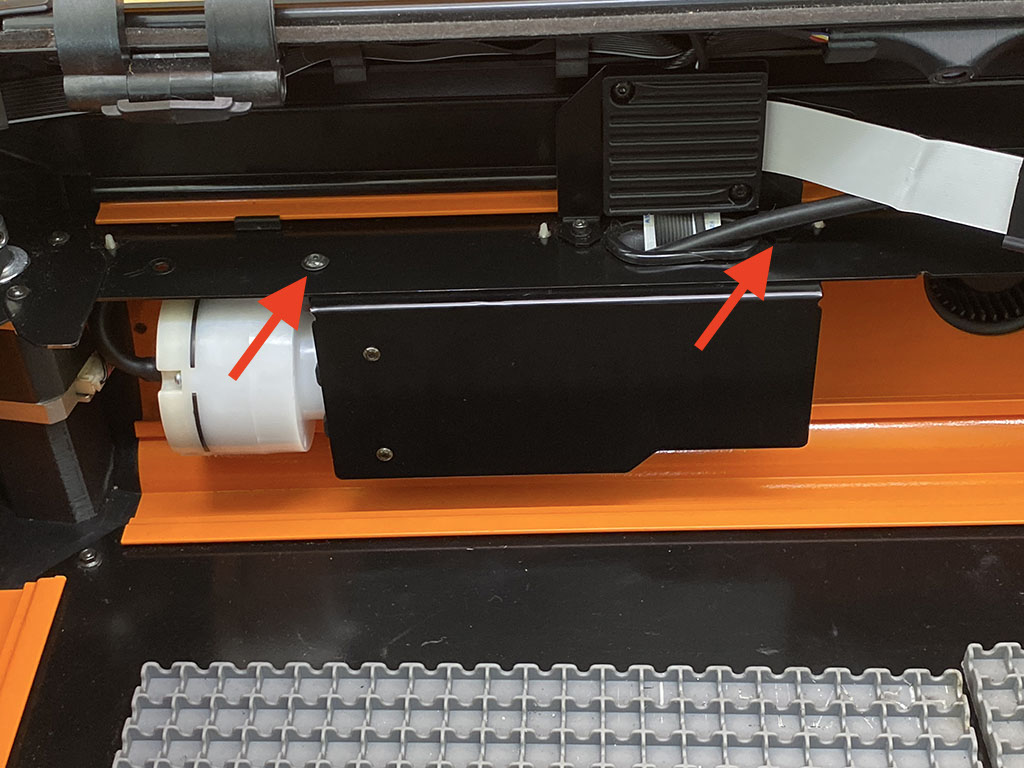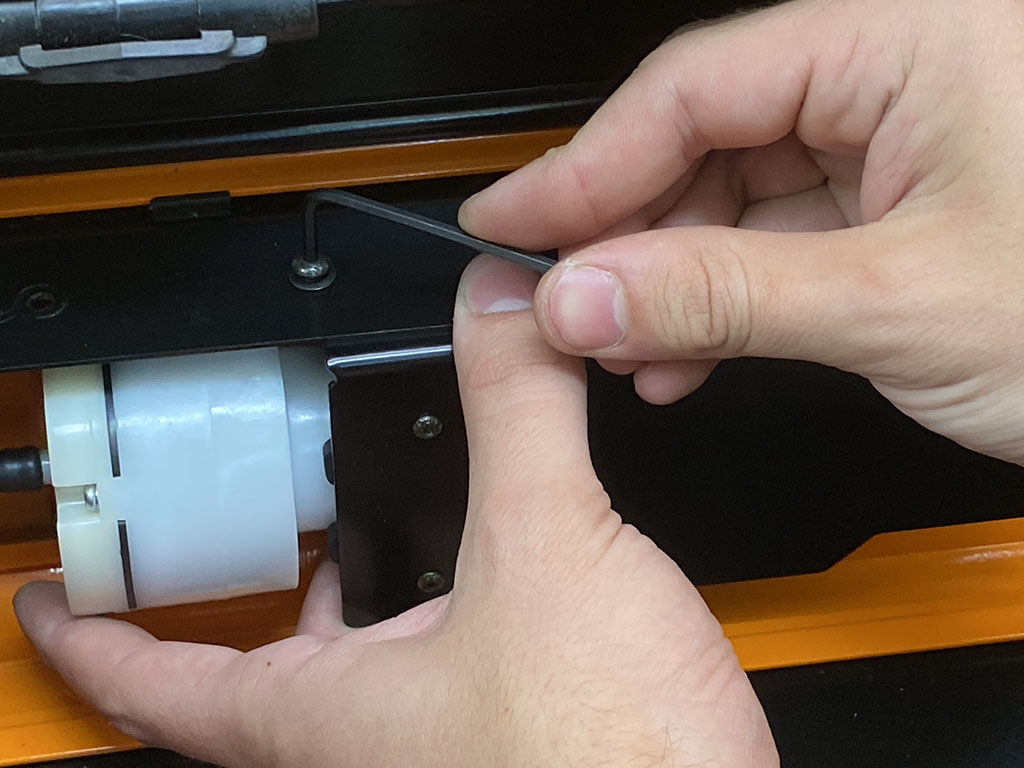 Step 3:
Remove the 5 screws holding the rear Electronics Pod in place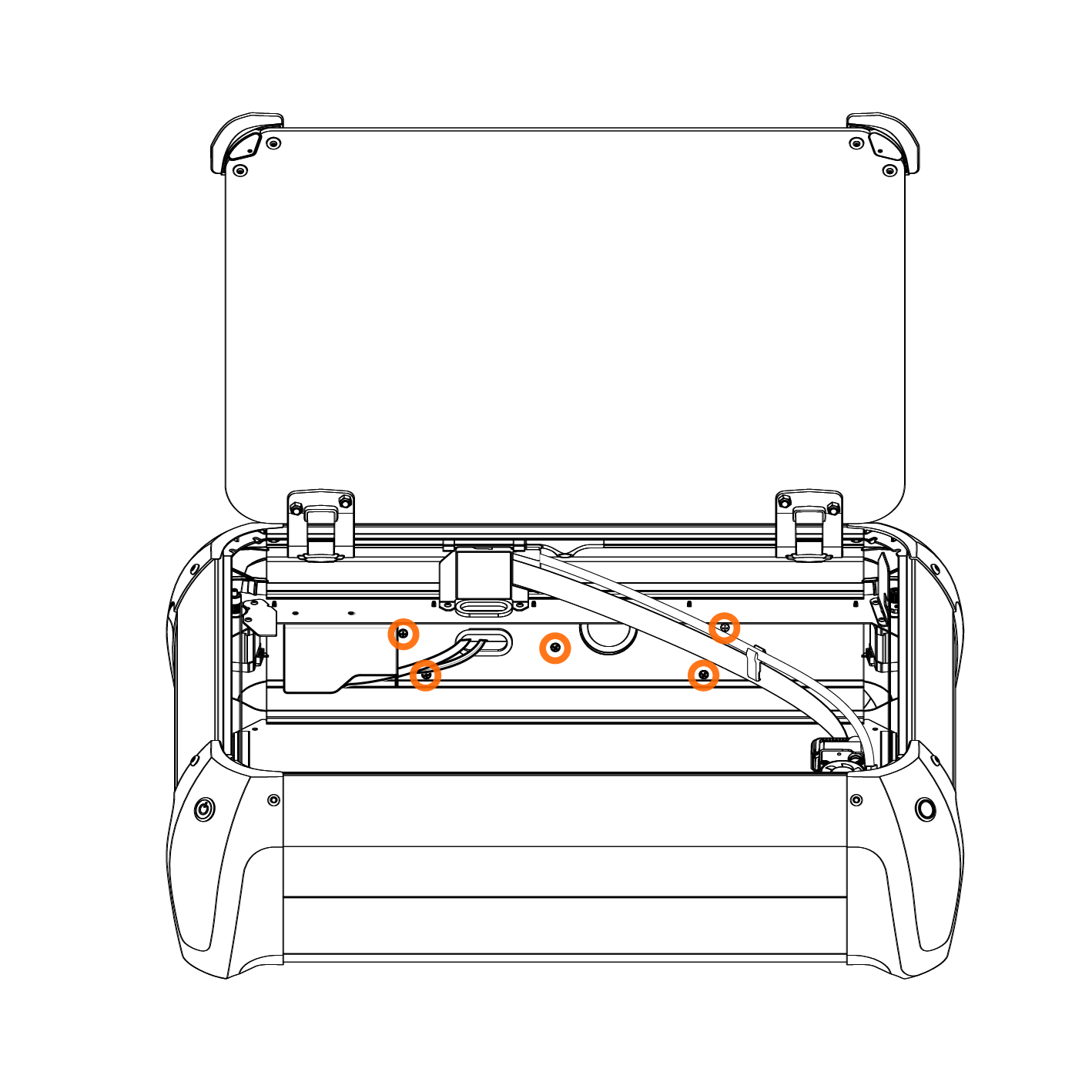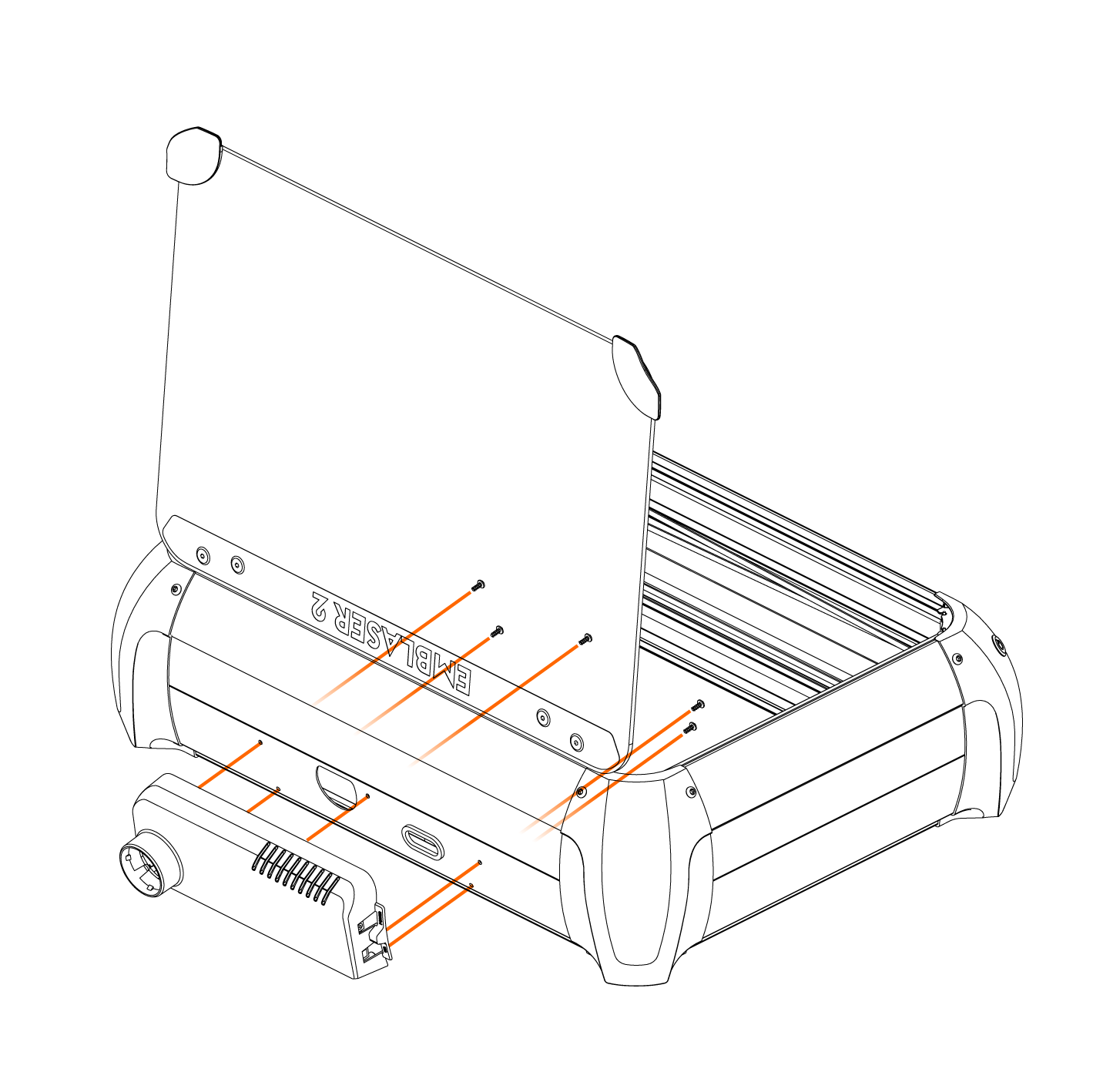 Step 4:
Identify the Controller Board.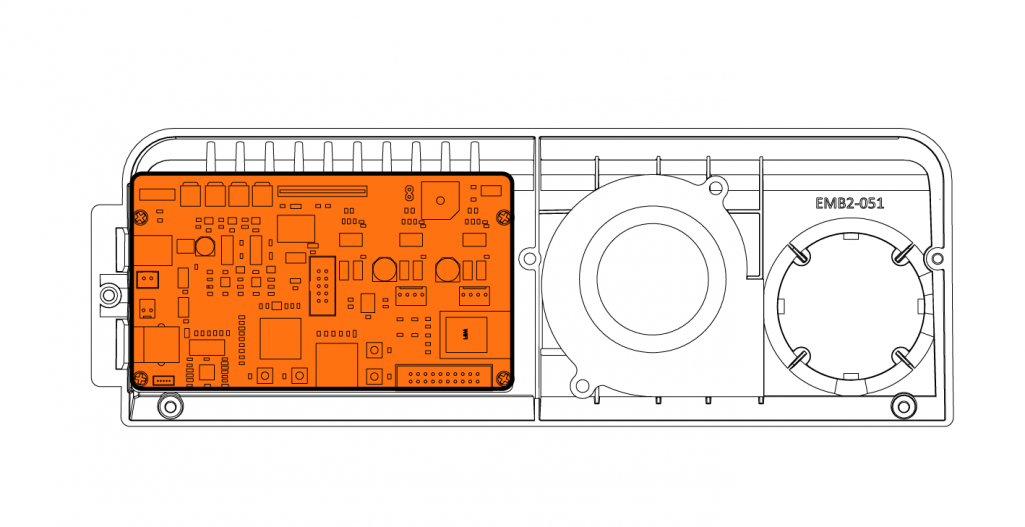 Step 5:
Take note of the connectors and carefully unplug them.
FFC. Be careful to remove this straight out of the connector, without any twisting.
Refer to this page:

Emblaser 2 / Core: Inserting / Removing the FFC (Flat Flexible Cable)

Buttons connector.
Left motor connector.
Right motor connector.
Exhaust fan connector.
Camera connector.
Air-Assist connector.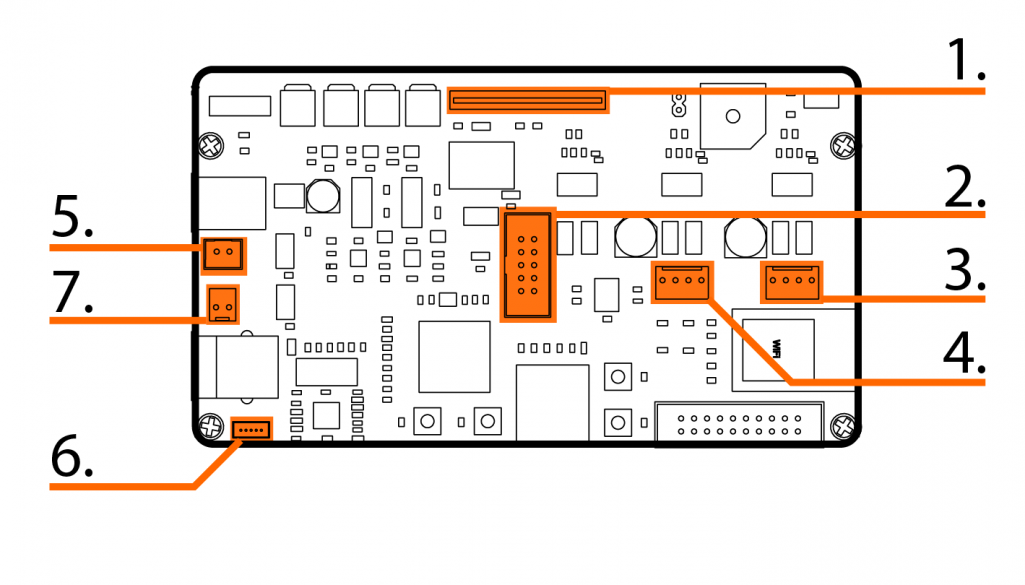 Step 6:
Remove the 4 screws holding the Controller Board in place.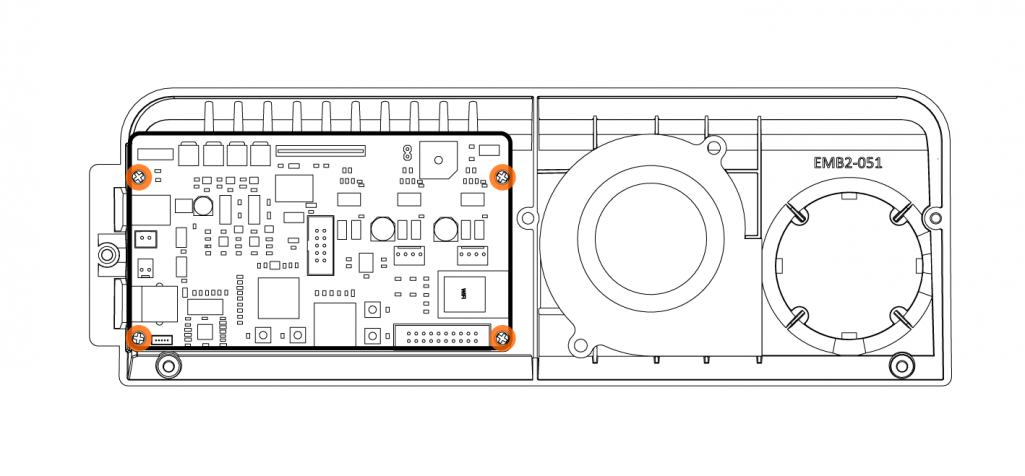 Step 7:
Insert the new Controller Board. Re-insert the connectors and re-attach the Electronics Pod to your machine.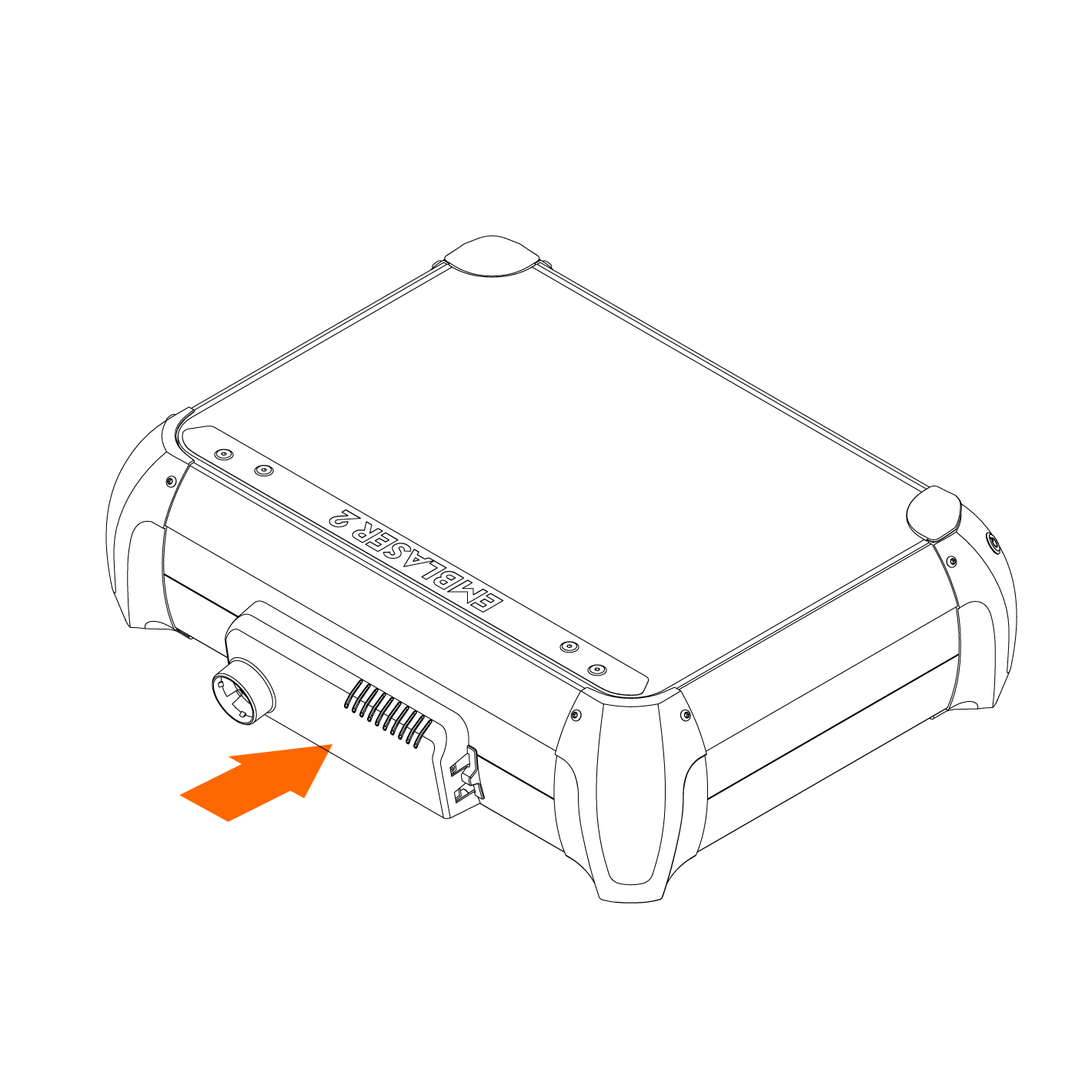 Step 8: (Optional if you have V1 Air-Assist)
Re-attach the Air-Assist accessory.