LaserPair Eye Protection OD7+
Deluxe protective eyewear for your safety.
With a protective rating of OD7+, these offer 10x the protection over OD6+ rated eyewear. This is particularly important if you are using the new 10W Laser Unit.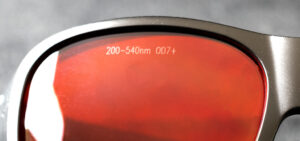 Contains:
200-540nm laser wavelength protection.
OD7, CE Certified.
Comfortable, wearable over glasses.
Carry case and micro fibre cleaning cloth.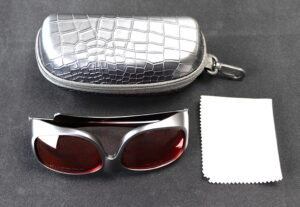 Warning:
This protective eyewear is specifically chosen to protect against the type of laser used in the Emblaser.
Other eyewear may not offer suitable protection.