Replacing the Emblaser 2 lid is an easy process.
Tools Needed:
Step 1:
Use the 4mm hex tool to remove the 4 bolts holding both sides of the lid to its hinges.
You may need to use pliers to prevent the bolt from spinning while you do this.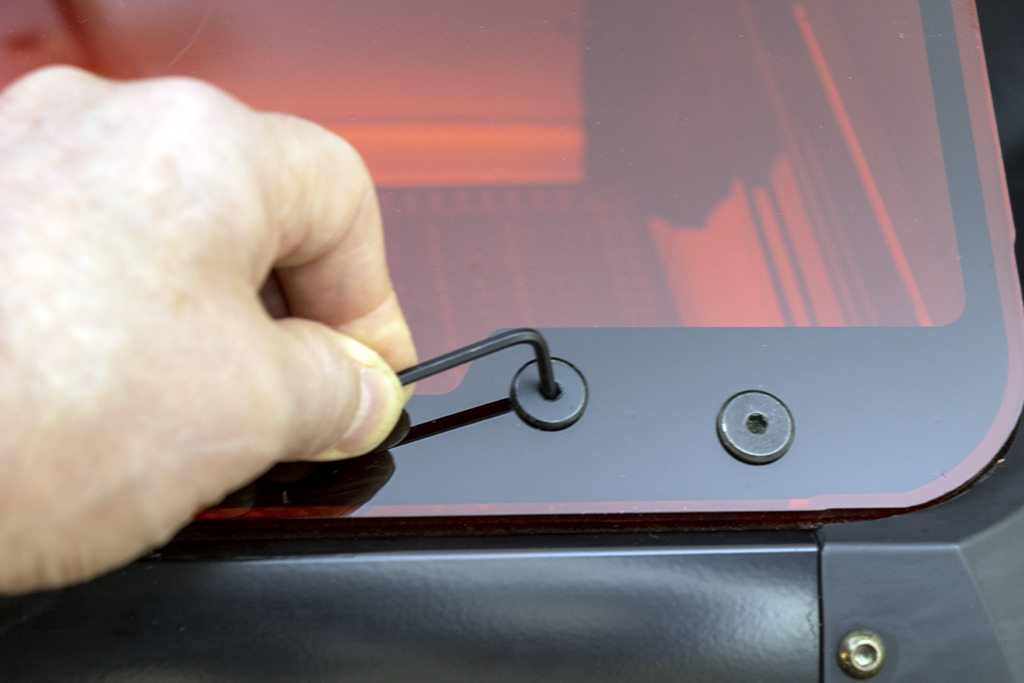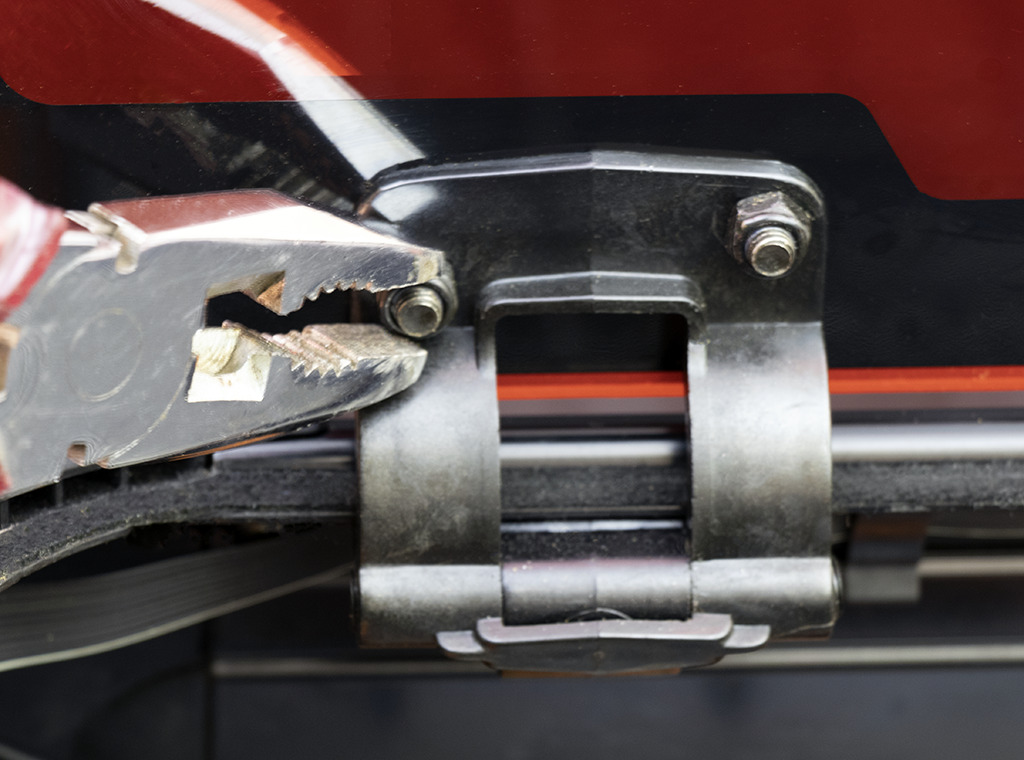 Step 2:
Place the lid on a flat surface with the underside facing upwards.
Use the Torx T10-Security tool to remove the 4 screws holding both handles in place.
NOTE: Please be very careful to not over-tighten these screws when reattaching the handles.
Do not remove the screw holding the handle PCB in place.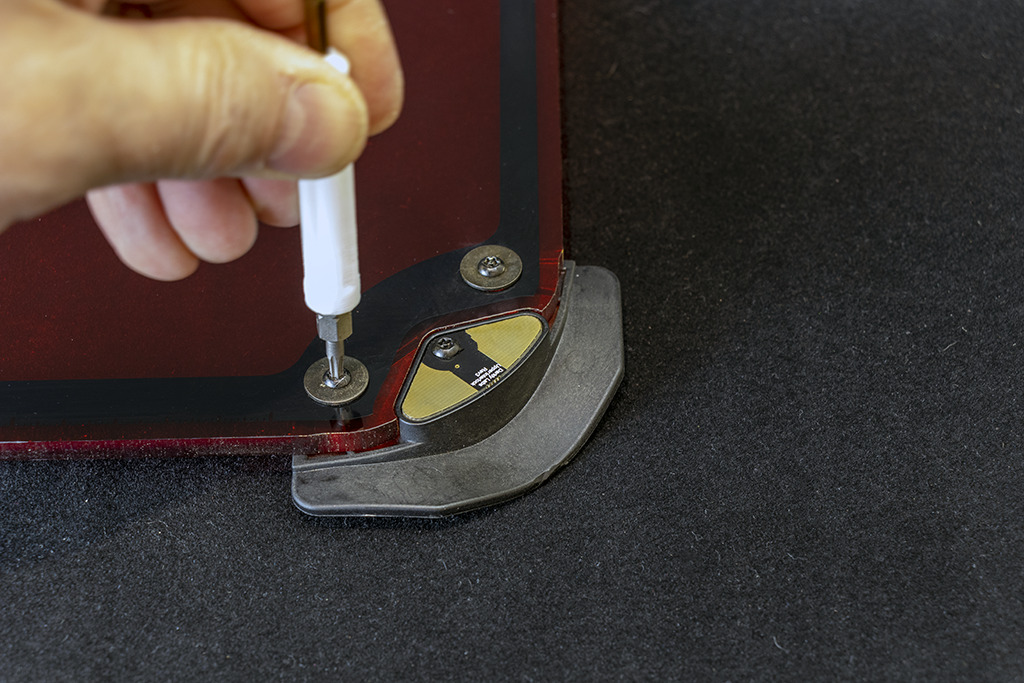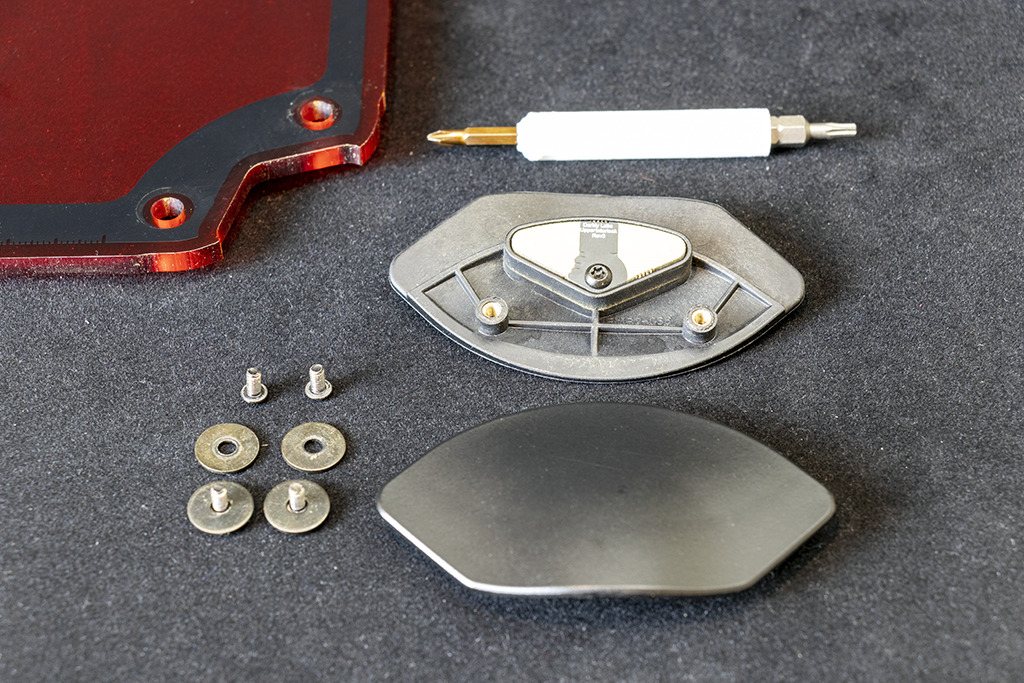 Step 3:
Reverse these steps to install your new lid.
BONUS – Watch the installation video