If your Emblaser 2 / Core has received a very hard knock (possibly during transportation), the laser head belt may have slipped out of the teeth holding it in place.
How to check:
If your belt has popped out, the laser head should be sitting in it's lowest position. Moving the laser head up and down will show it moving freely with out any resistance from the motor.
Step 1:
Look down from the top of the laser head and check where the belt has popped out of it's teeth. From the picture below, you can see the belt sitting off to the right of belt jaws slot.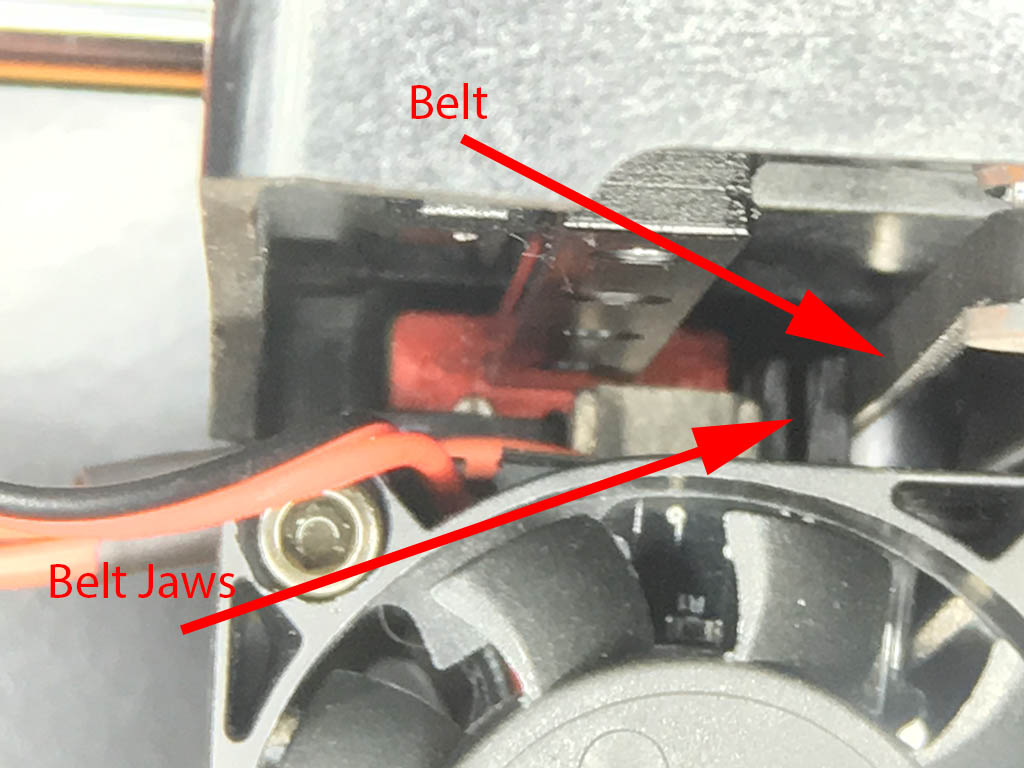 Step 2:
Using a pair of tweezers, carefully move the belt over the jaws slot.
It will be tricky to insert the belt from here, so ensuring it sits over the slot is enough. See the picture below.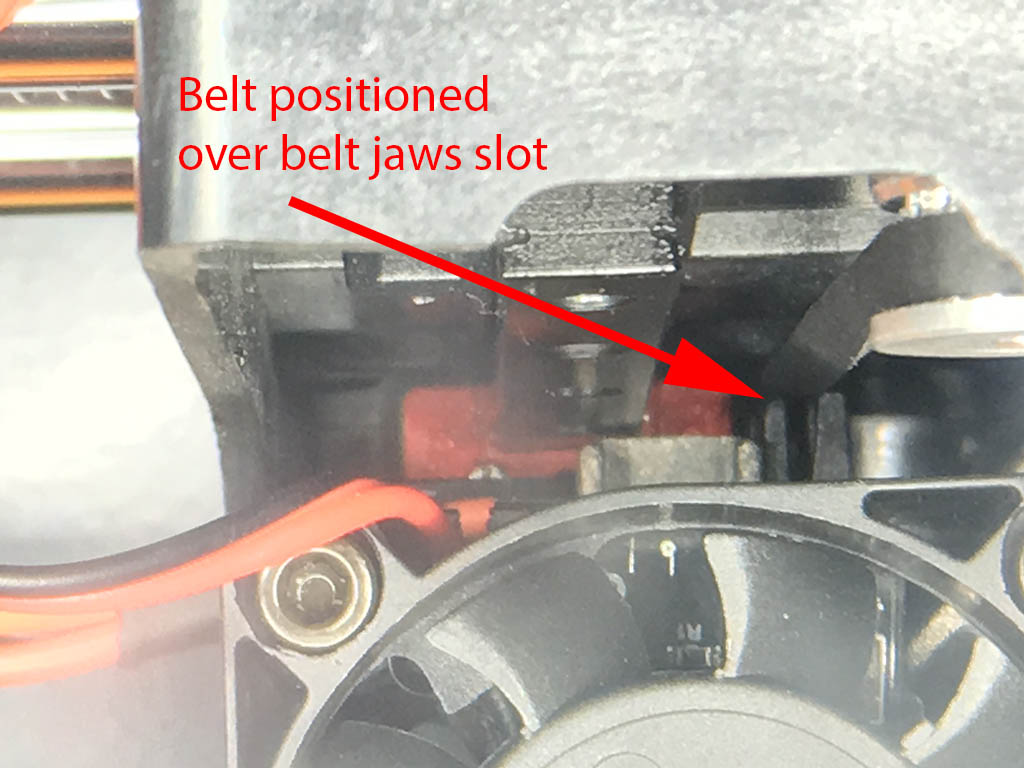 Step 3:
Using your tweezers, grip the belt as shown in the picture below. Use the tweezers to hold the belt straight and gently move the laser unit up with your other hand.
This will allow the belt to slip back into its slot.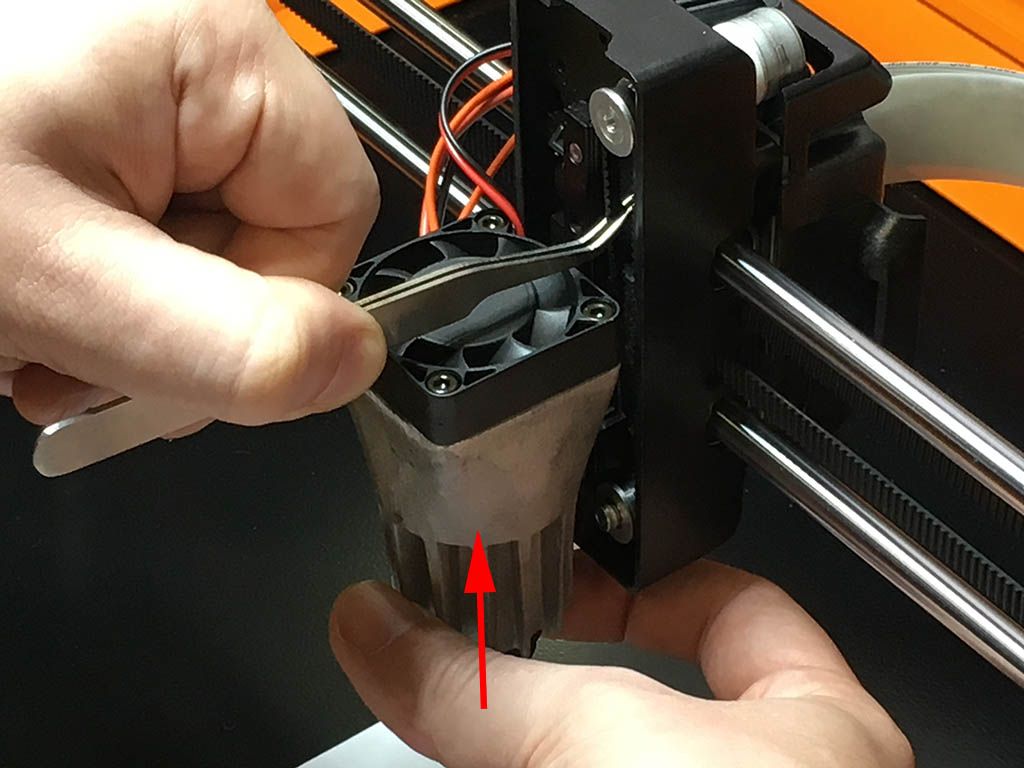 IMPORTANT:
Once the belt is re-engaged, do not force the laser head up by hand against the motor. This can cause damage to the motor and gearbox. Always use lightBurn to jog the laser head up and down.