We were happy to be invited to National Manufacturing Week for the second year running. This year, the event was held in Olympic Park, Sydney, NSW, home of the 2000 Olympic Games.
We shared a booth with our distributors, 3D Printing Systems, who were showing off a couple of their new 3D printing machines.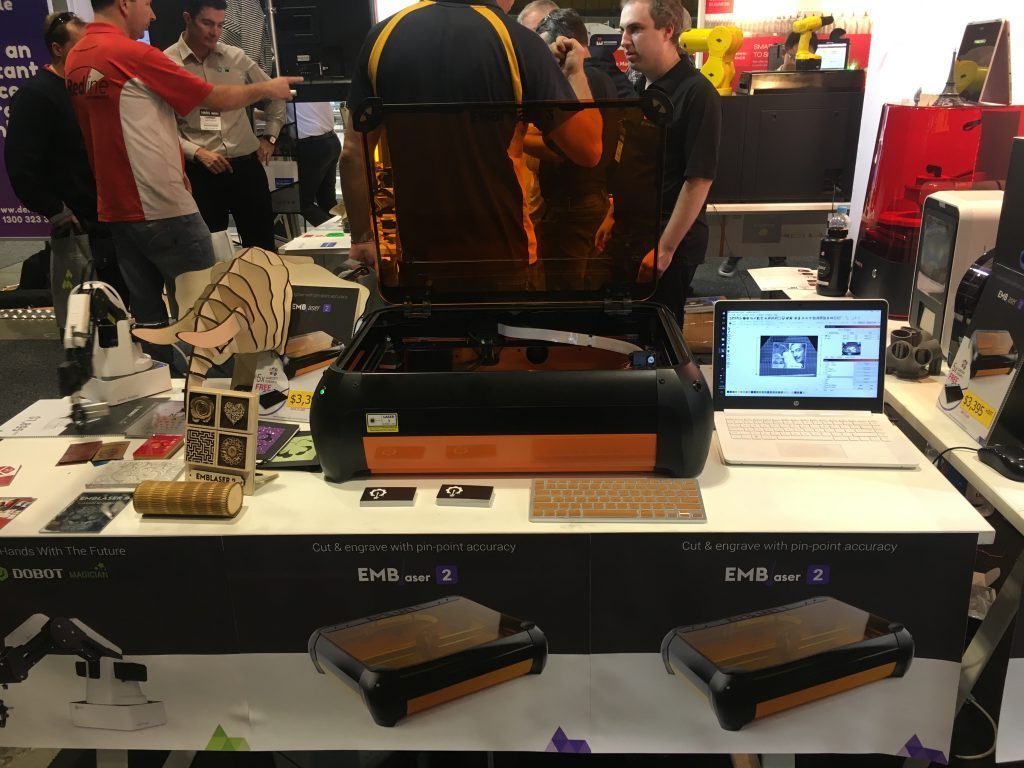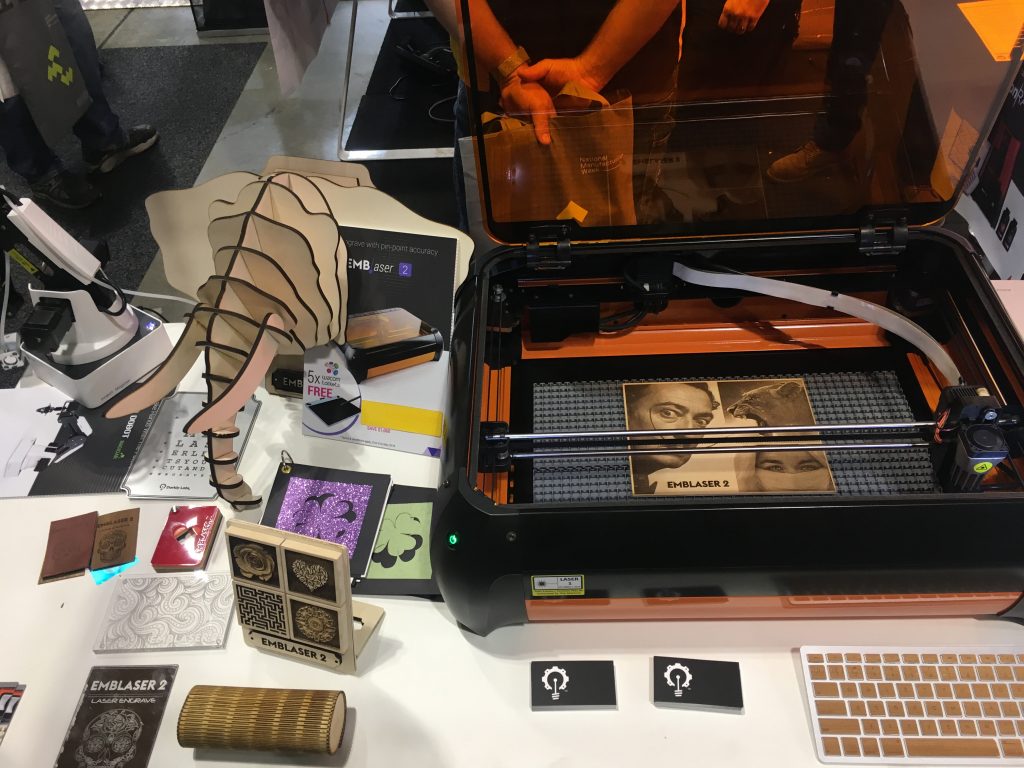 The three day event was a great success. We met hundreds of people who were not familiar with the Emblaser 2 and how easy it is to use, compared to other laser machines. In particular, people were amazed with the workspace camera and it's ability to scan the workspace, vectorise it and then cut it out, without any need to jump into another software package.
If you want to see where the Emblaser 2 will be demoed next, make sure you sign up to our mailing list or email us at info@darklylabs.com.