This month our distributors in Japan, Afinia 3D were kind enough to share photos of the event they attended with the Emblaser 2.
The Makers Bazaar is in its 5th generation and a popular event for makers. With a philosophy of participation, learning and showing, the event brings together technologies such as 3d printing, laser cutting and software development.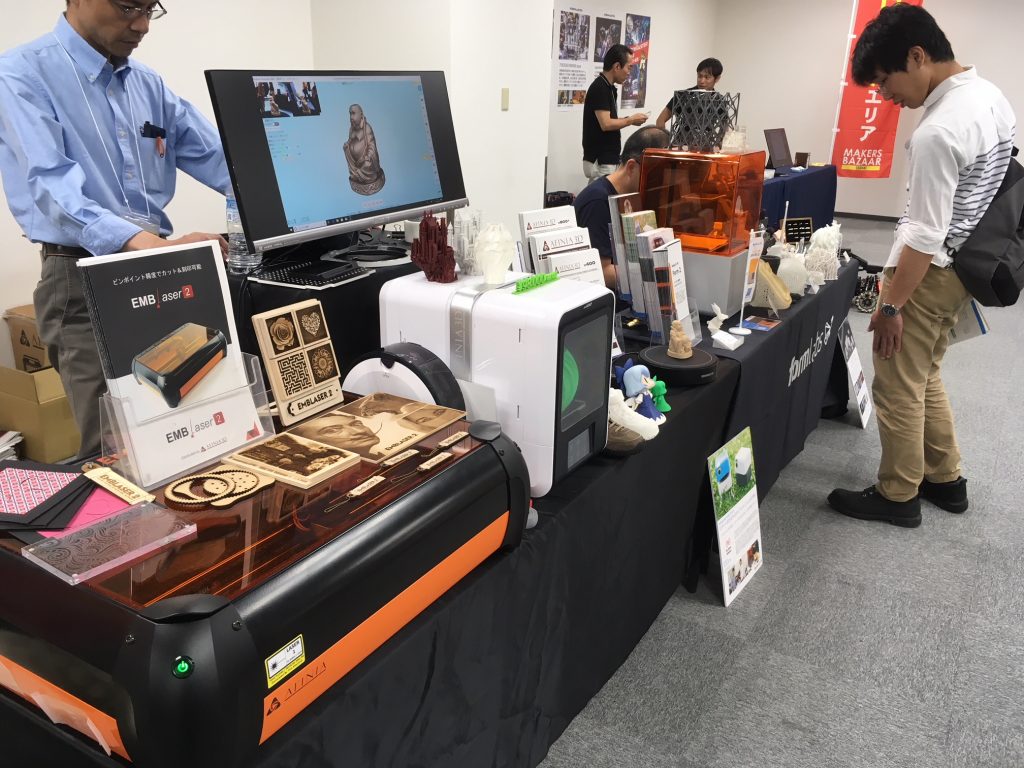 "The show went remarkably well with a great deal of interest in the Emblaser 2" , M.Matsuno / AFINIA 3D.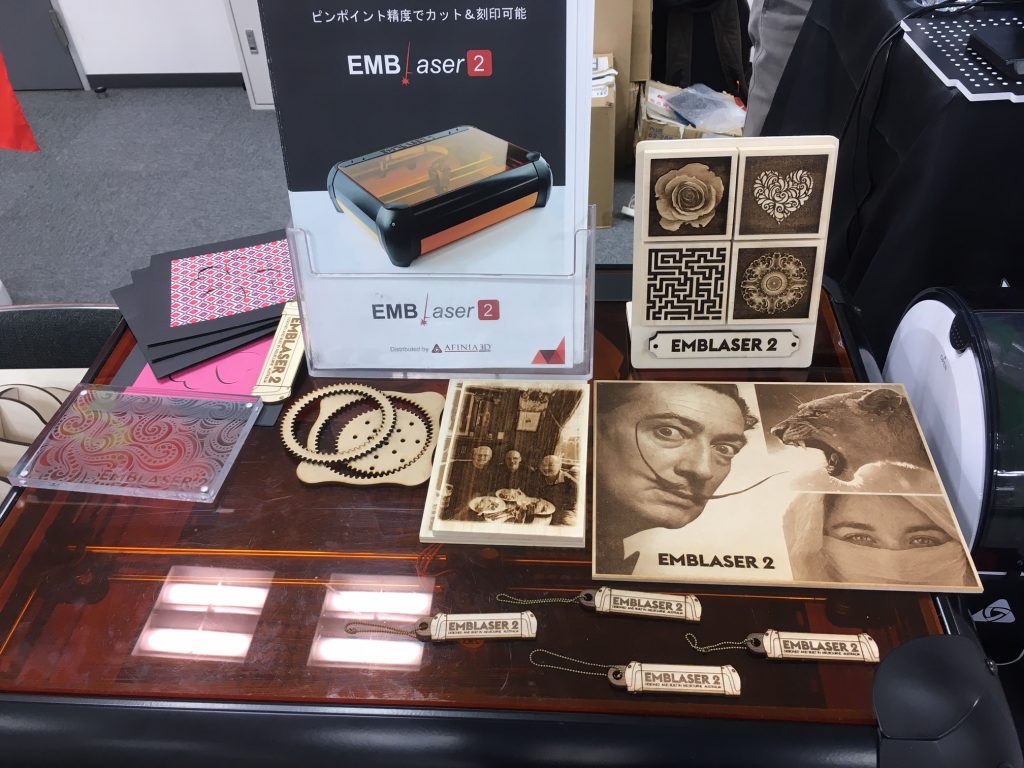 If you are in the area, be sure to visit Afinia 3D at the following upcoming events:
Wonder Festival 2018 Summer
July 29 / Makuhari Messe
Maker Faire Tokyo
Aug. 4 – 5 / Tokyo BigSight
booth# : C-03-07