This article contains the following sections:
Does my LightBurn license ever expire?
No. Any LightBurn licenses supplied with the Emblaser, or purchased through the Darkly Labs store will never expire. You can use the software forever.
All licenses do however have 3 years of included updates. After this 3 year period, the license will still work but a renewal will be required to continue receiving the latest updates*.
* For more information see: LightBurn – Using a License with Expired Updates
How do I renew access to the latest LightBurn updates?
If access to the latest updates on your license has expired, you can regain access by renewing your license. There will be a small charge for this renewal. To do this, follow the instructions below:
Important: All renewals are handled directly through the LightBurn Software / LightBurn Website. 
1. Open the License Page, via: Help > License Management, then click [Renew License].
Note: If no renewal button is shown, copy your license key, then open this link: https://lightburnsoftware.com/products/renew-lightburn-license-key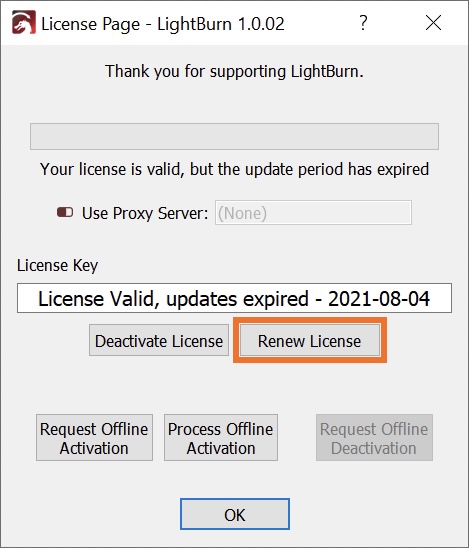 2. Your licenses key will be copied to the clipboard, click [OK]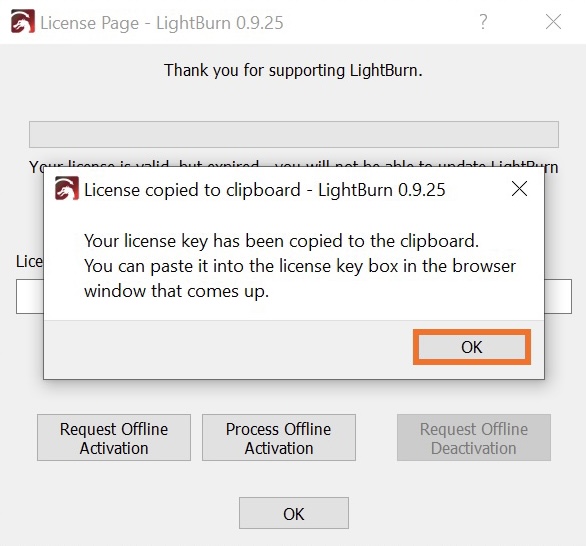 3. A browser window will open, where you can past the copied key.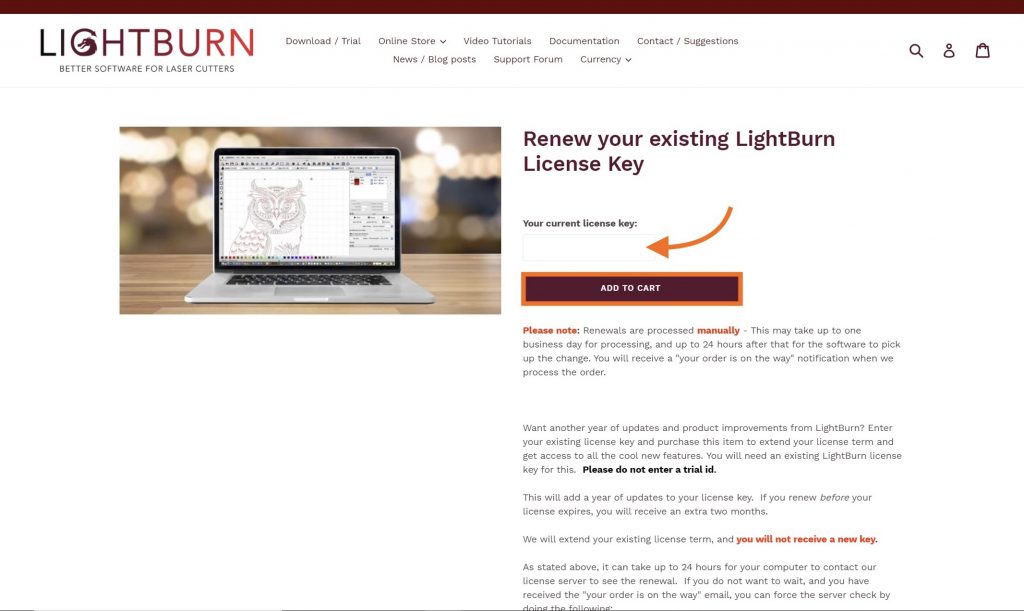 Note: After renewal, Emblaser licenses will receive the latest updates for a further 3 years.
4. Click [Add To Cart] and follow the checkout steps.
How do I know if my access to updates has ended?
You can check the status of your updates via: Help > License Management: