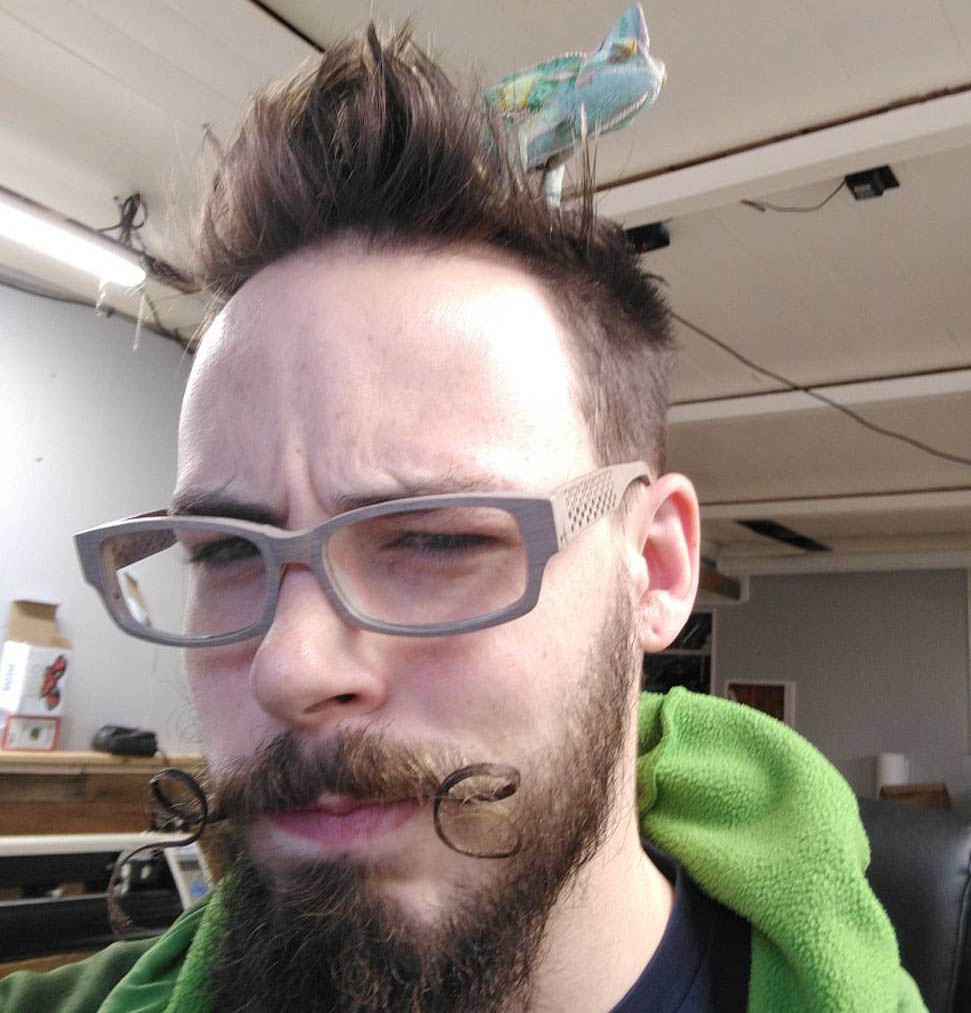 Joe Spanier is a mild mannered maker from Illinois, USA
When not designing and building things such as massive 2.2m 3D printers, he enjoys using his Emblaser.
This month, he found some time to chat with us.
Darkly Labs: Hi Joe. Can you tell us about your project/s and how you got interested in them?
Joe: For about a year now, a friend and I have been working on making star maps that are usable for CNC/laser applications. He has been working on the software to generate the maps with me testing them and creating new and interesting things with them. In 2017 one of the maps we created was featured in Make: Magazine in the digital fabrication issue ( LINK ), and earlier this year I also made a coffee table utilizing a flat projection of the northern Hemisphere. Both of these projects were made on a 100w Co2 laser but I recently acquired my Emblaser2 and have since been working with different maps and constellations in the Emblaser2.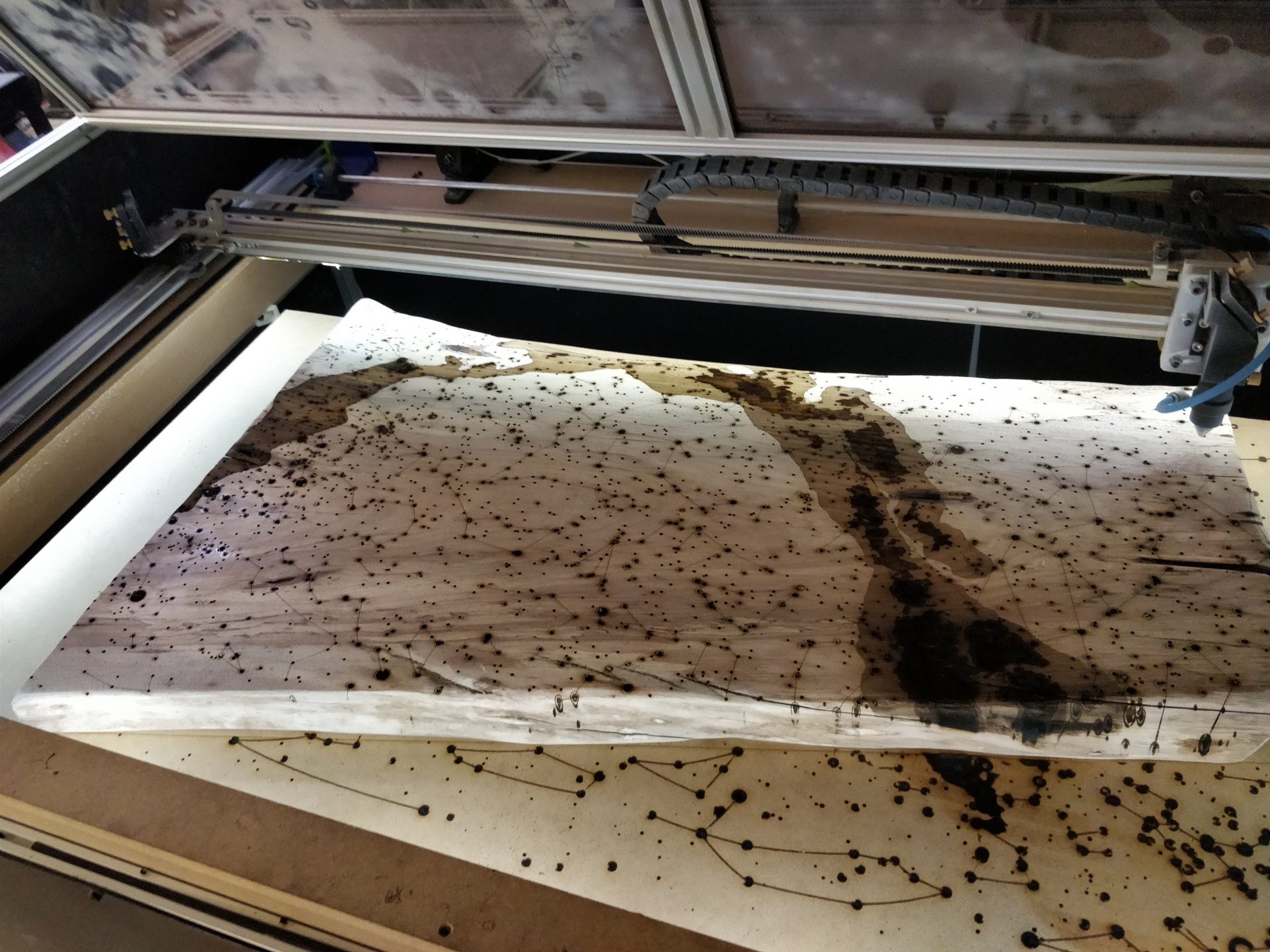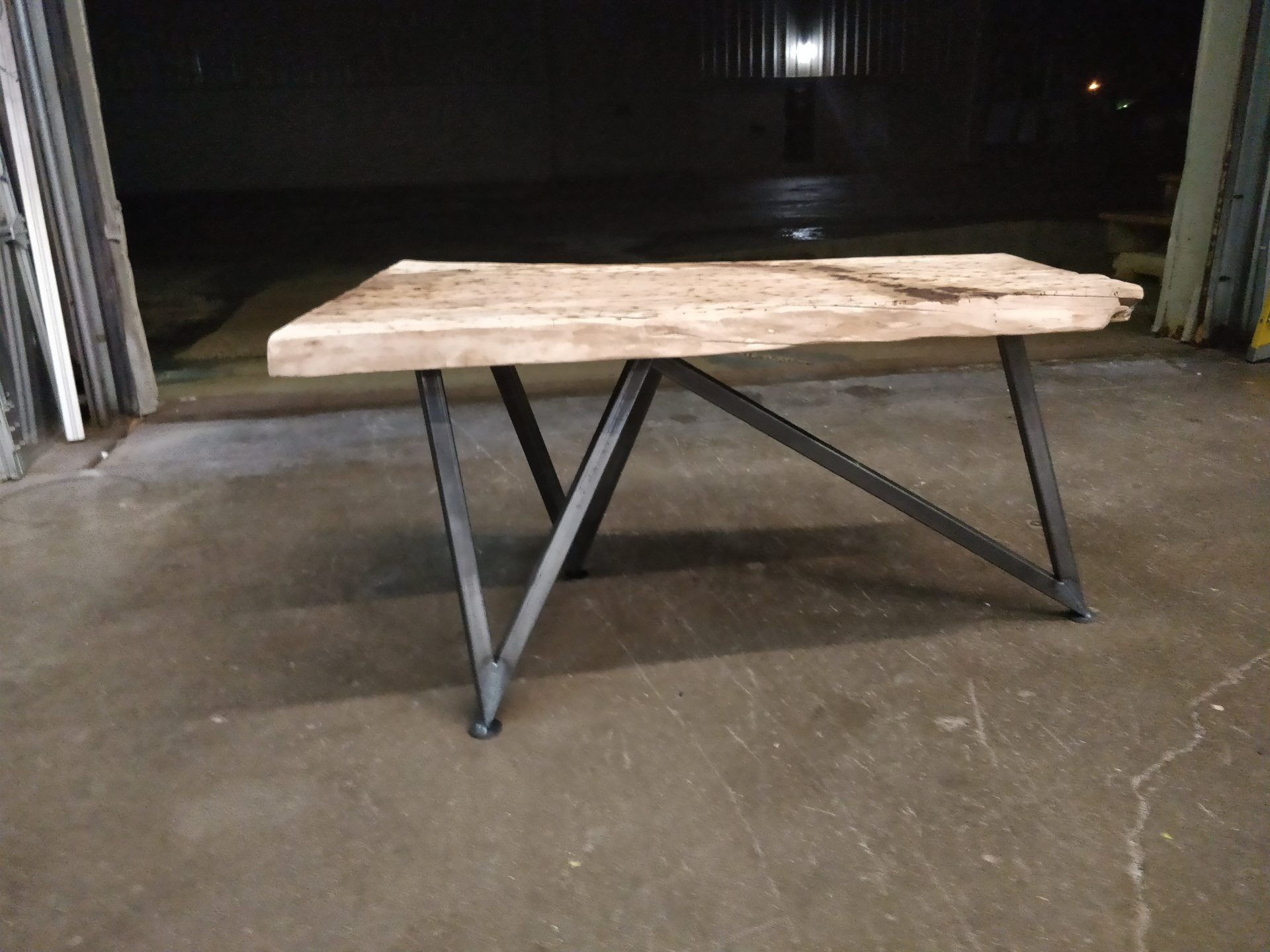 Darkly Labs: Cool! How has the Emblaser changed the way you work?
Joe: Coming from my Co2 there are a couple of notable changes, one the focus is much sharper than I have been able to achieve, and two the Emblaser2 is so consistently reliable. These two things have made my projects more intricate and have greater definition The workspace camera has also made me much more confident in my ability to align my work to the material I am working on, where before I would create a jig for almost every part I made. This has reduced the time and cost of my work. The last thing is the safety aspect. I have never felt safe with my children around my Co2 laser, and therefore they have always been excluded from my workspace while it is operating. The enclosed work area and ease of access to the Emblaser2 lets me not only feel comfortable that they can be in the space but now they can work with me and see the wonder of lasers!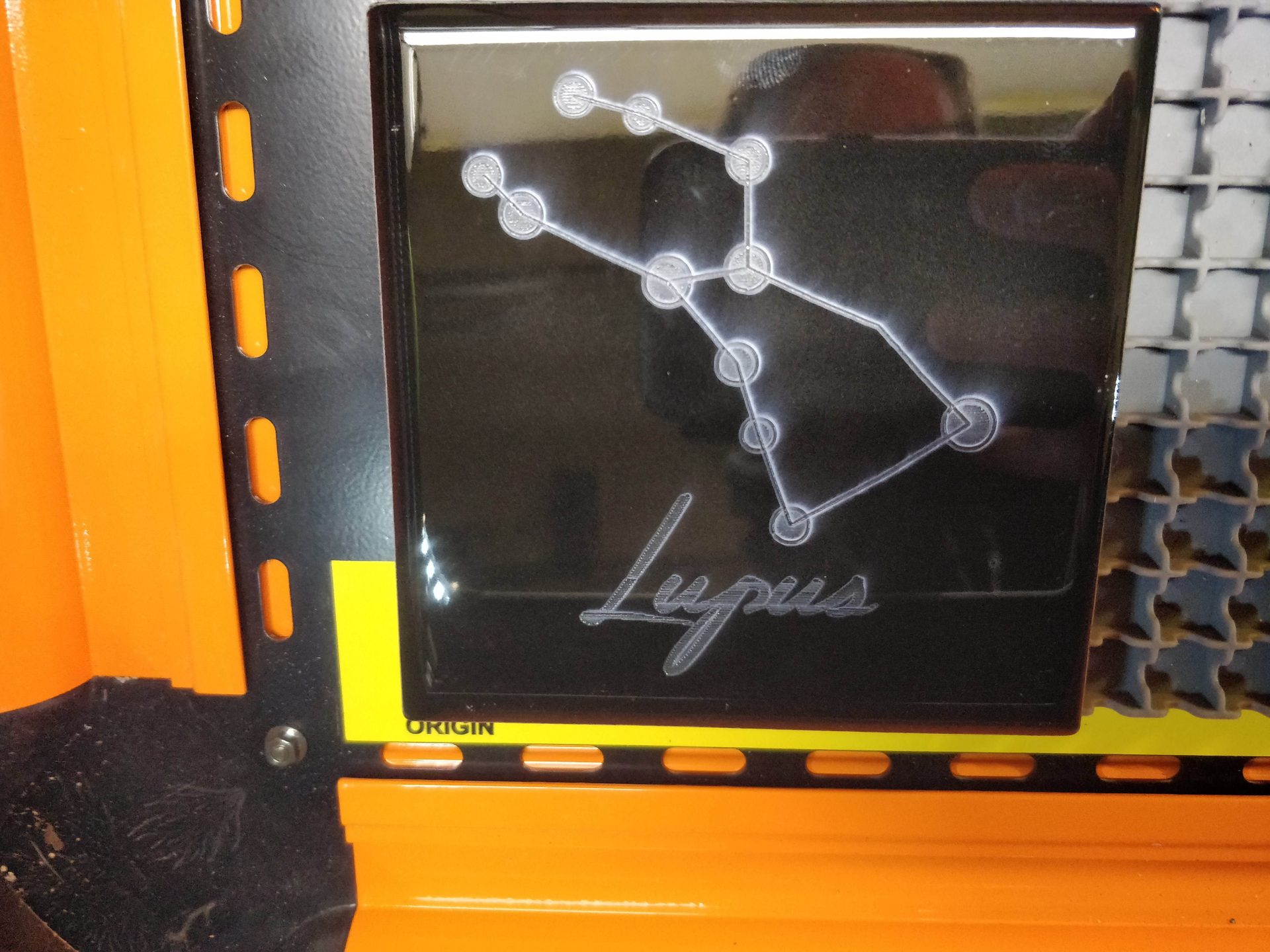 Darkly Labs: What is your favorite aspect of what you do?
Joe: I love being able to easily go from thought, to idea, to physical project in my hands so seamlessly. I create daily on 3D printers, CNC machines like lathes, mills and routers, and none of them have the ease or confidence of workflow that lasers instil in me. I am constantly walking in around in my daily life noticing things that could use a laser etched logo, or things that I could easily recreate on my Emblaser2.