This article will explain how to install the optional V2 Air-Assist accessory on an Emblaser Core.
You will require the following parts:
Air assist pump
Air Assist hose
3x Air Assist hose clips
2x M4x6mm screw
2x M4 washer
2.5mm Hex Tool (not included)
Step 1:
Insert one end of the Air-Assist Hose through the Top Panel as indicated. Pull the end of the Air-Assist Hose past the Controller Board.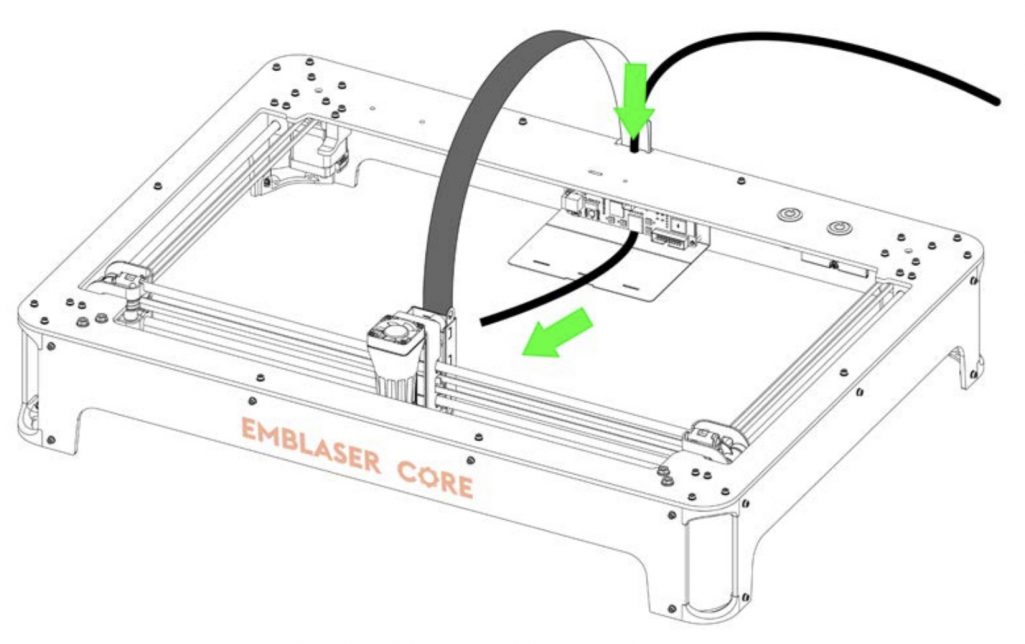 Loop the Air-Assist Hose back under the Controller Board and out the left-hand side.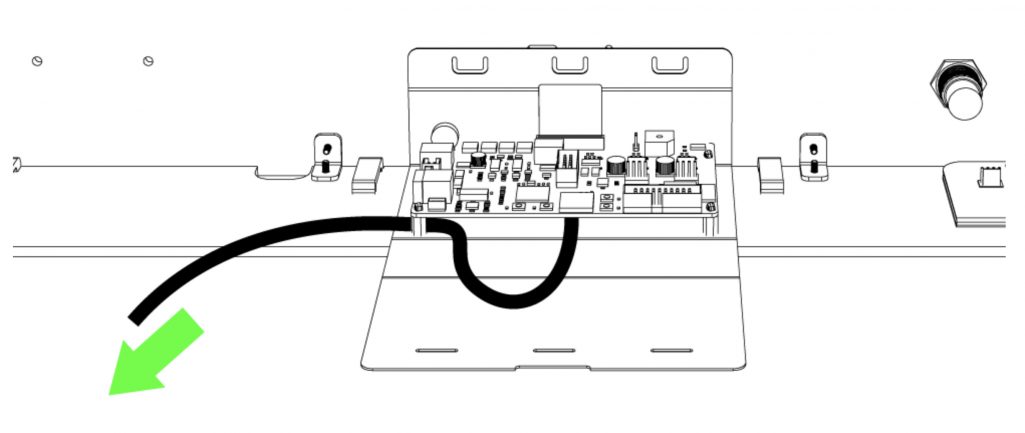 Step 2:
Attach the end of Air-Assist Hose to the OUTPUT of the Air Assist accessory.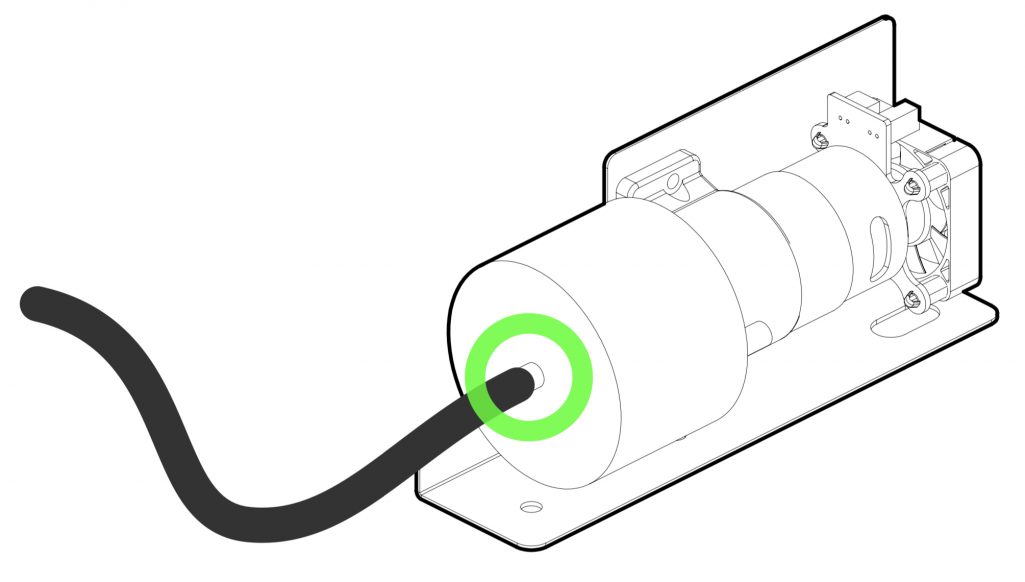 Step 3:
Attach the Air-Assist pump to the baseplate using the two M3x6mm screws and washers provided.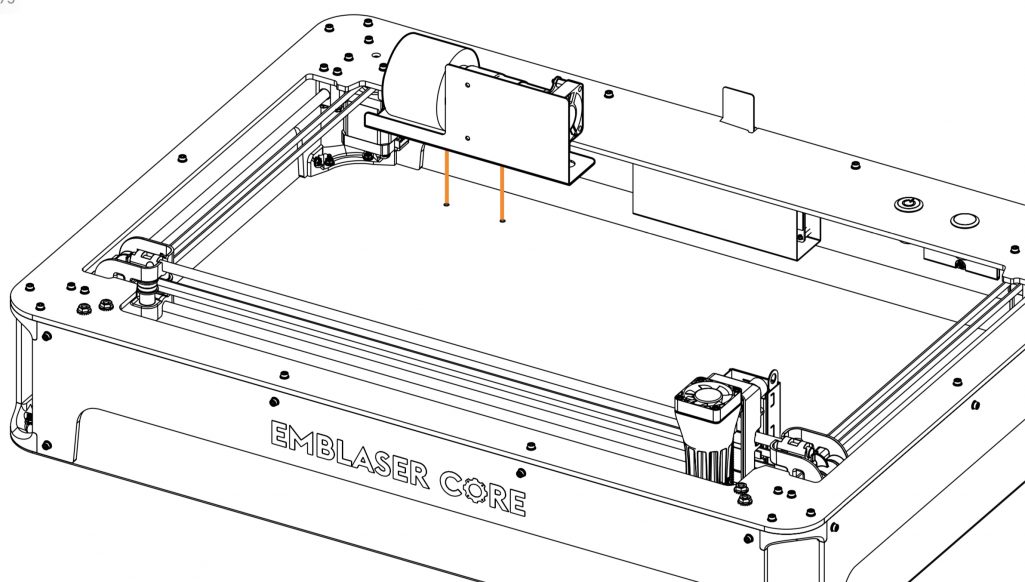 Step 4:
Connect Air-Assist cable to the Controller Board and Air-Assist PCB.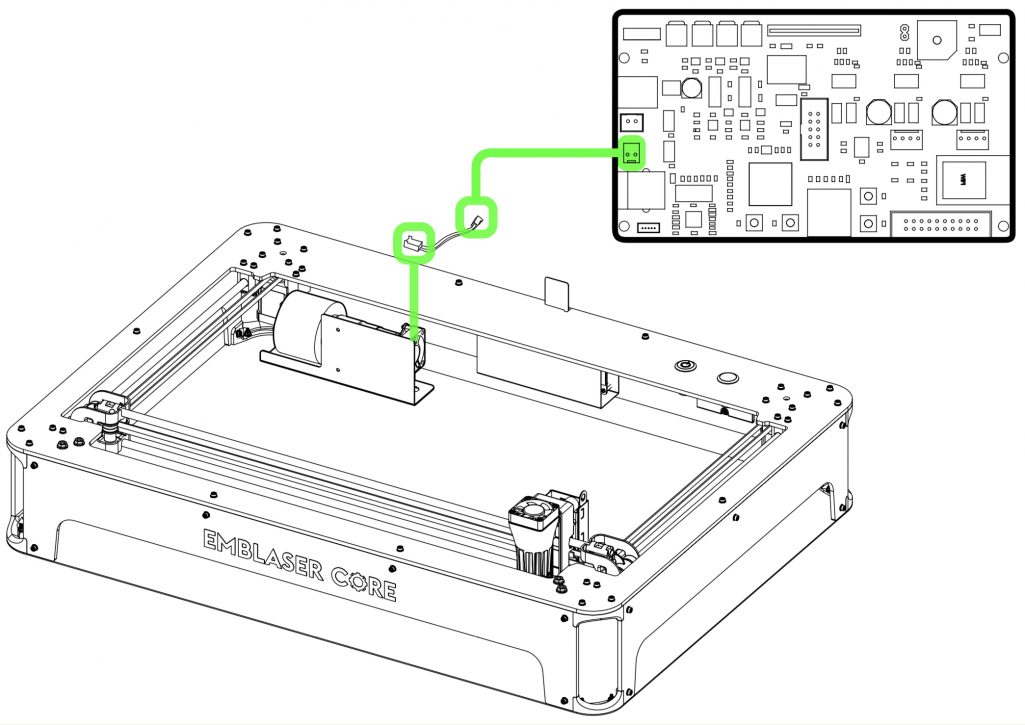 Step 5:
Attach the additional rubber foot supplied with the Air-Assist Accessory to the base plate between the fasteners as indicated.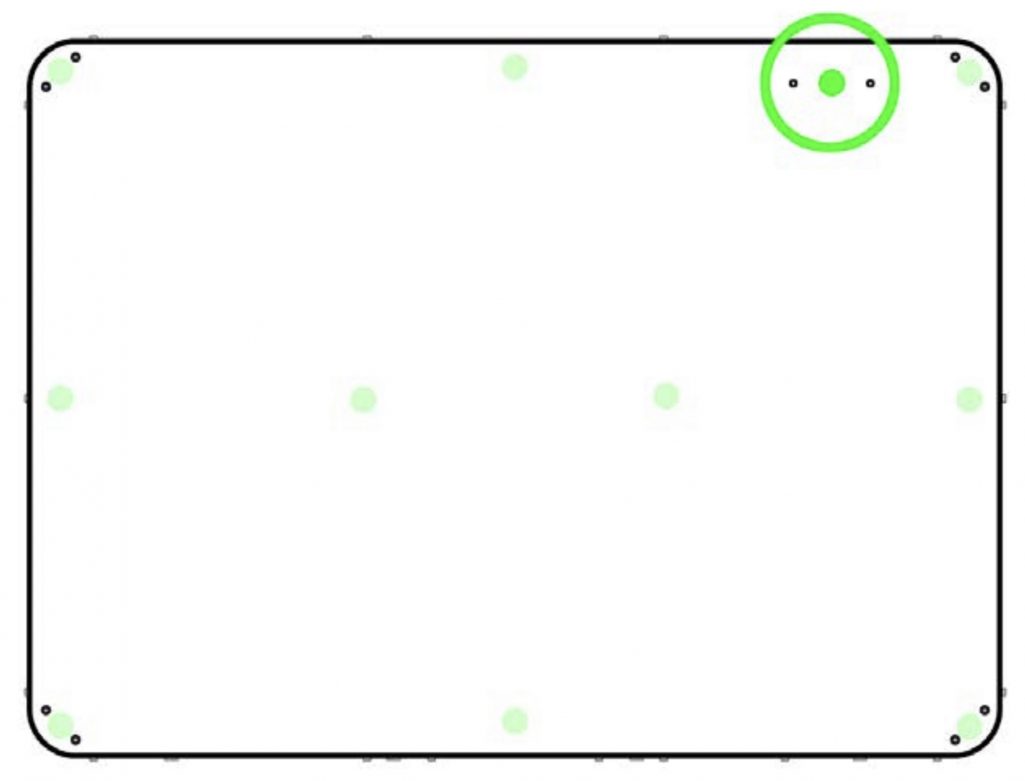 Step 6:
Route the free end of the Air-Assist Hose through the Driver Board Cover as shown.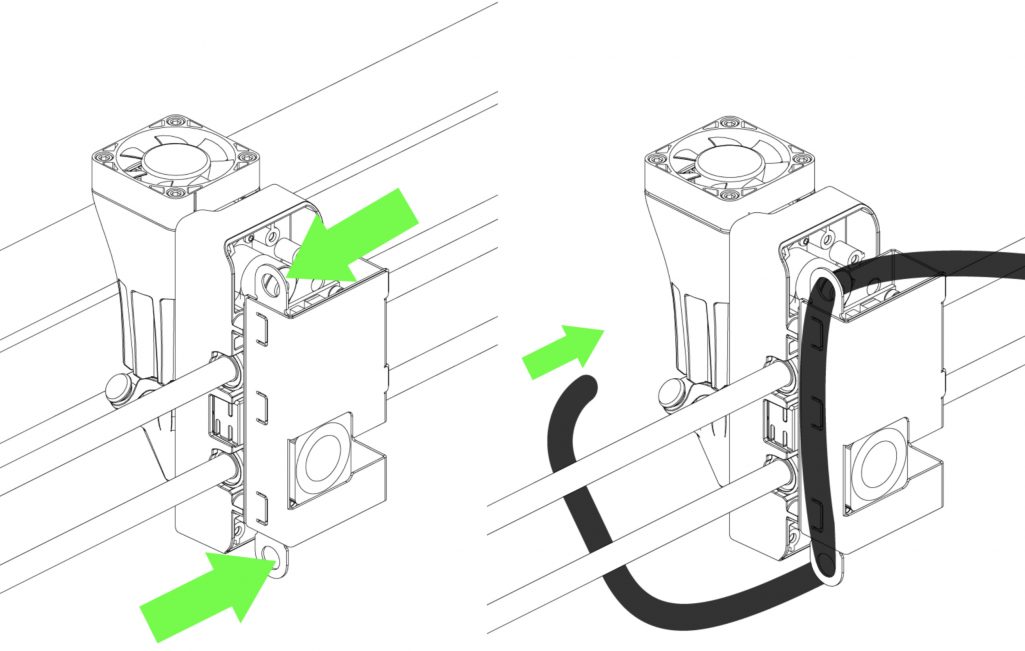 Step 7:
Remove the Aperture Nozzle Plug and insert end of Air-Assist Hose into the Aperture Nozzle.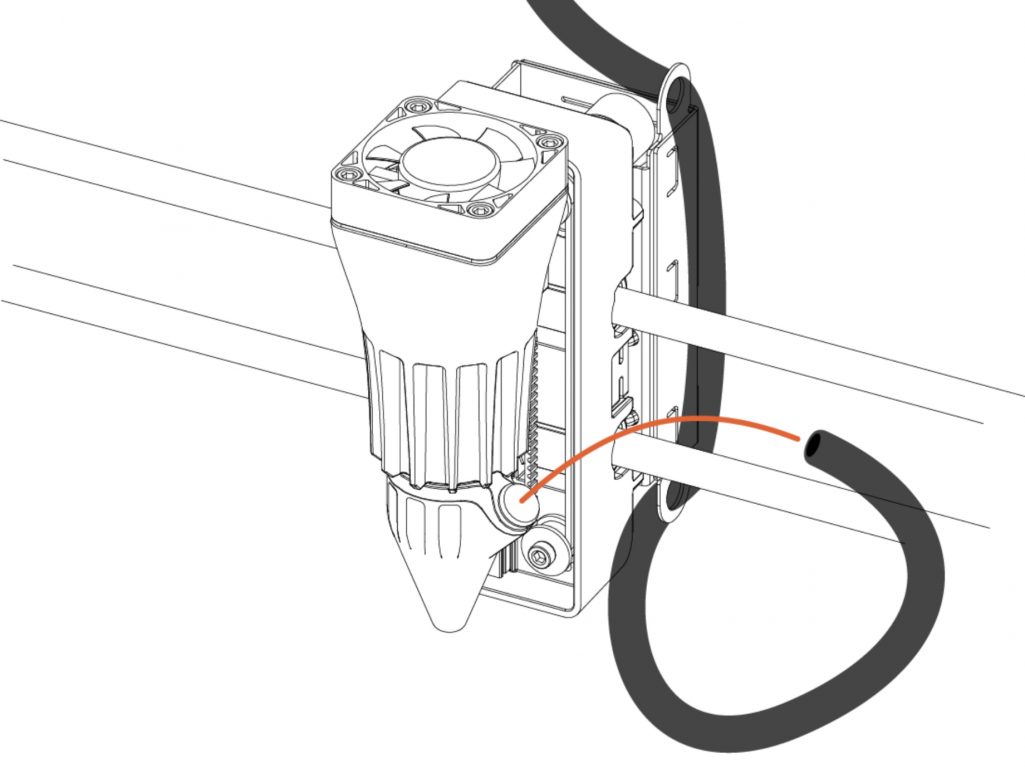 Step 8:
Attach three Air-Assist Hose Clips in the positions shown below. The air-assist hose catch on the clips should face downwards.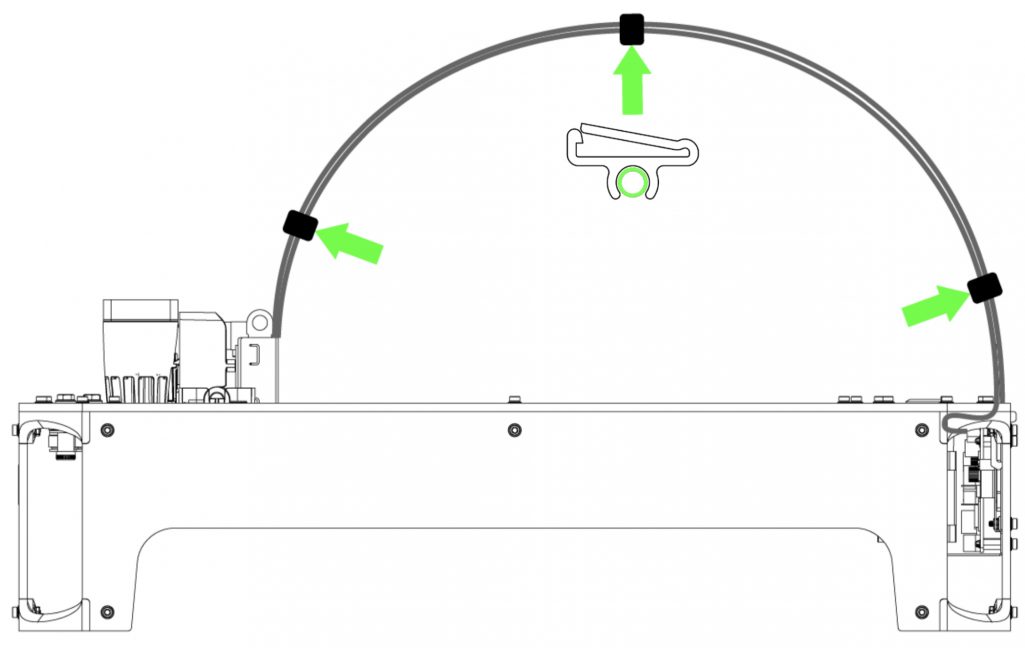 Attach the air-assist hose into its clips.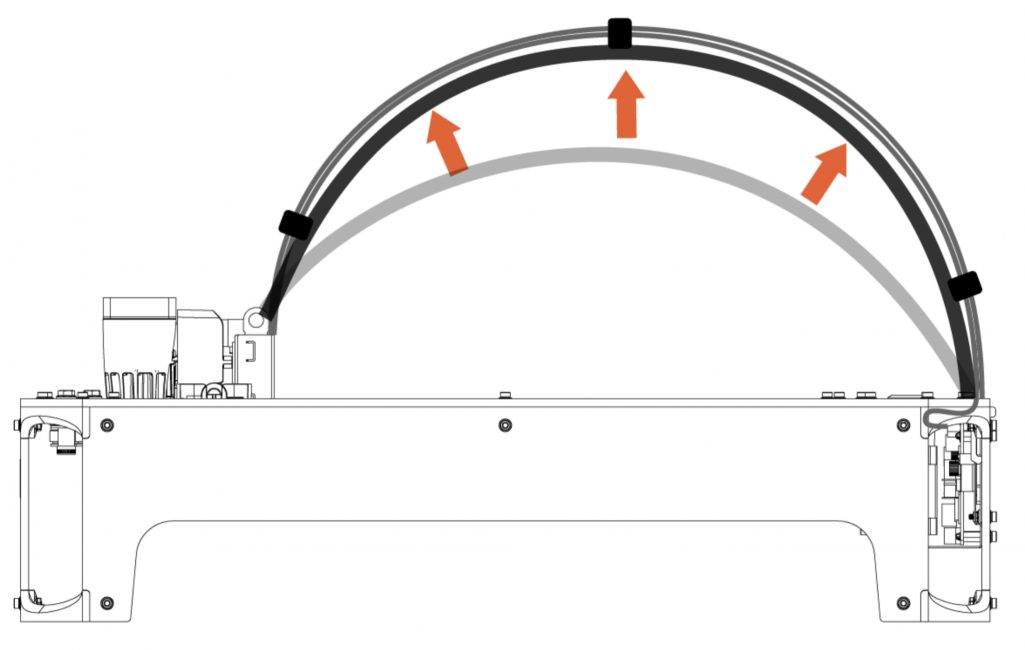 Done!