Hive is a clever game that is simple to understand and involves a great deal of strategy to win.
For this project I will use a great Instructable, but avoid the need to use any paint on the pieces. The Emblaser produces great tonal engravings and I want to use this ability to simplify the build.
If you are not familiar with the game, check the link at the bottom of this post.
Project File
Materials:
Other Items Needed:
The Build
I first downloaded the project files from Instructables and examined them carefully. There were some overlapped curves and some double-ups that I cleaned up. I also formatted the project to fit the Emblaser workspace.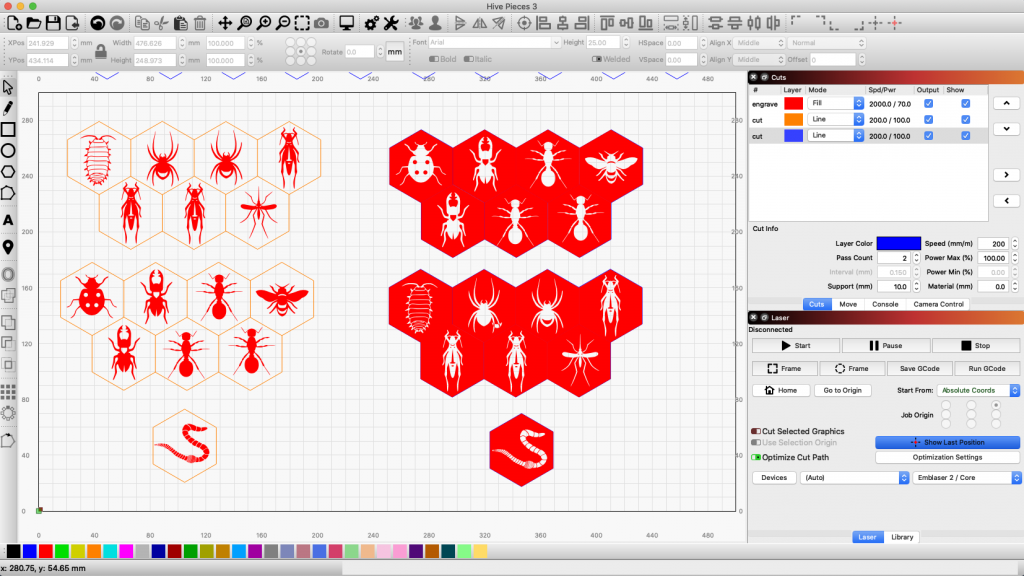 Since the goal of this project was to avoid painting the pieces, I decided to use two different types of wood. This would give the pieces some contrast and hopefully make them look more interesting.
I used 3mm poplar for the inner layers. This is a light colored wood and cut very easily.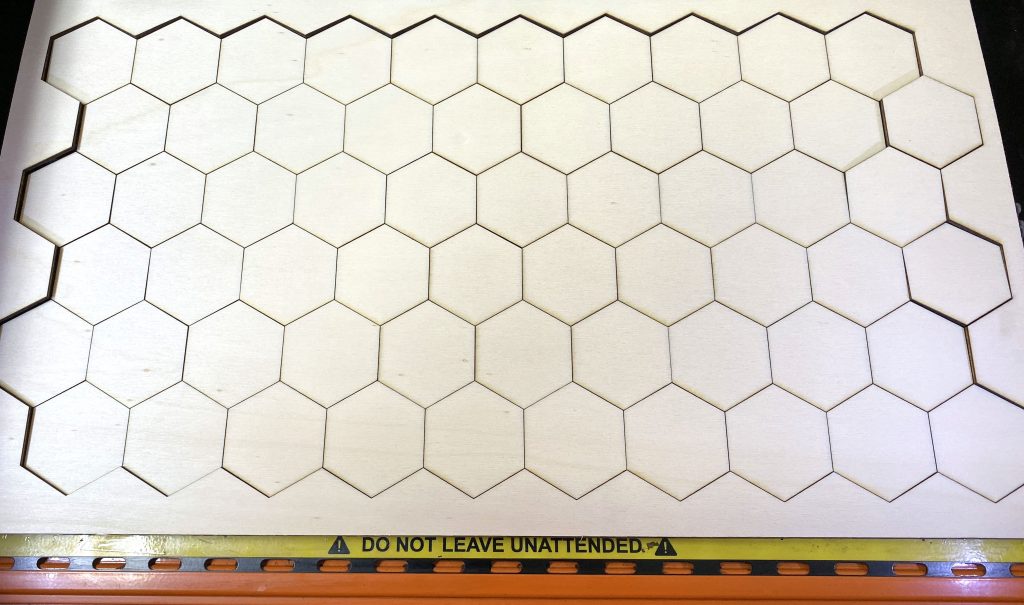 I used 2.5mm Eucalyptus plywood for the exterior layers. This is slightly darker than the poplar and also engraves nice and dark.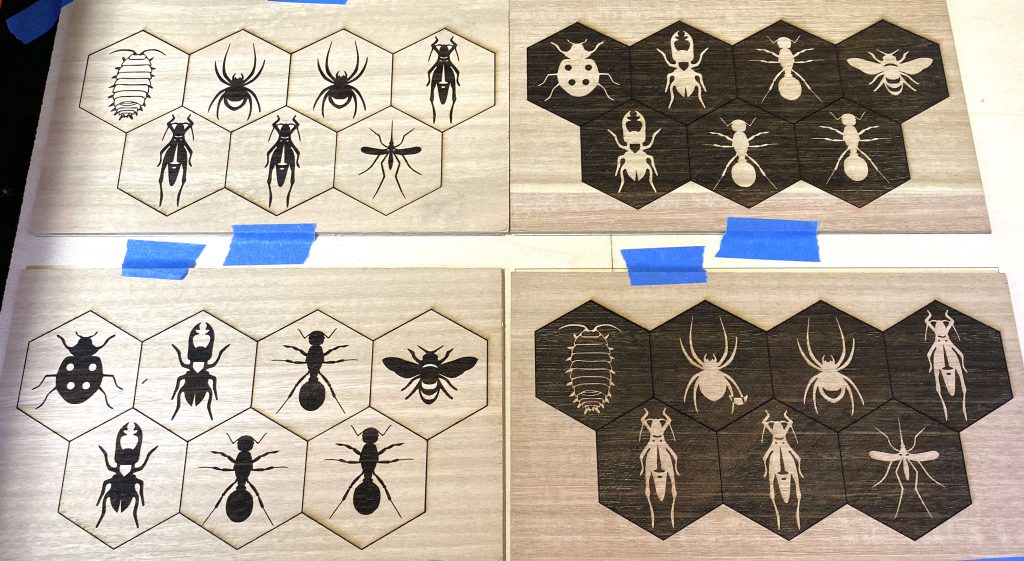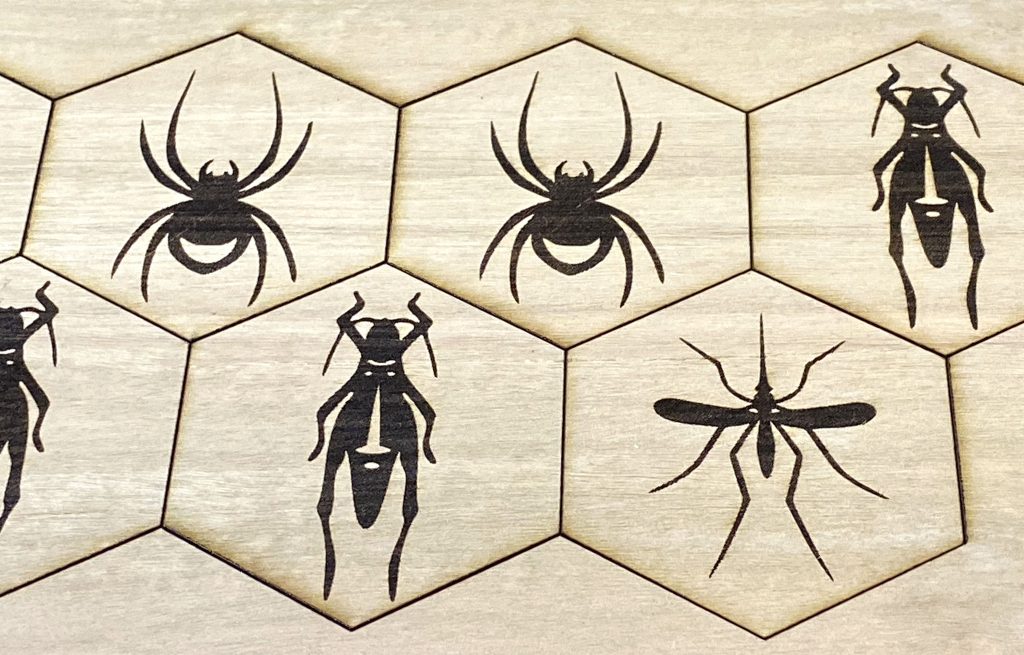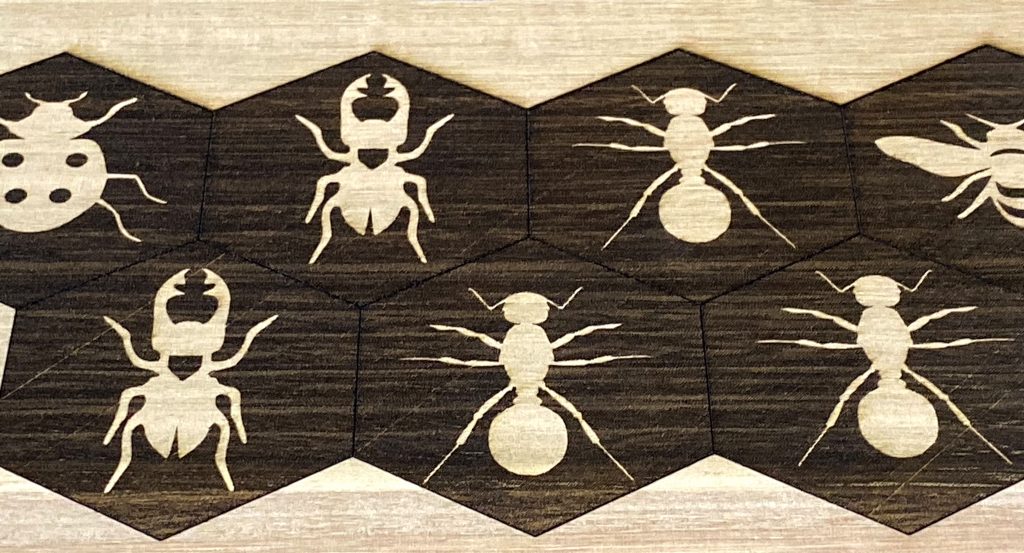 Although the bottom side of the pieces is not usually seen, I decided to engrave them as well. There's nothing like a little finesse!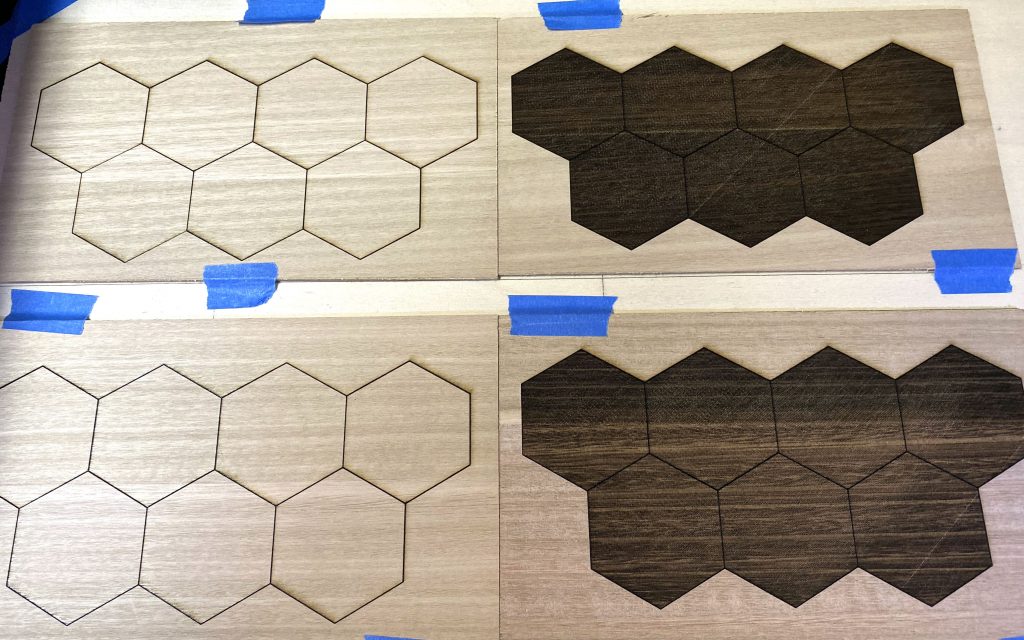 I was counting on the Emblaser creating great engraving contrast in the wood to avoid using paint, and it certainly didn't let me down.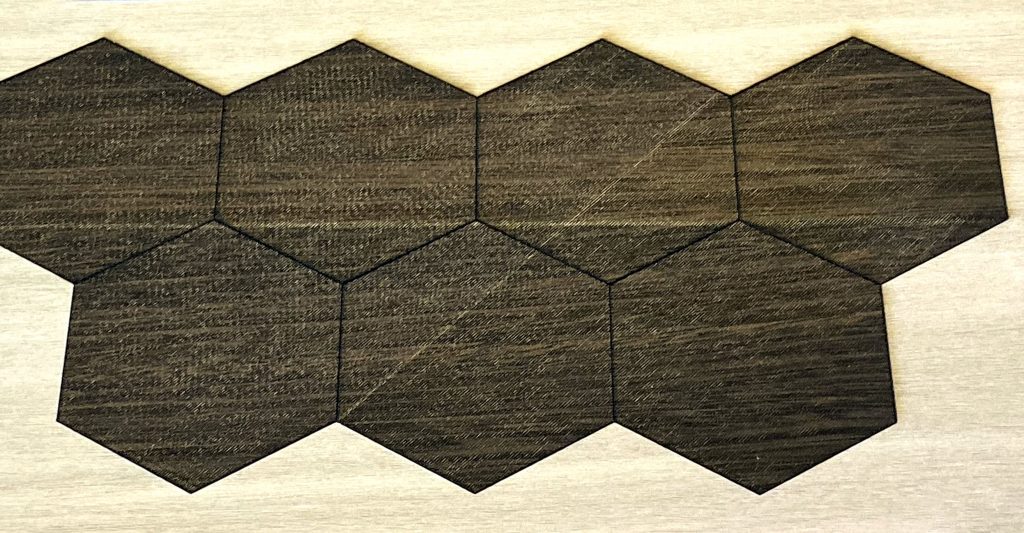 With all the pieces cut and engraved, it was time to begin assembly.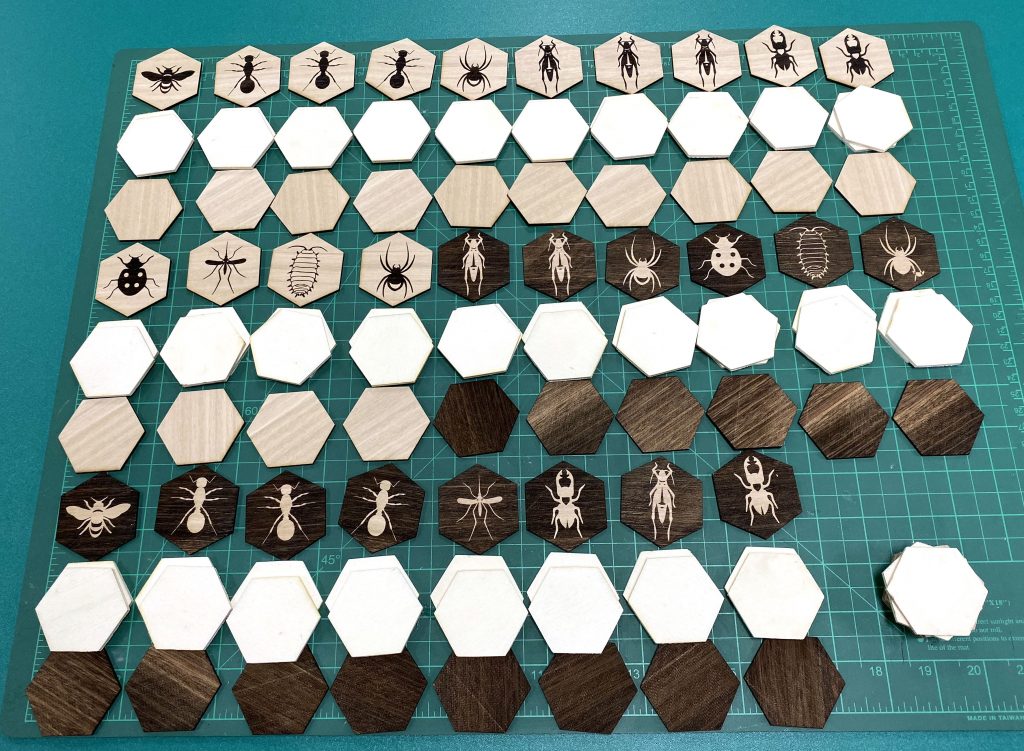 I decided to make each piece out of 4 layers. This would make them easy to handle while playing and give them an interesting look from the side.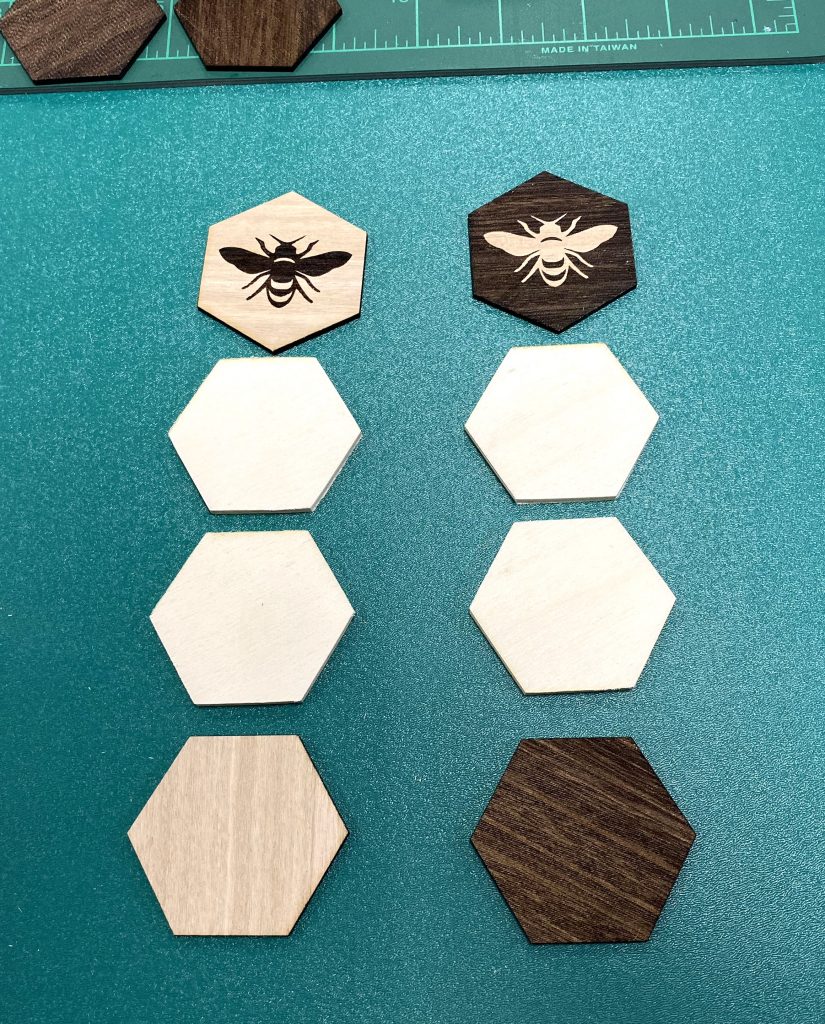 I wanted to keep the dark laser cut edges on the top and bottom pieces, but remove this from the two inner layers. For this I gently sanded the edges of the poplar pieces.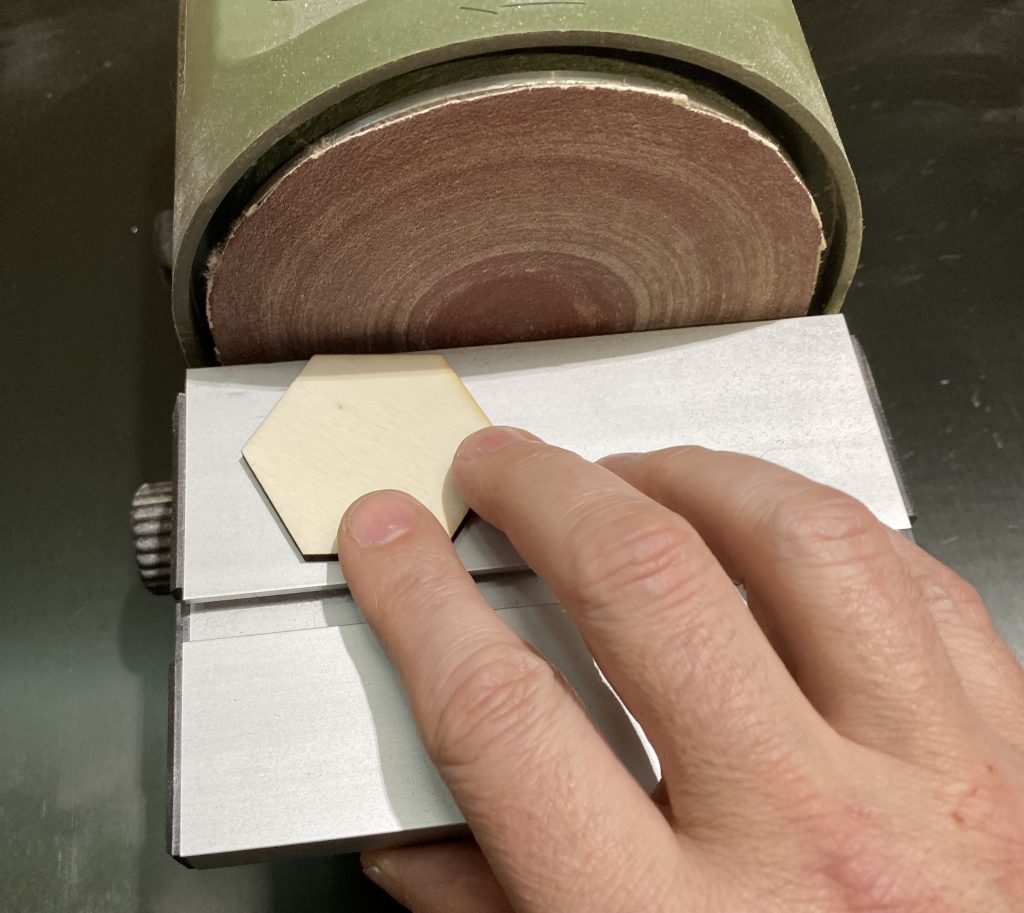 Time to glue the pieces together. I used wood glue and held the pieces together with some clamps until the glue dried. I was pleasantly surprides at how the edges looked (even though the dark piece looks like an Oreo cookie).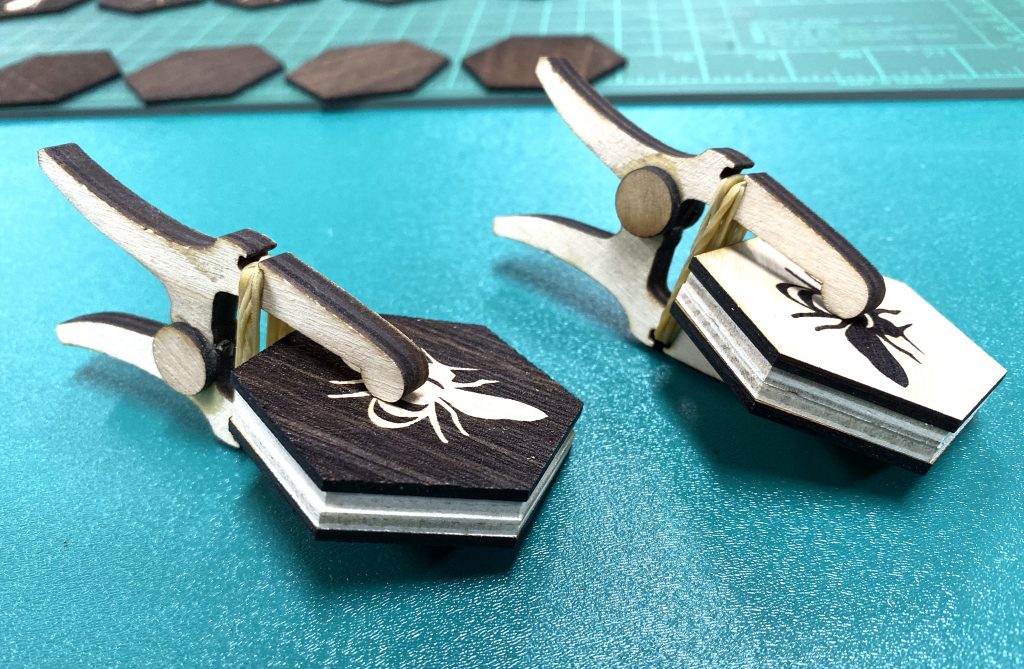 All the pieces glued and ready for some action.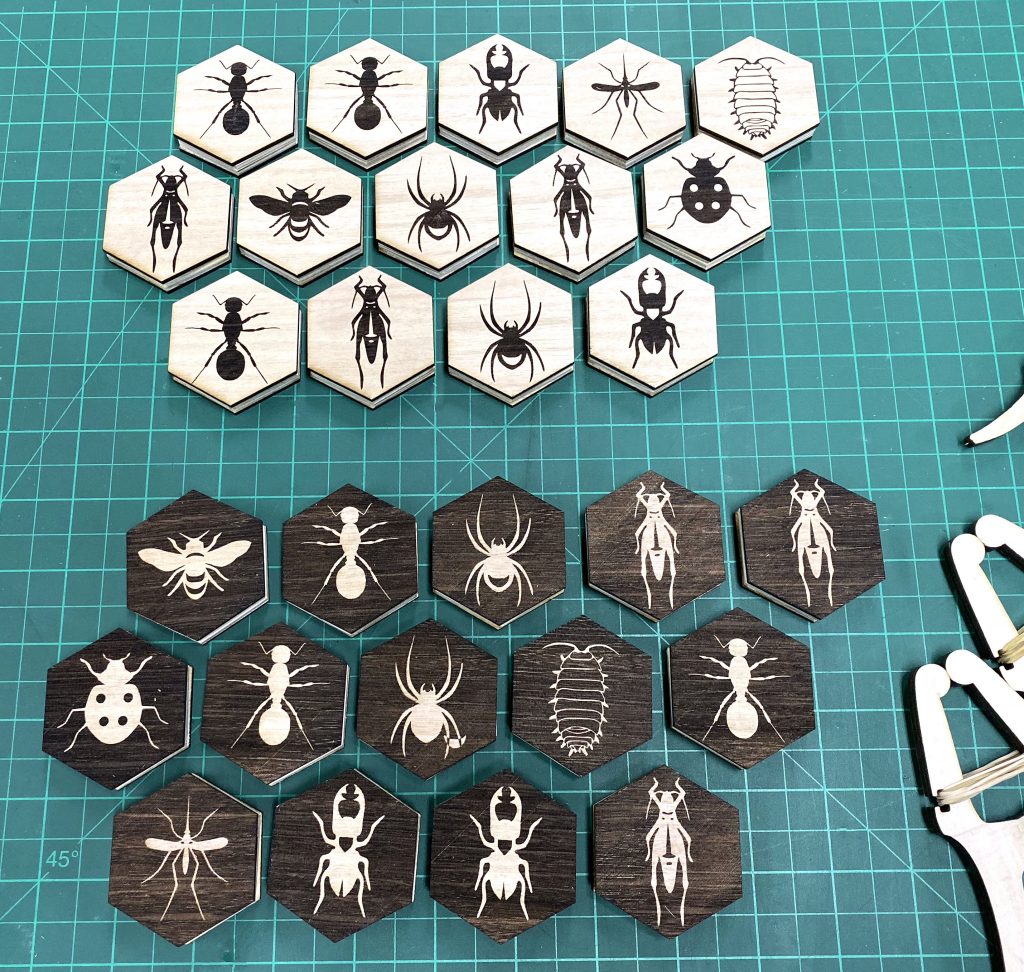 Hive is a great two player game and can be expanded by simply making more pieces. I highly recommend it if you feel like a change from boring old chess!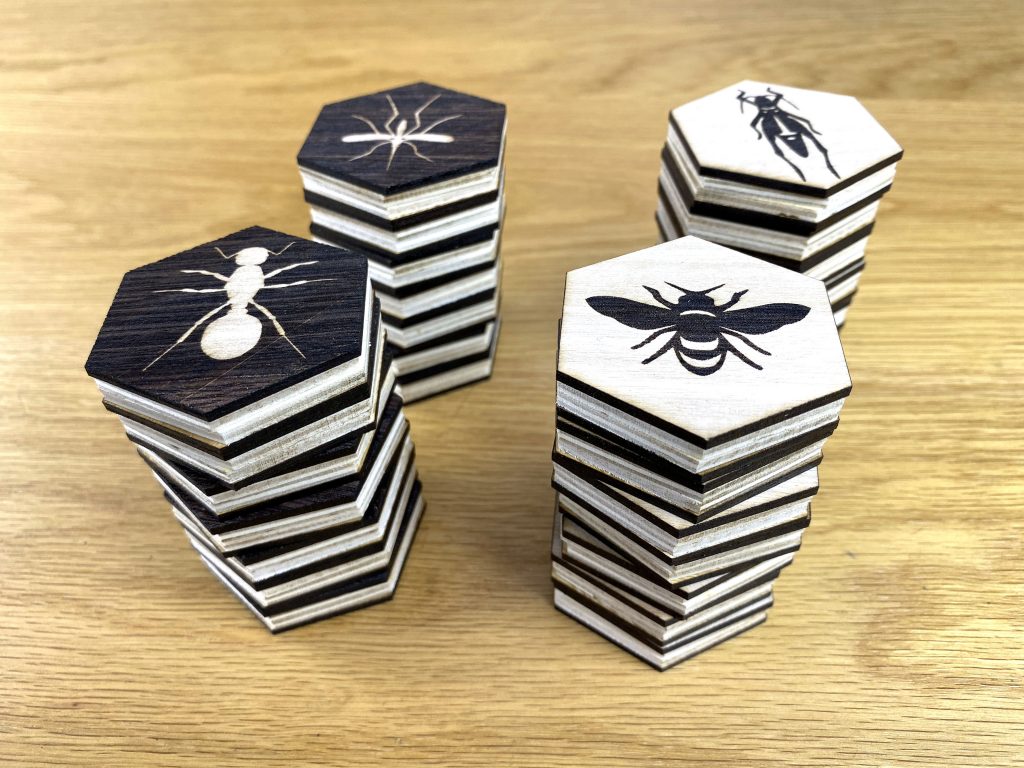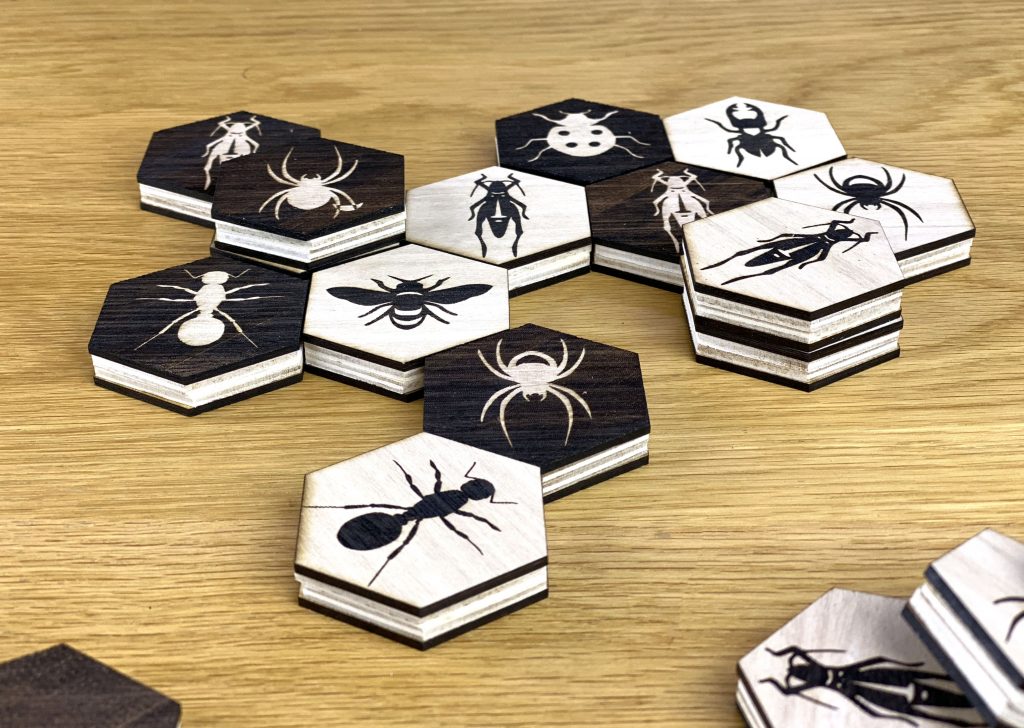 Not sure how to play Hive? Check this tutorial: LINK