Create these Halloween themed cup-cake holders for your next spooky party!
Project Files
Materials:
A4 Sheet of Orange and Black card/paper
Other Items Needed:
Glue
Toothpicks
Scissors / wire cutters
Tape (Optional)
The Build
1: Download the project file and open it in LightBurn.
2: Place both your orange and black card into the laser cutter like so: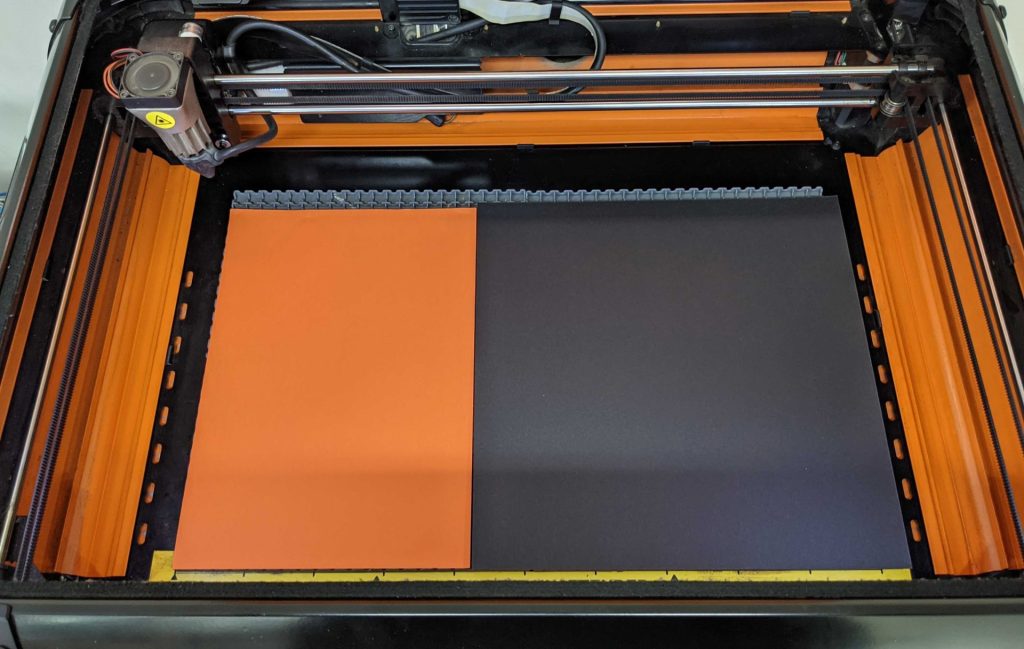 3: Press the 'frame' button in LightBurn to ensure your design will fit correctly onto your material.
Make sure the designs fit on their correct color material. You can check this in LightBurn by turning off layers and then framing just that color layer.
4: Cut the pieces out on your Emblaser.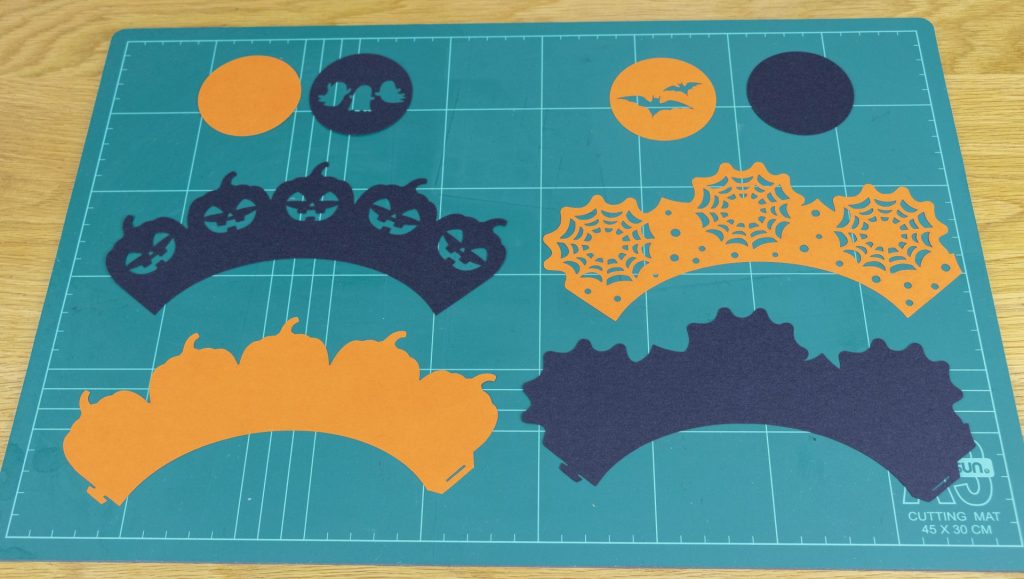 5: Glue the pieces together as shown below.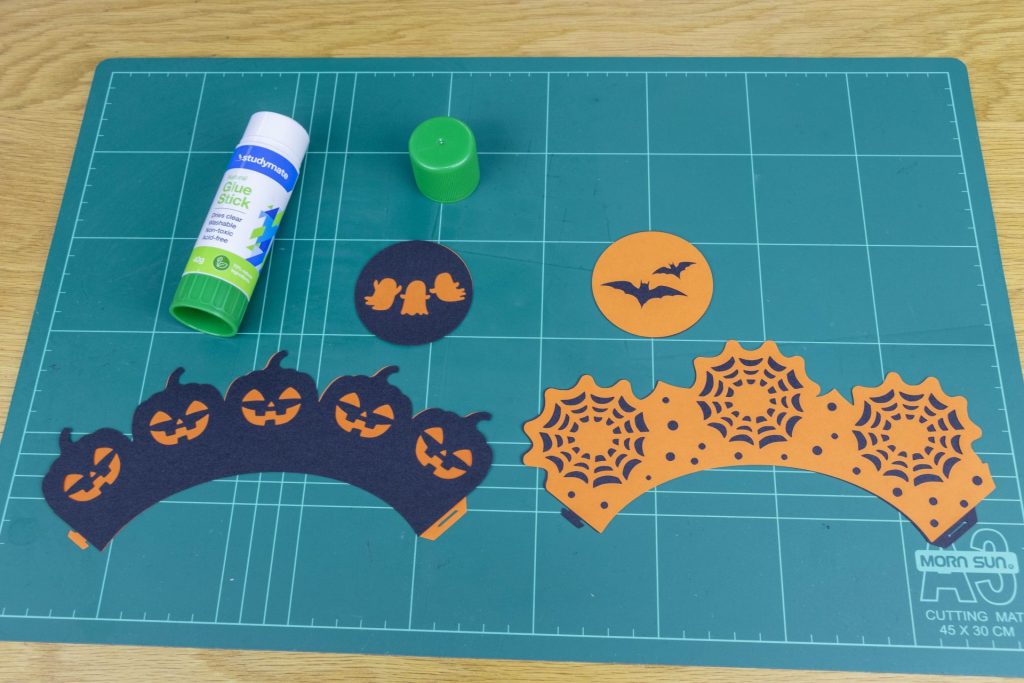 6: Cut the skewers to around 6cm long using the scissors or wire cutters. They can then be inserted into the circular pieces and glued in place.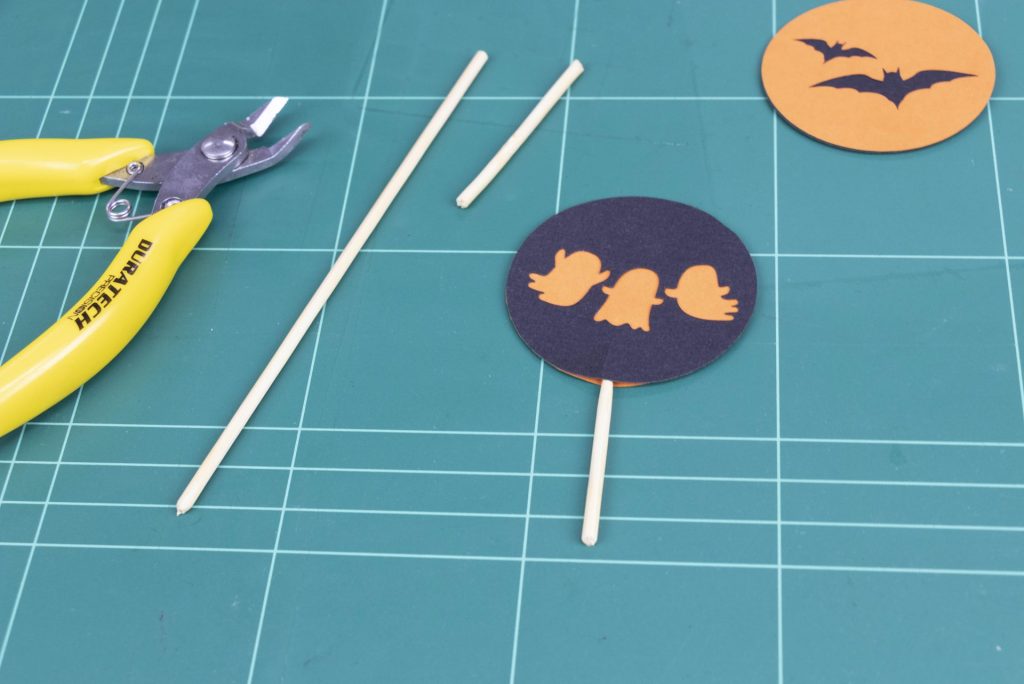 7: Fold the cupcake covers into a loop and use the tabs to link the two ends together making a complete circle.