With Christmas just around the corner, we had fun making these little fabric trees for our desks at the lab. Give them a try.
Project Files
Materials:
2-3mm natural felt or thick fabric
6mm wooden dowel
Other Items Needed:
The Build
I used LightBurn, to create three variations to the tree design. A plain tree, one with engravings and the other with cut-outs. I intended these variations make the trees look more interesting.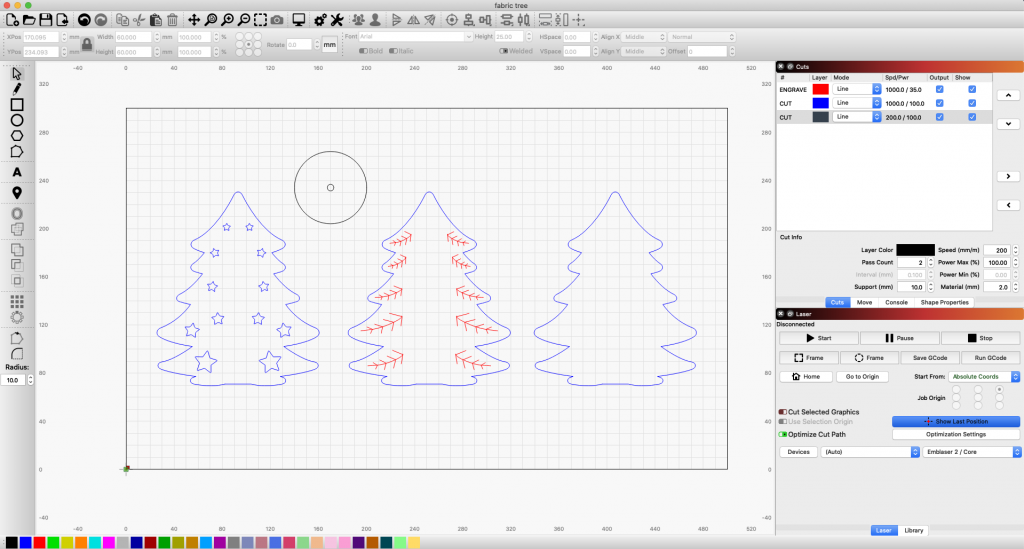 Each tree required three fabric pieces, a base and a dowel for the trunk. I decided to make then out of the felt left over from our 'felt coaster' project.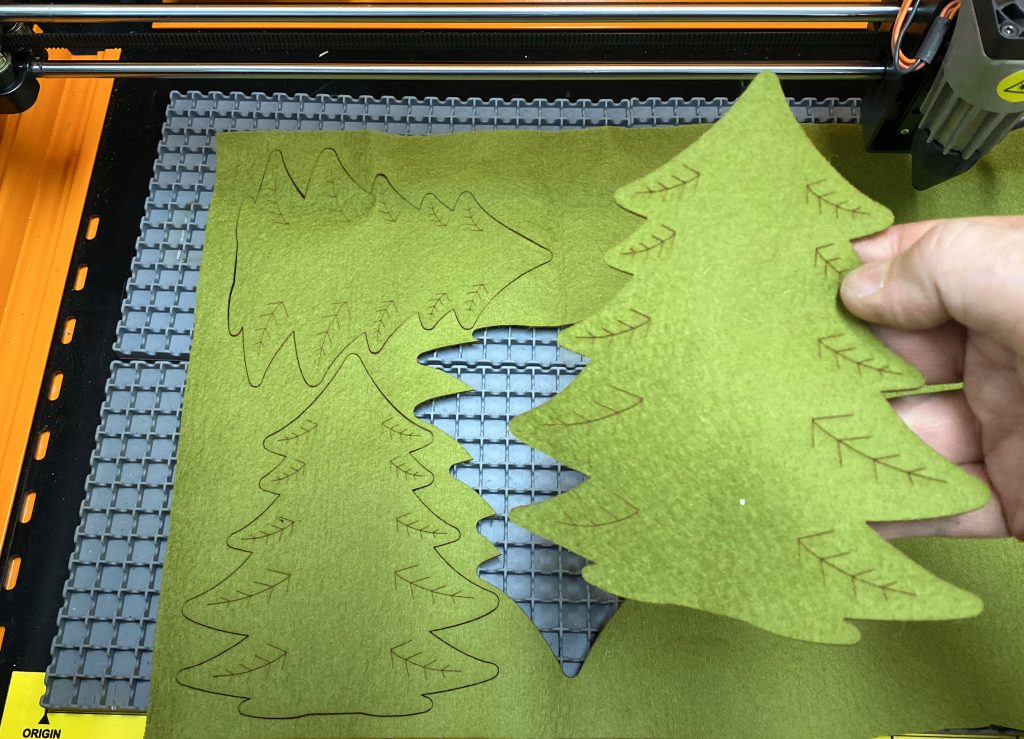 With all the pieces ready, it was time to start assembly.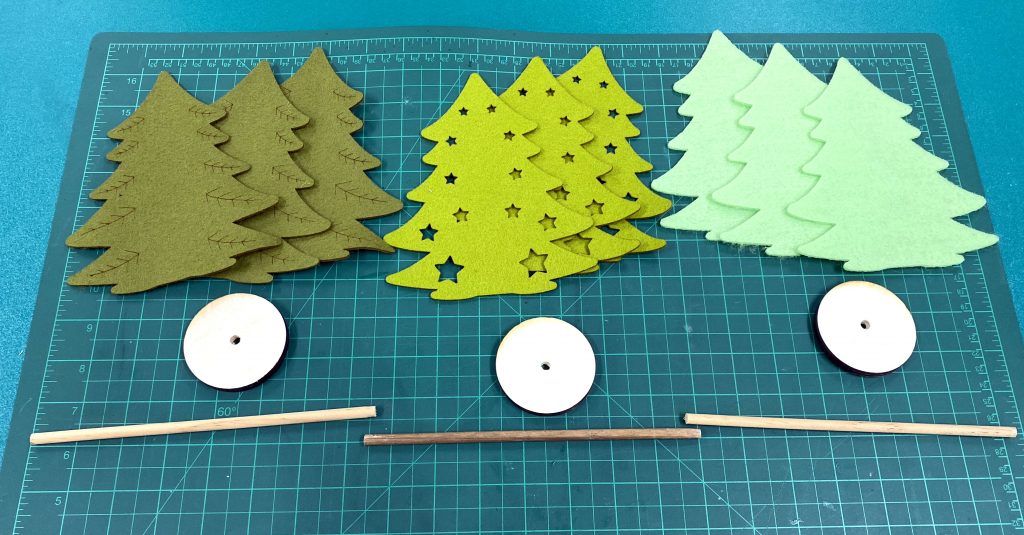 The first step was to glue two of the shapes together. For this, I placed glue on half of a fabric piece and carefully lined up another piece over the glue.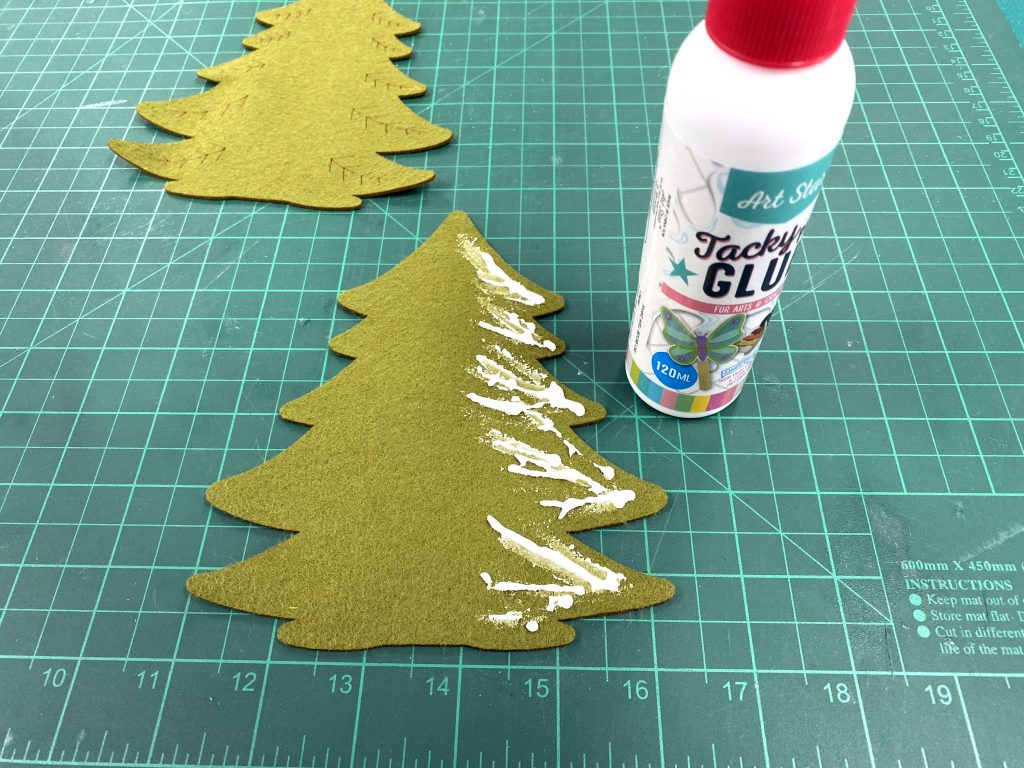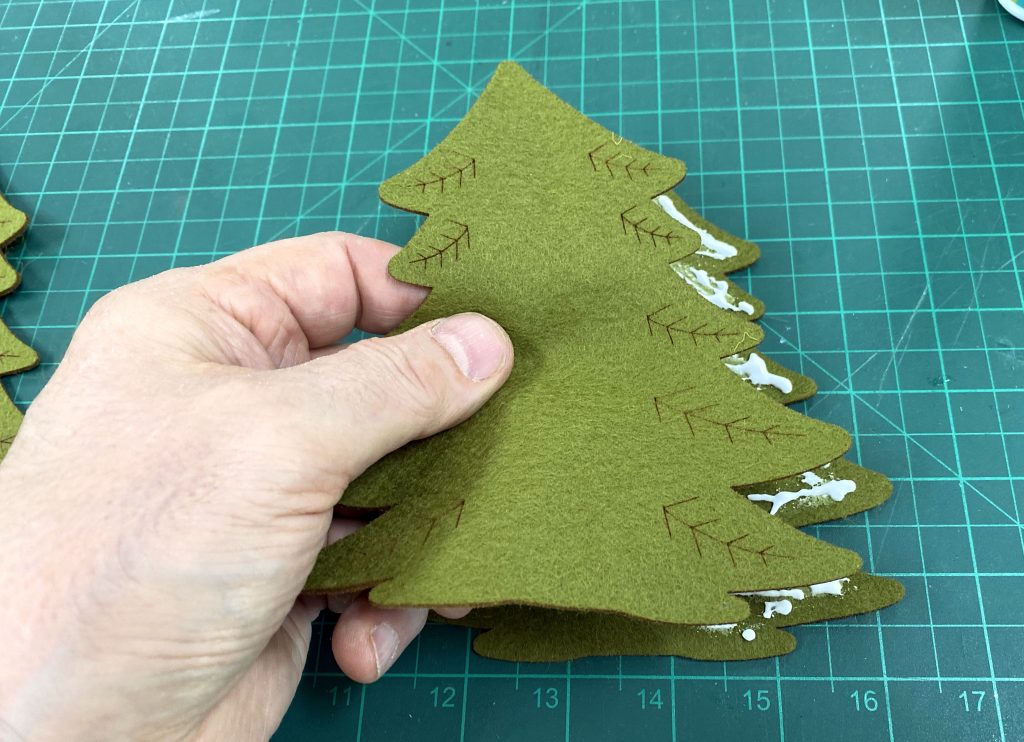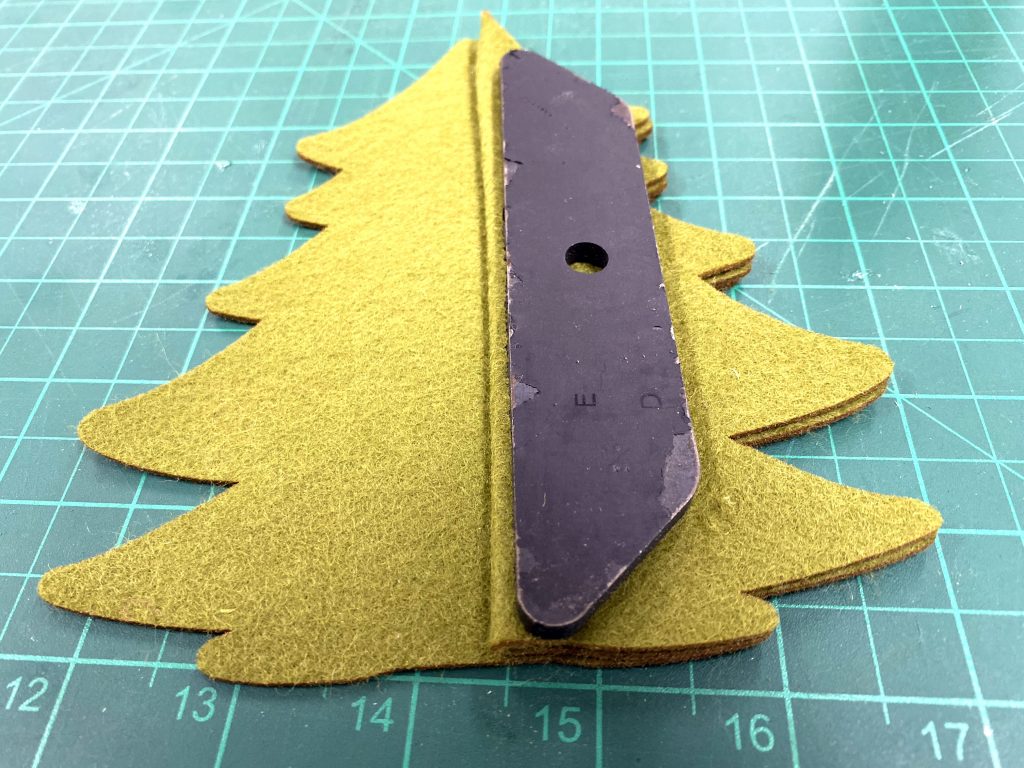 Next, I placed glue over the other half of the first fabric piece, then attached the other piece of fabric.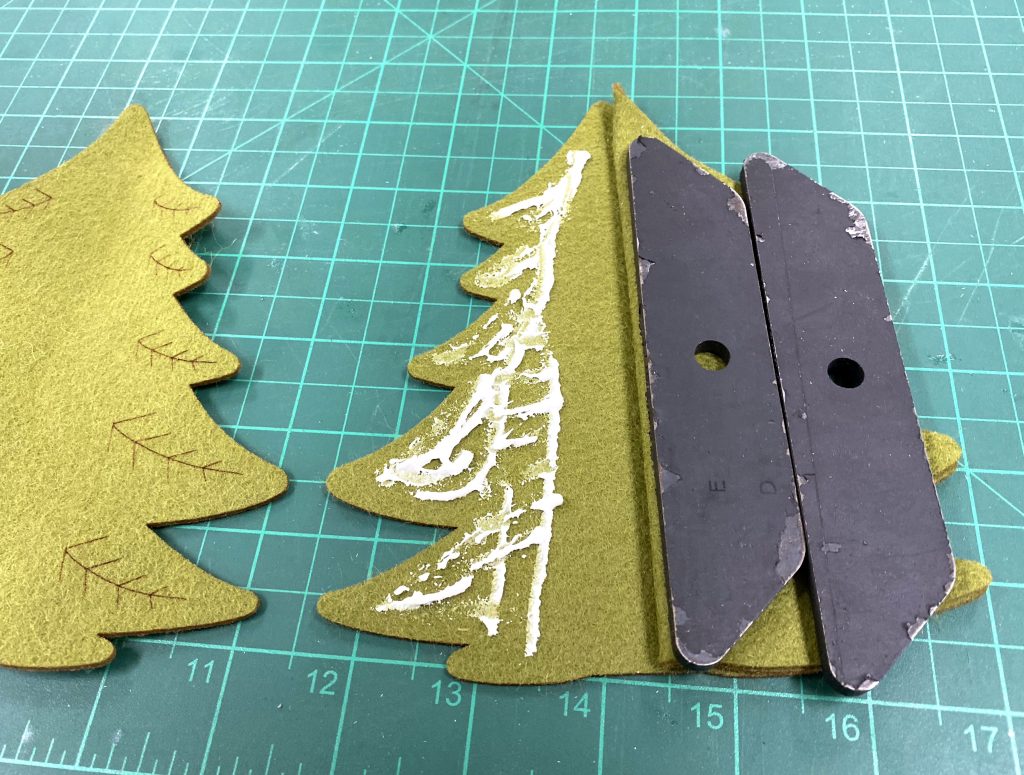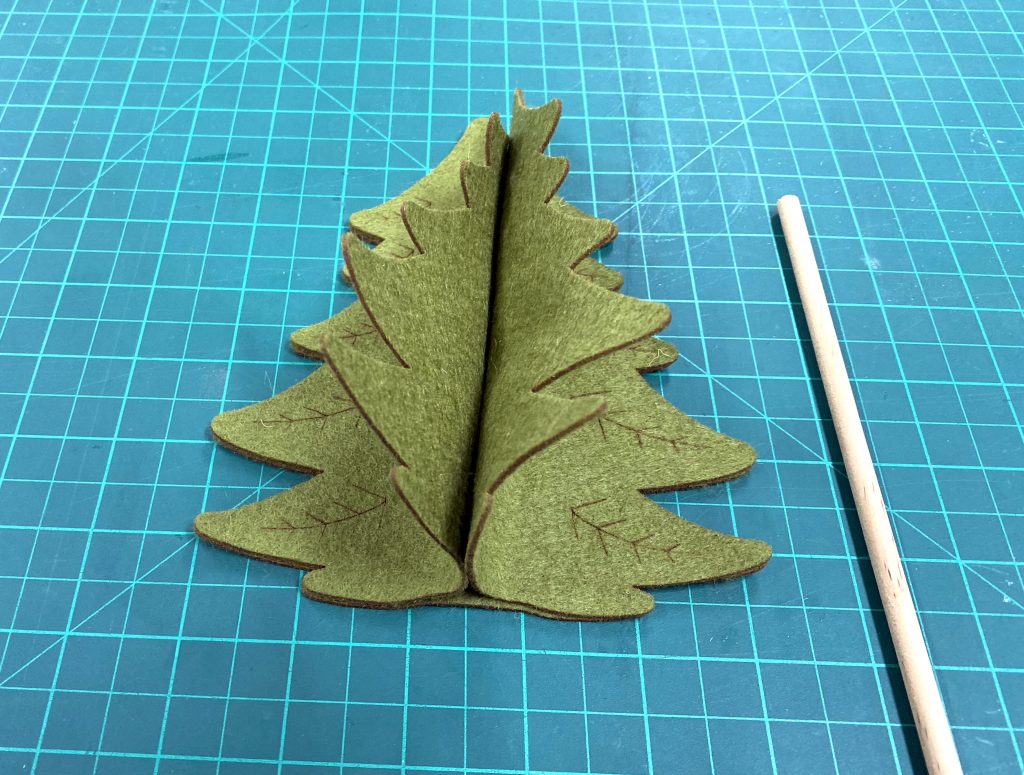 The dowel was then inserted into the middle of the fabric pieces and the last two sides glued together.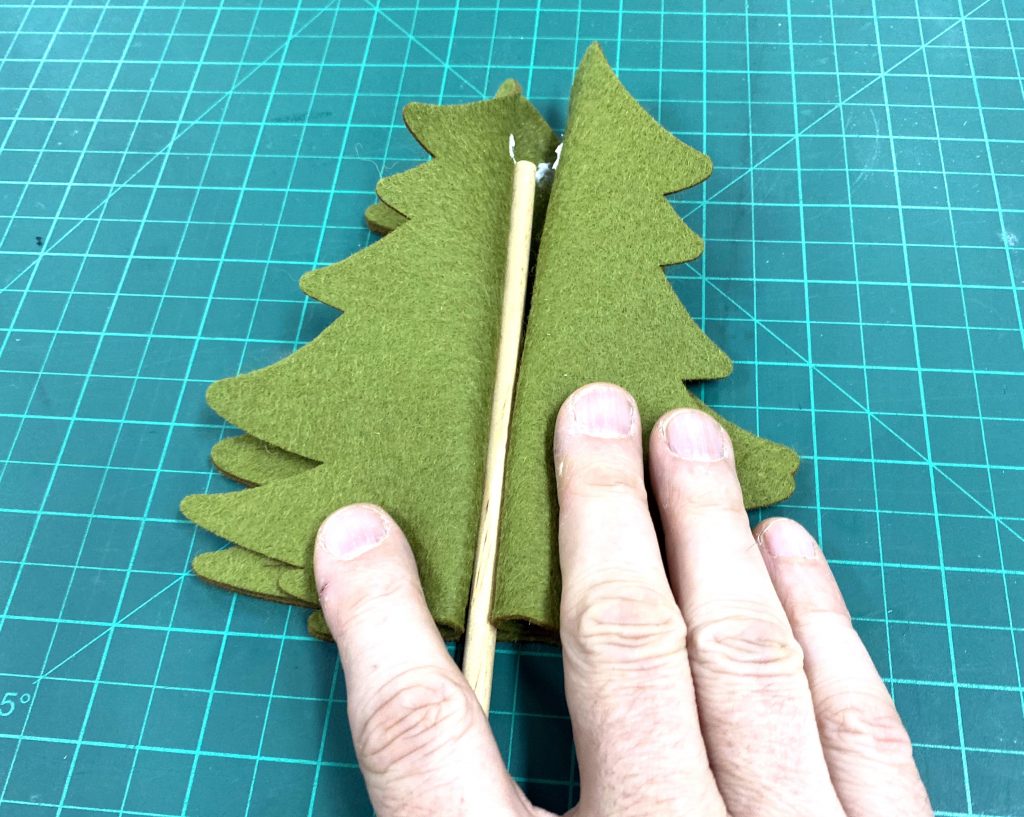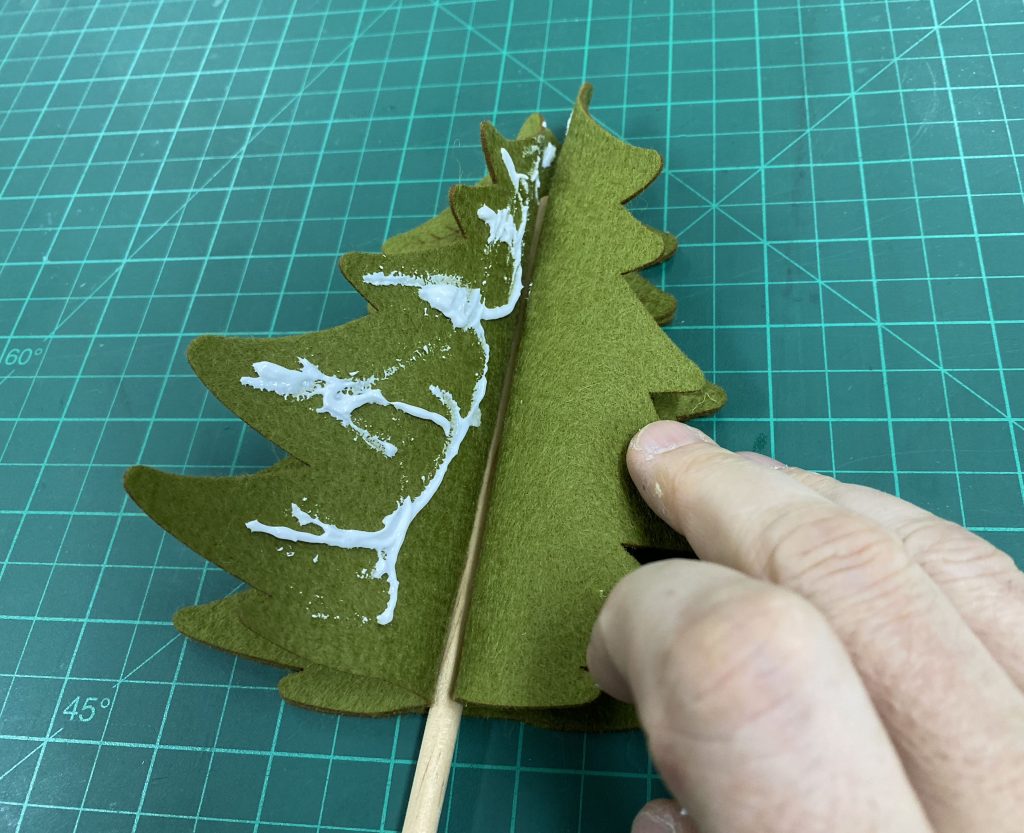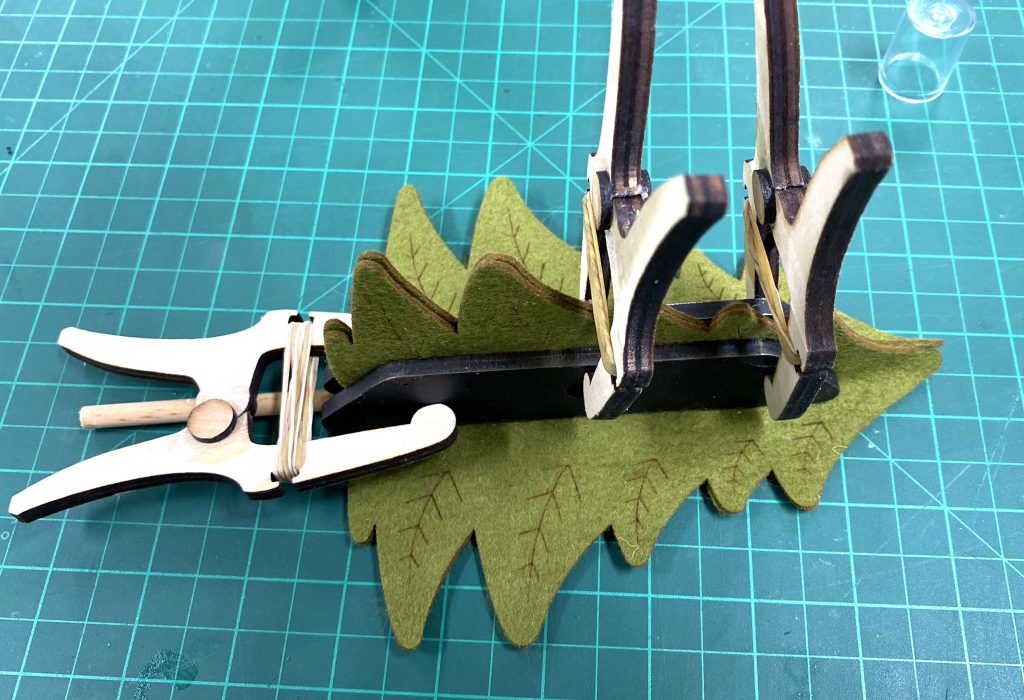 With the fabric glued together and dowel inserted as the trunk, all that was left was to attach the base.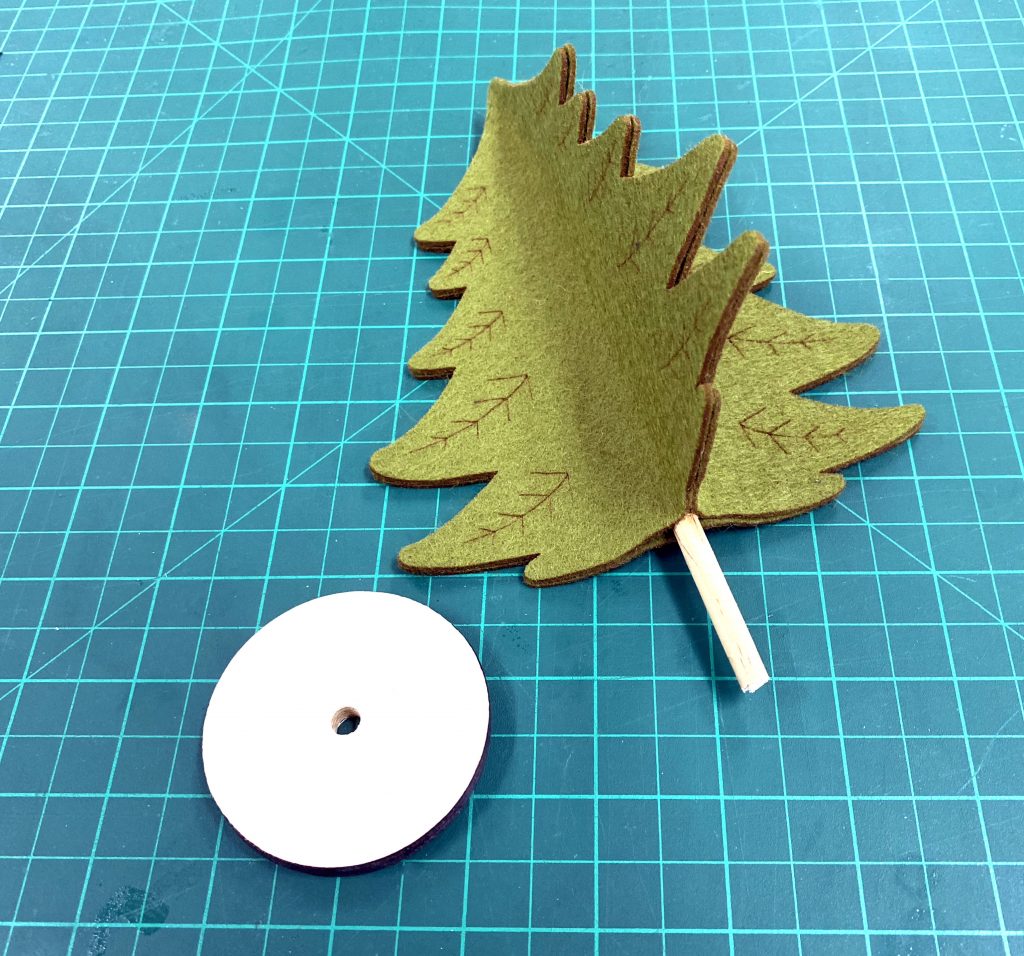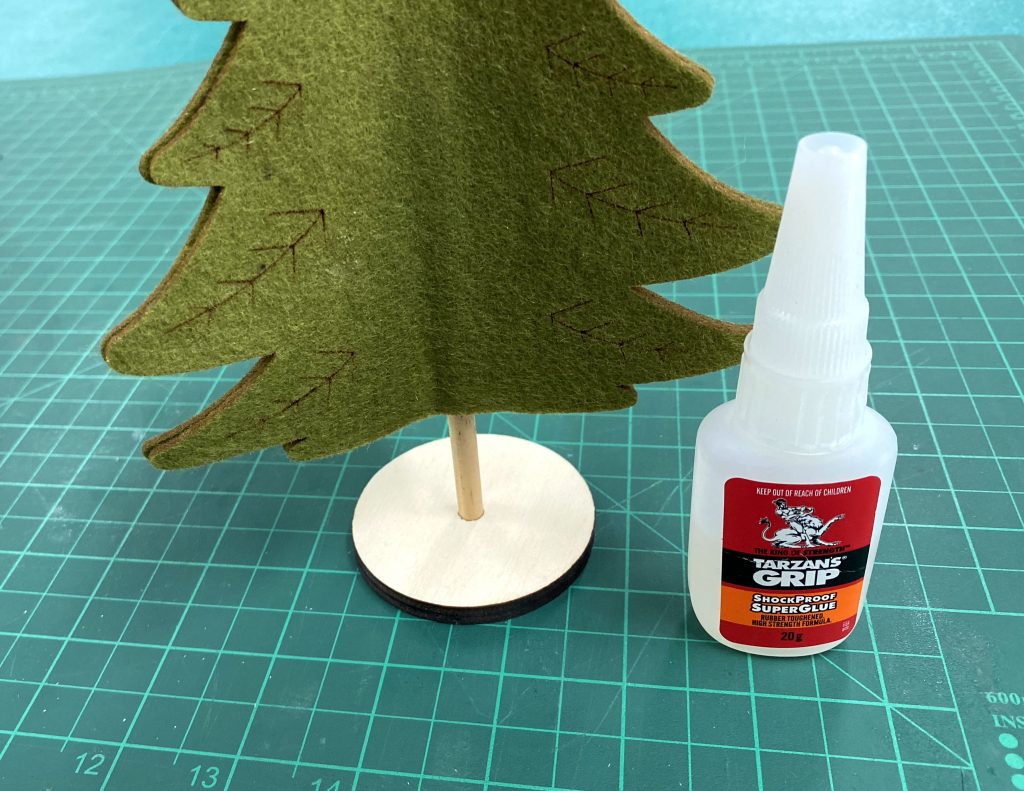 As with any project, there are endless variations possible. I particularly liked the version with the cutouts. Next time I will try cutting out some different Christmas ornament shapes along with the stars.