Every year Make Magazine release their Ultimate Guide to Digital Fabrication. It's a fantastic edition reviewing the latest and greatest maker technology available.
This year we are extremely excited and proud to have our Emblaser 2 included with a fantastic review.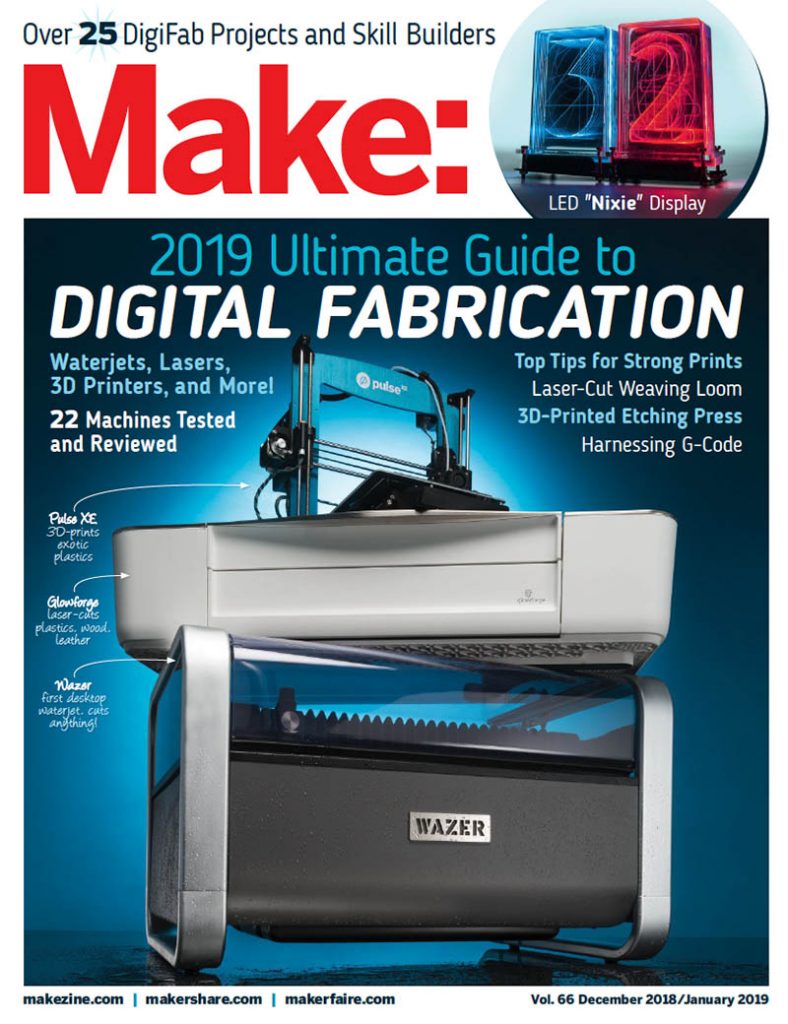 Make Magazine thoroughly test machines when they are being reviewed. They not only explore the quality, performance and features, but they do it from the perspective of a maker.
From the editions introductory statement "For the seventh straight year, our group of talented, dedicated, and kind of crazy digital fabrication experts gathered to put as many machines as possible through the paces to bring you a complete understanding of the latest maker tools."
"This low-cost, super-safe diode desktop machine is a great first laser."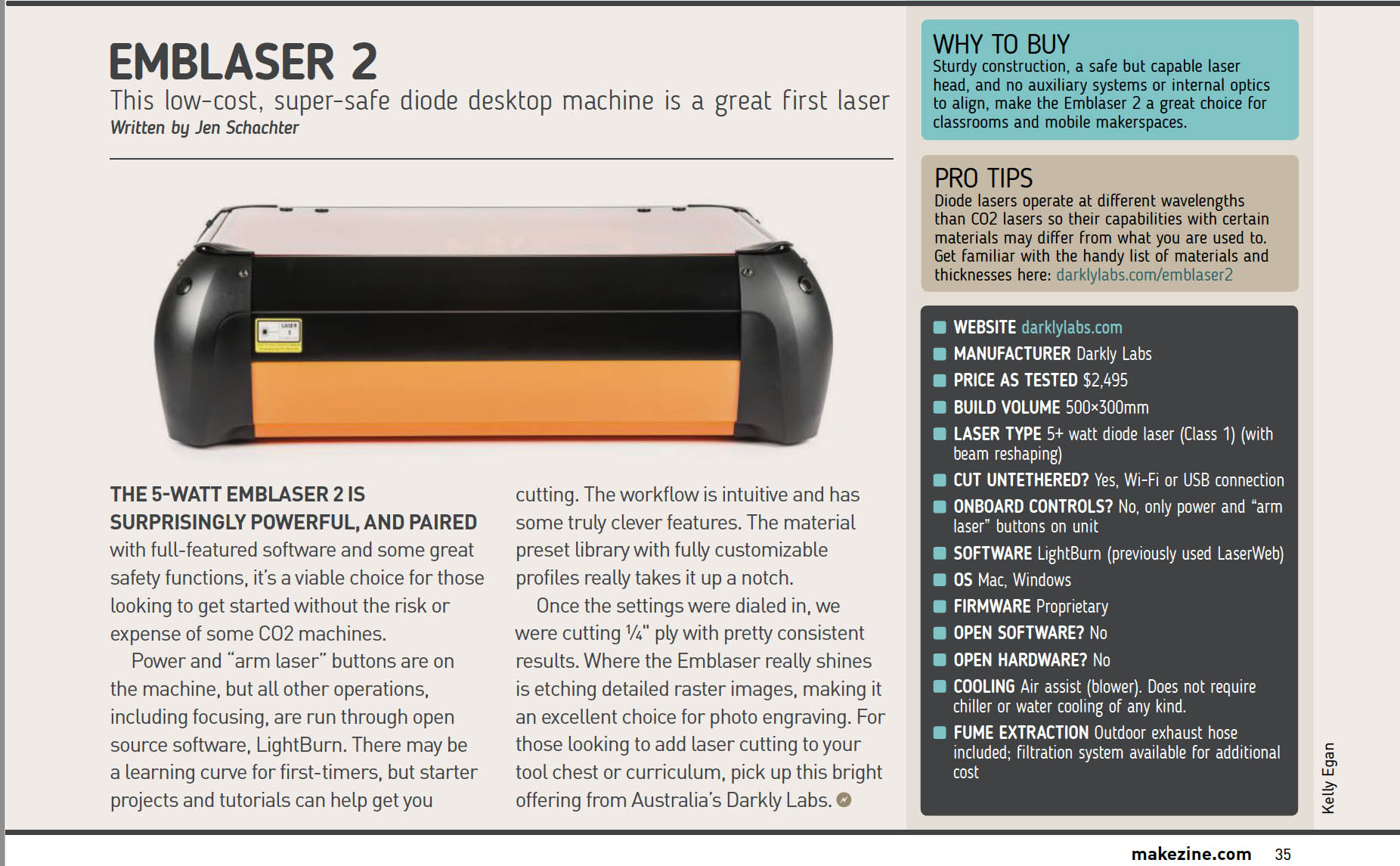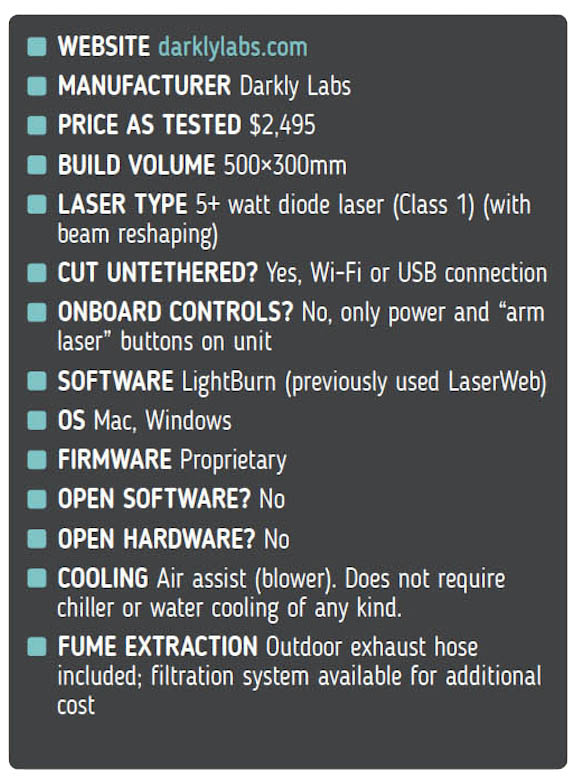 "For those looking to add a laser cutter to your tool chest or curriculum, pick up this bright offering from Australia's Darkly Labs."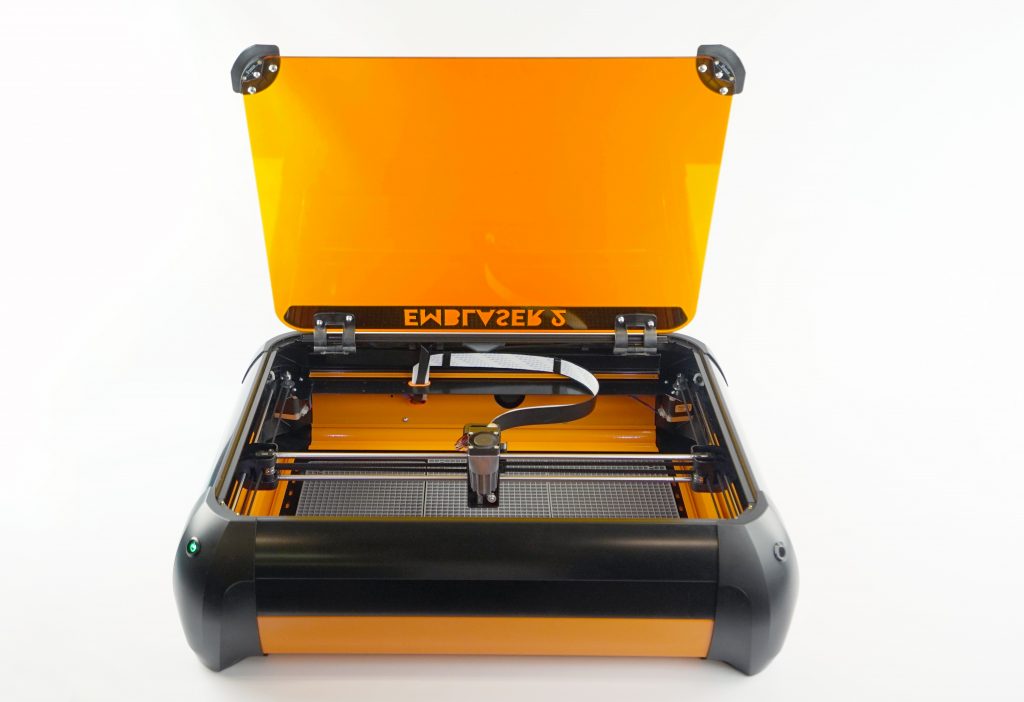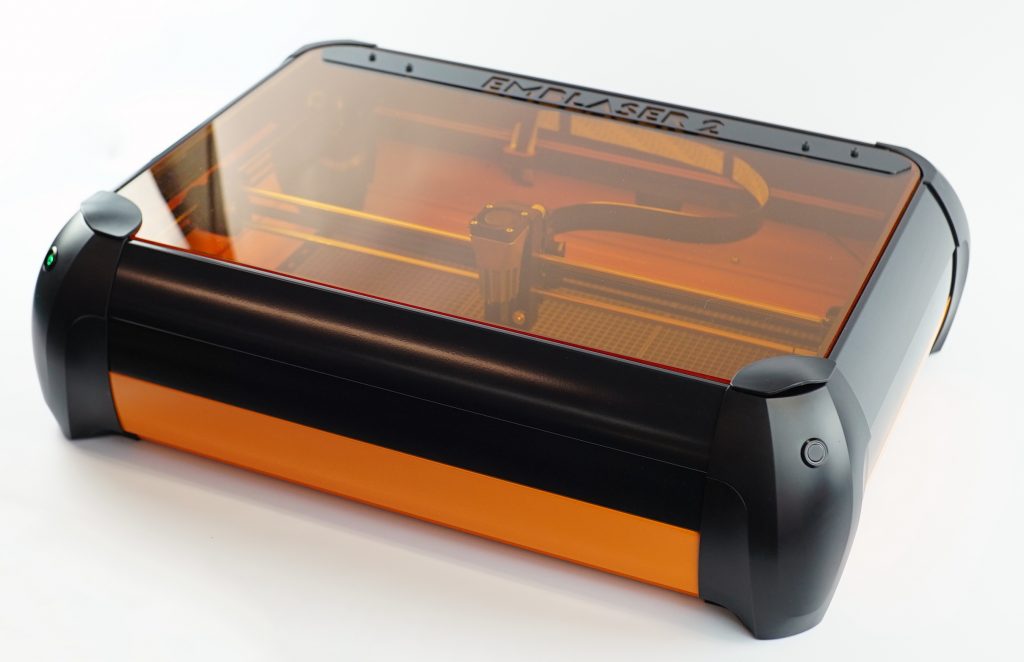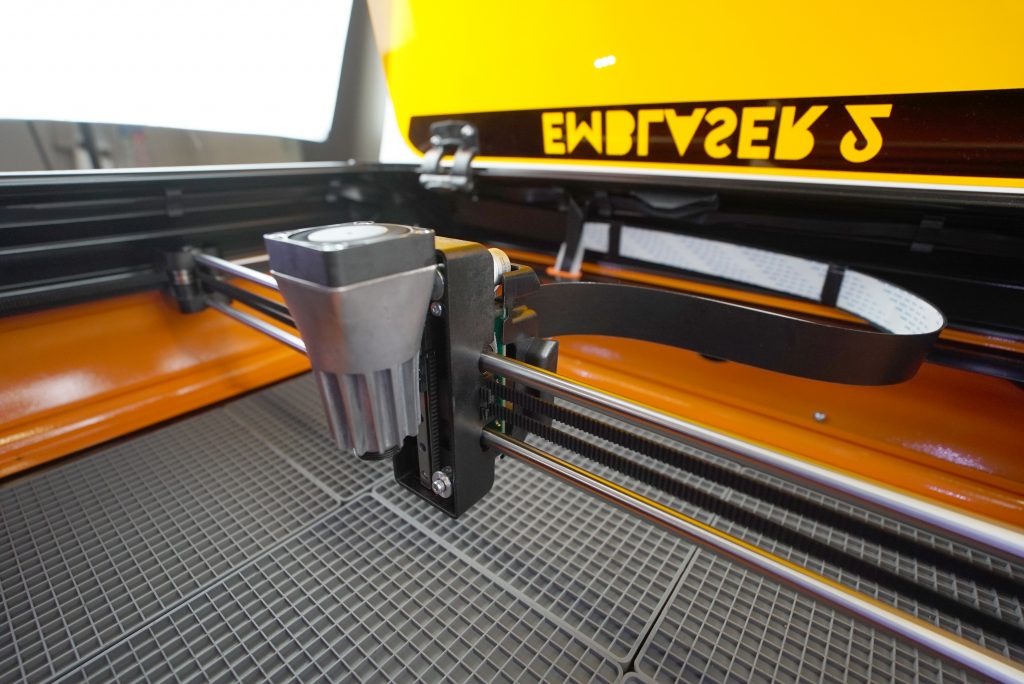 We would like to thank the editors of Make magazine for considering us in their fabrication edition. If you are not a subscriber to Make Magazine, make sure you head over to their site and check it out.
For more information about the Emblaser range, head over to the Darkly Labs website.