We had an absolutely fantastic time at the recent DATTA VIC Annual Conference. Students and educators were able to experience and play with the Emblaser 2 first hand.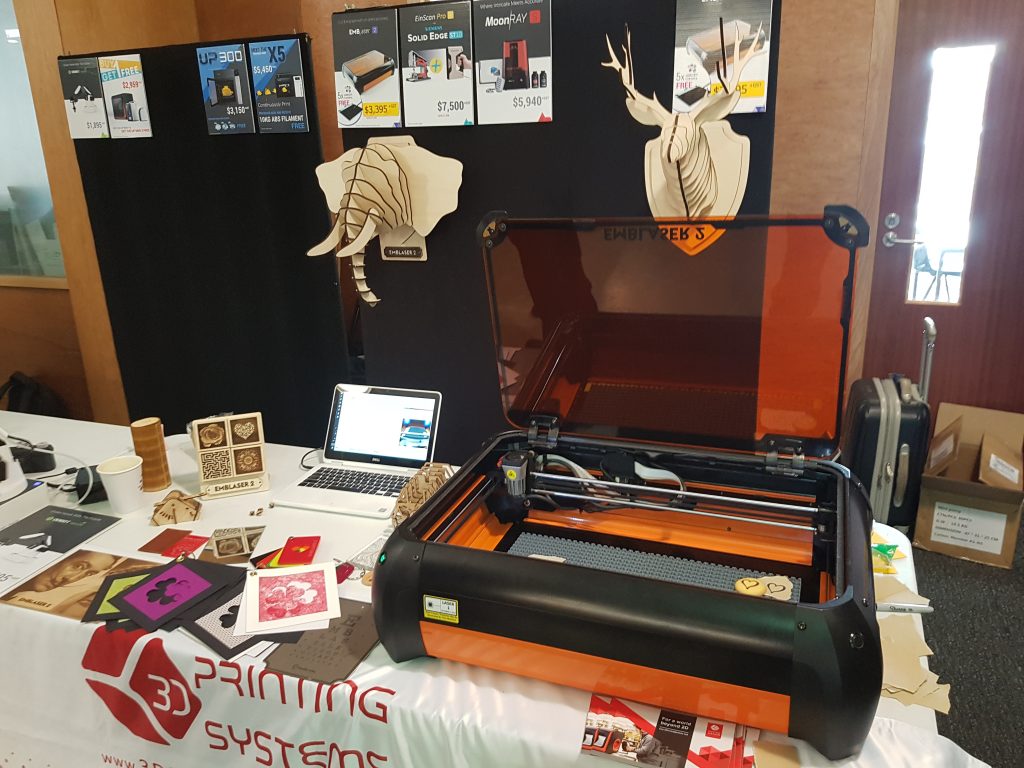 The students particularly enjoyed creating designs that were engraved onto cookies and sometimes even bread!
The process of drawing a design on a sheet of card, using the Emblaser 2 to scan the drawing and then letting it get to work engraving the design, is demonstrated in the video below.
All this is take care of by the Emblaser 2 and it's software, called LightBurn. No need to use other software packages or scanning devices.
Check out some of the student's designs: