We were excited to be invited to attend the STEAM FEST at the Richmond Library in Victoria.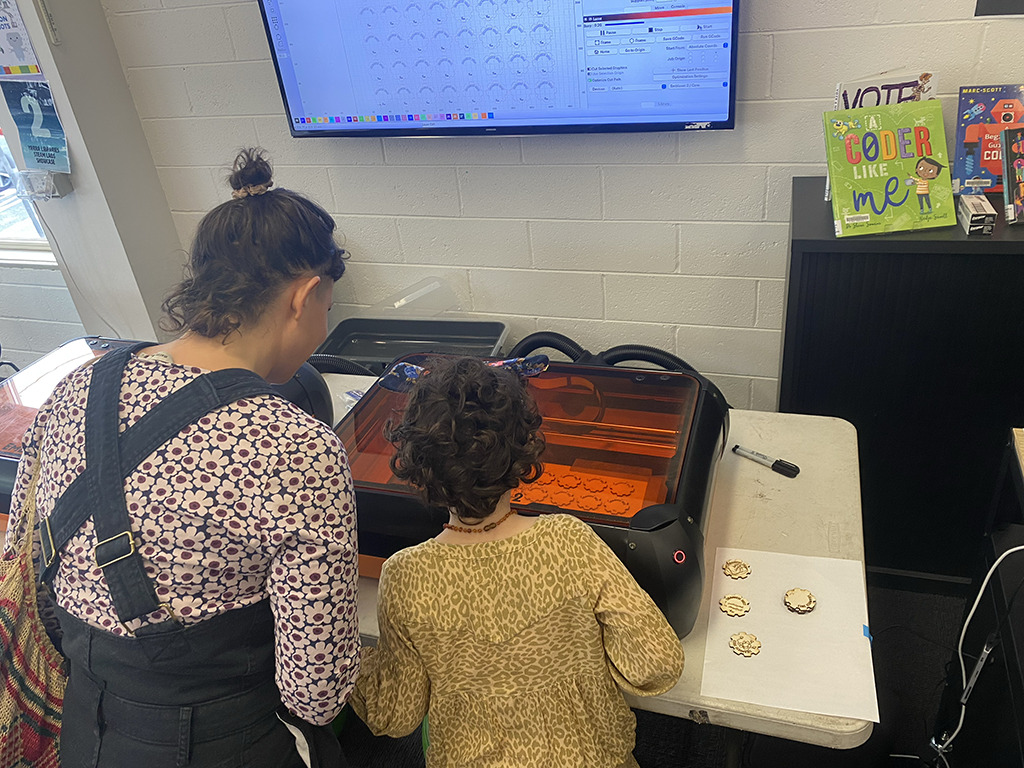 Visitors participated by creating a design or drawing onto a sheet of paper. This was then scanned into the Emblaser and engraved onto a wooden badge for them. The this activity allowed kids (and parents) of all ages to participate and experience their work being laser engraved onto a badge they could take away with them.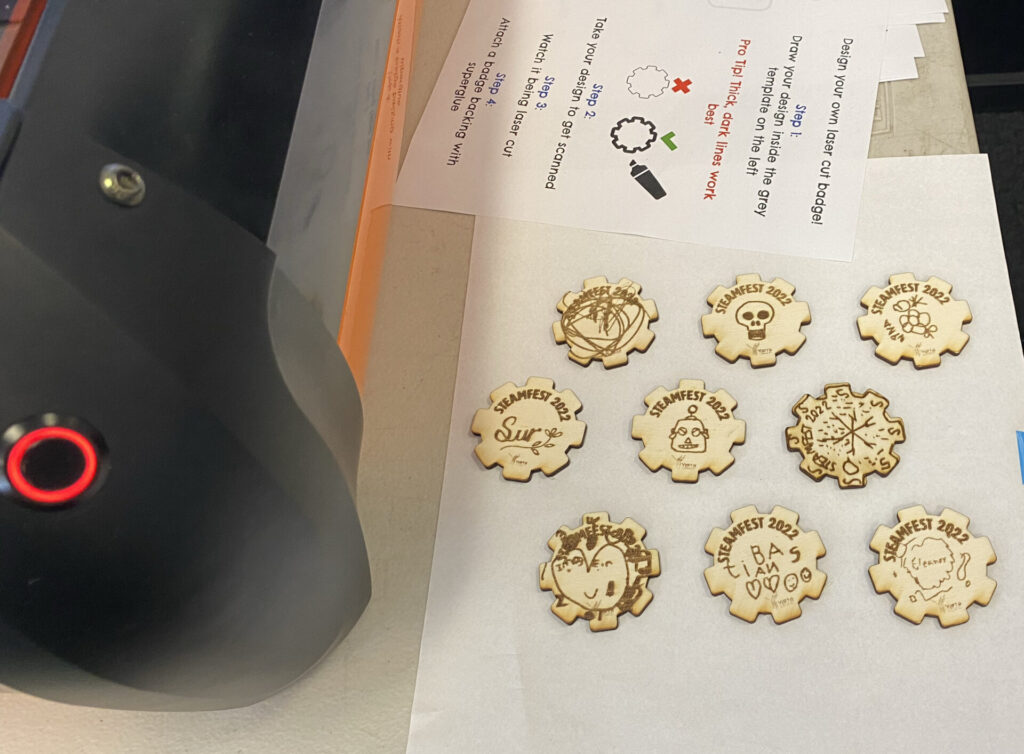 While one Emblaser was dedicated to engraving the badges, another was cutting them out. Visitors could view the cutting process and it was interesting explaining how a laser cutter operates.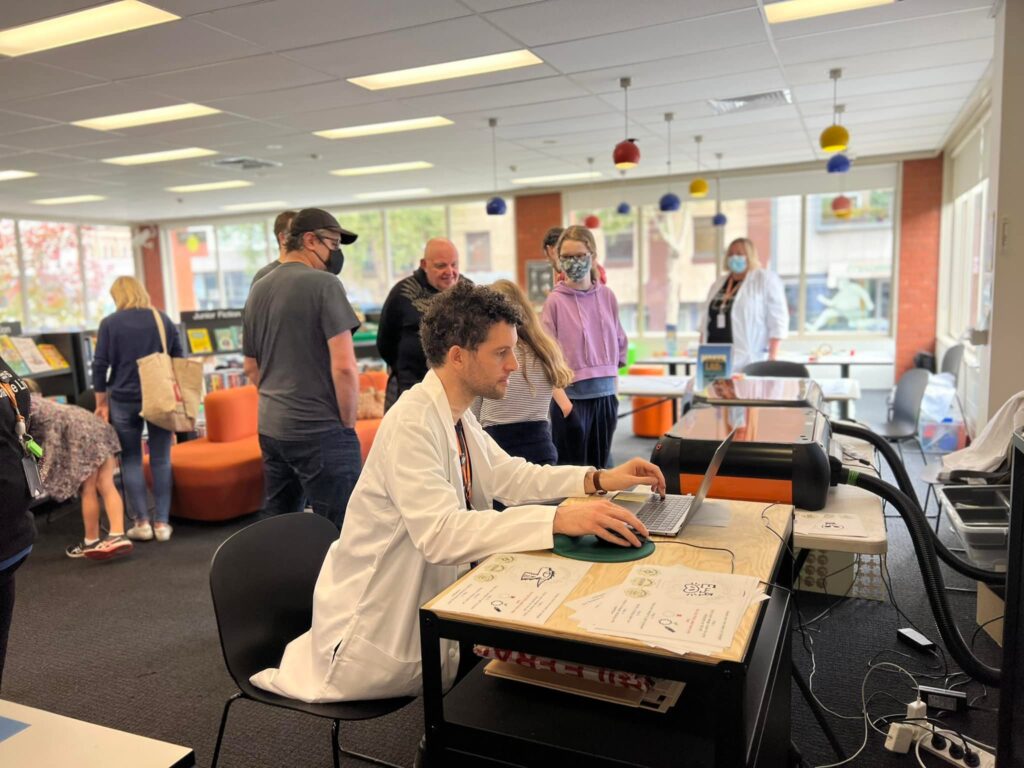 If you want to learn more about the STEAM FEST, check the FB post here: LINK