The Emblaser Core 10w
Our high performance diode laser cutter/engraver kit.
Unique Features
The Emblaser Core is designed for the hobbyist who is looking for an affordable  laser cutter / engraver that is simple to assemble and maintain. The Emblaser Core utilises the same core technology as the Emblaser 2, along with a custom designed 10w Laser Unit providing amazing performance.
Automatic Laser Height
One of the incredible features of the Emblaser Core is its software controlled laser height.
No need to fiddle around adjusting the laser height for your materials. Either use the software material library or enter your material thickness. The Emblaser Core does the rest, setting the laser to the optimal focus height.
Automatically adjust the height of the laser while cutting and engraving to gain an extra dimension of control.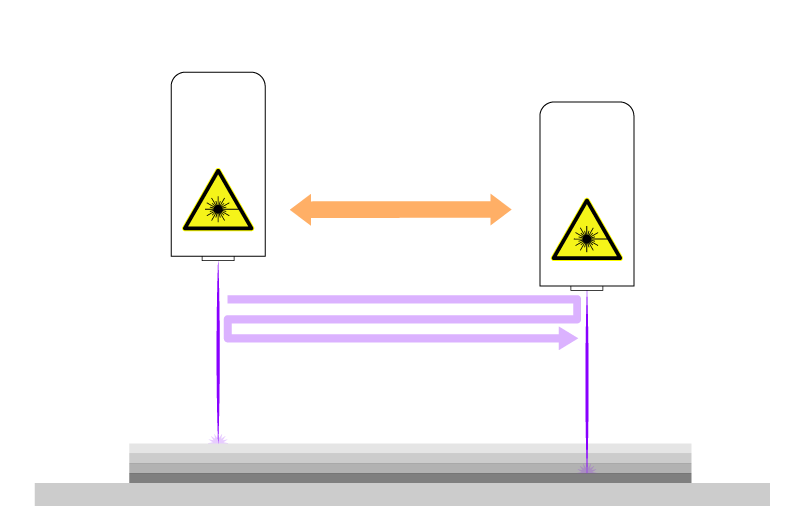 Cut through thicker materials by setting your laser to automatically lower with multiples passes. Create 3D engravings with depth or automatically adjust the sharpness of your laser to create sharp lines or soft fills. So many possibilities!
Large Workspace
Working on larger materials is now possible with a 500mm x 300mm (19.66″ x 11.81″) work area, PLUS the ability to use larger materials with the pass-thru built into the machine sides.
The maximum material height is 50mm (1.97″)
Air-Assist Accessory
The Air-assist uses a focused stream of air to create amazingly clean cuts. Air-Assist also provides an added level of safety by helping extinguish material flare-ups.
Here is difference air-assist can make on various materials. The left cut is without air-assist running.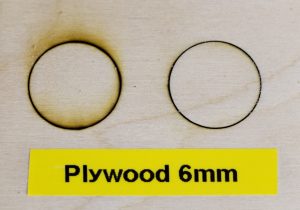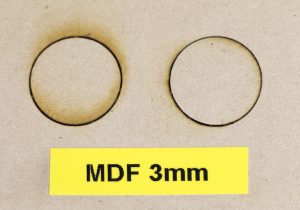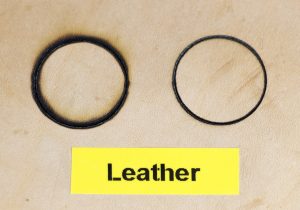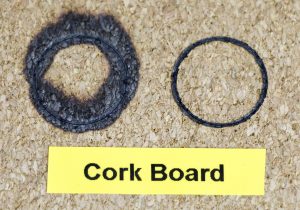 10w Laser Unit
Our 10w laser unit offers incredible performance improvements.
With more than double the power and a finer beam size, you will be able to cut faster and engrave with up to 4x more detail.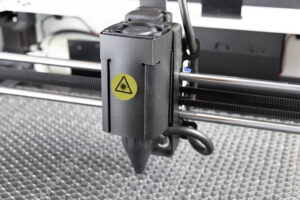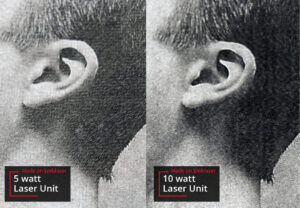 LightBurn Compatible
The Emblaser Core is designed to work hand-in-hand with LightBurn.
As a result, each Emblaser Core kit includes a licensed copy of LightBurn with complimentary 3 years of software updates included.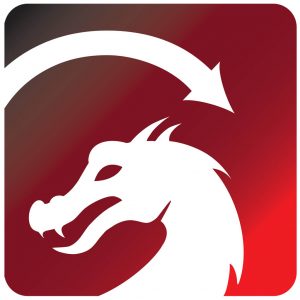 Workspace Camera Accessory
Simplify material alignment with the workspace displayed directly within LightBurn or use the Scan & Trace feature to import your designs directly from artwork.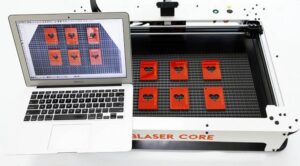 What can I make with my Emblaser Core?
Your Emblaser machine will allow you to create virtually anything. To help you get you started, Darkly Labs offers a variety of projects guides. The guides available on the Darkly Labs site range in difficulty and complexity to ensure all skill levels are catered for.
Supported Materials

Work with a wide range of materials including wood, paper, card, fabric, rubber, plastic etc. Darkly Labs also offers a range of 'Laser Friendly' materials which provide excellent laser cutting and engraving results.
Emblaser Core Material List
| CATAGORY | MATERIAL | CUT (mm) | CUT (mm) | ENGRAVE | COMMENTS |
| --- | --- | --- | --- | --- | --- |
| | | 5W Laser | 10W Laser | | |
| Fabric | Denim | Y | Y | Y | |
| Fabric | Felt | Y | Y | N | All colors except white. |
| Fabric | General Fabric | Y | Y | Y | |
| Leather | Leather | 1 | 3.5 | Y | Treatment & color dependant. |
| Metal | Anodised Aluminium | N | N | Y | |
| Metal | Anodised Aluminium | N | N | Y | |
| Metal | Stainless Steel | N | N | Y | Engraving possible with coating (see Spectrumark) |
| Other | Slate | N | N | Y | |
| Paper | Card | 1 | 1.5 | Y | |
| Paper | Corrugated Cardboard | 4 | 6 | Y | |
| Plastic | Acrylic (Blue) | N | N | Y | |
| Plastic | Acrylic (Green, Red, Yellow, Black) | 3 | 3 | Y | |
| Plastic | Acrylic (Transparent) | N | N | Y | Engraving possible with coating. |
| Plastic | Acrylic (White) | N | 2 | Y | |
| Plastic | EVA Foam | 5 | 10 | N | |
| Plastic | Laser Contact Film (Any Color) | Y | Y | N | Only ECM range safe for laser cutting. |
| Plastic | Modeling Foam | N | 3 | N | |
| Plastic | Polypropylene (Black, Red, Yellow, Green) | 1 | 2 | Y | |
| Plastic | Polypropylene (Blue, White) | N | N | N | |
| Rubber | Stamp Rubber (Laser) | N | 2.3 | Y | |
| Rubber | Synthetic Rubber | 1 | 2 | Y | |
| Wood | Balsa | 6 | 10 | Y | |
| Wood | Corkboard | N | 4 | Y | |
| Wood | Hardwood Oak | 2 | 6 | Y | |
| Wood | MDF | 3 | 6 | Y | Cutting dependant on composition and moisture content. |
| Wood | Pine | 3 | 8 | Y | |
| Wood | Plywood (Bamboo-Laser) | N | 5 | Y | |
| Wood | Plywood (Birc-Laserh) | N | 3 | Y | |
| Wood | Plywood (Eucalypt-Laser) | 2.5 | 2.5 | Y | |
| Wood | Plywood (Generic) | 3 | 3 | Y | |
| Wood | Plywood (Jarrah-Laser) | 3 | 3 | Y | |
| Wood | Plywood (Poplar-Laser) | 6 | 6 | Y | |
Technical Specifications
Emblaser Core Kit
Dimensions
External Dimensions
720mm x 530mm x 230mm
(28.35" x 20.86" x 9.0")
Maximum vertical clearance needed: 360mm (14.2")
Material Capacity
500mm x 300mm x 50mm
(19.66" x 11.81"x 1.97")
Optics
Focus
Factory pre-focused
Laser Unit Type
Solid-State Diode.
5 & 10 watt options, 450nm.
Classification
Class 4
Requires safety eye-wear and attention to safety
Hardware
Automatic laser height.
Software controlled.
USB Connectivity
Accessories
Workspace Camera Accessory
Air-Assist Accessory
Honeycomb Cutting Tray
Silicone Cutting Mats
Watch an ECore being assembled