Darkly Labs has always placed safety as a very high priority with respect to our laser products.
This is one of the reasons the Emblaser is the only laser machine in this price range that offers an anodised aluminium base, interlocked laser guard and dedicated safety features on the mainboard.
We have now added a 'Safety' category to our online store and included a Fire Blanket for purchase.
See Here: Link
We always have a fire safety blanket within reach of all the machines in our Lab. Even though we have never had to actually use one, we know that if a material we are cutting unexpectedly ignites, we have one within reach.
We highly recommend you consider keeping a fire blanket close to any laser cutting or engraving you are doing.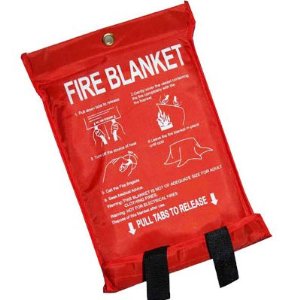 The Darkly Labs Team